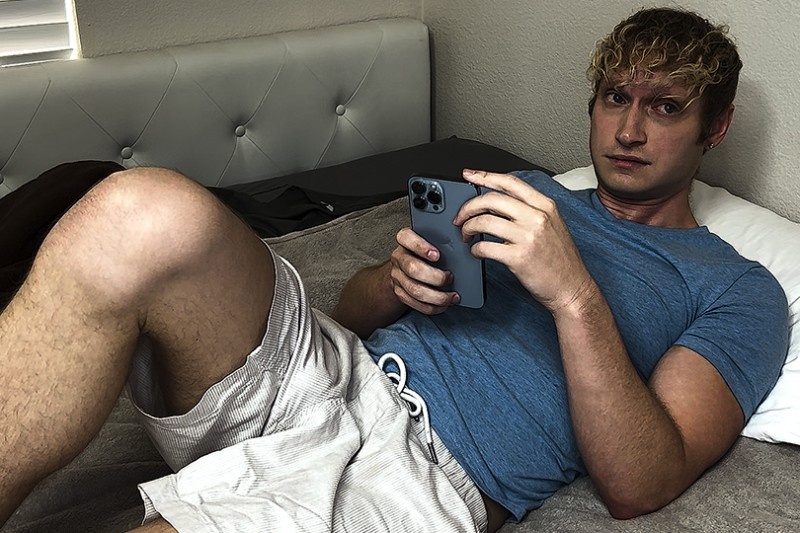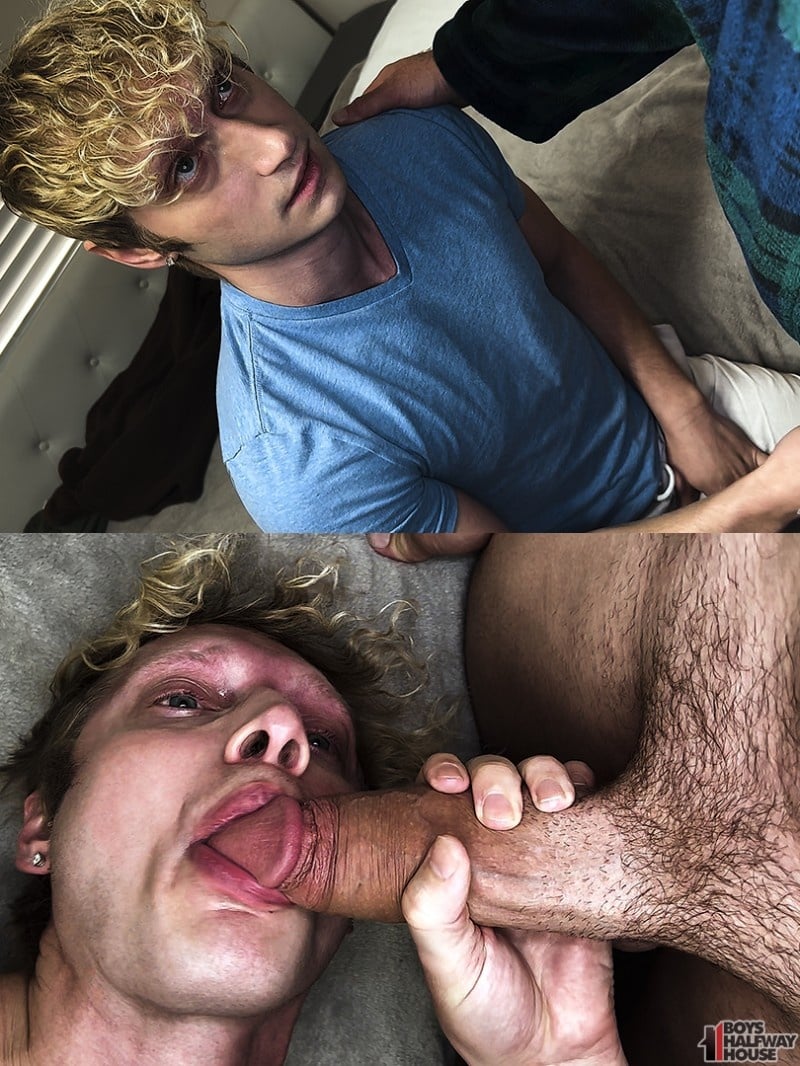 It's been a long time since I've seen Max Carter in a gay porn video. He starred in dozens of movies over at a popular twink site before he took a seat behind the camera. But he recently left the studio looking for greener pastures. He showed up this week in the latest Boys Halfway House release called Put Out Or Get Out.

Watch 300+ Videos of Delinquents Getting Fed Cock & Cum!
The House Manager caught Max watching him through his cracked bedroom door. He doesn't like his privacy invaded, so he decided this new resident needed a reminder about the rules. He busts into Max's room wearing nothing but his bathrobe.
"You think it's funny peeping on me?" he barks. He unties his robe and shows his heavy-hanging cock. "Get on your knees for a closer look."
The top in this scene in none other than gay porn star Pierce Paris. Boys Halfway House doesn't usually identify their tops, but I'm glad they did for this one.
Watch full scene at Boys Halfway House
Read our Boys Halfway House review