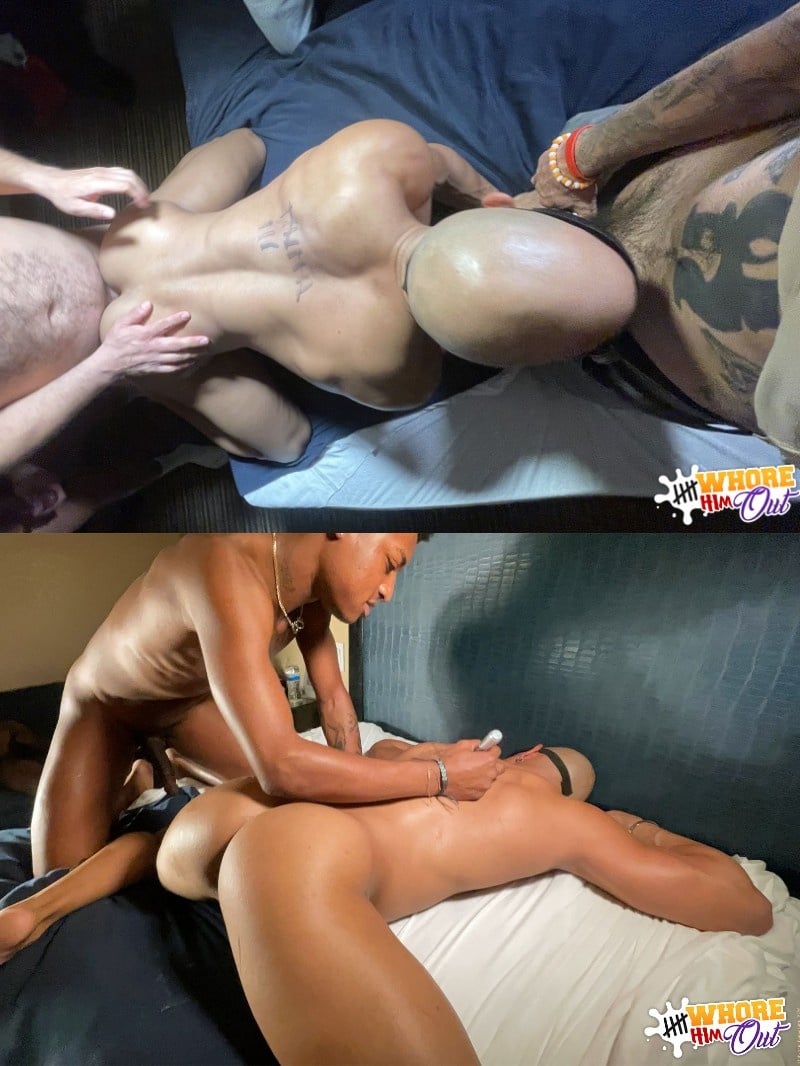 Did you catch the premiere of Whore Him Out? It's a gang bang and load counting site that launched last week and I not only did the site review, but I wrote a blog post about it. The site has just released it's first update since its launch last week and it's called The Insatiable Sean Zevran.
The once popular gay porn star helped the site off the ground with Sean's Crazy 8, a gang bang where to took eight loads up his very beautiful ass. Now he's back for another round and he's getting filled by top men Antonio De Marco, Juven, KingJayVibe, Notorious, Ty Santana, and others.

Launch Special – Check Out this Cum Dump Fantasy Site
When all is said and done, Sean takes 20 cocks up his ass (some of them multiple times) and his load count doubled and he kept going! He took 22 loads altogether, which means a couple of men dumped inside of him twice.
Whore Him Out is from the producers of Sketchy Sex and Face Down Ass Up, so you know it's a hot one. I particularly like seeing the tops mark a Sharpie notch on Sean's left shoulder after they've dump inside of him … well, a couple sprayed on his ass and other gave him a facial, but they still count.
Watch full scene at Whore Him Out