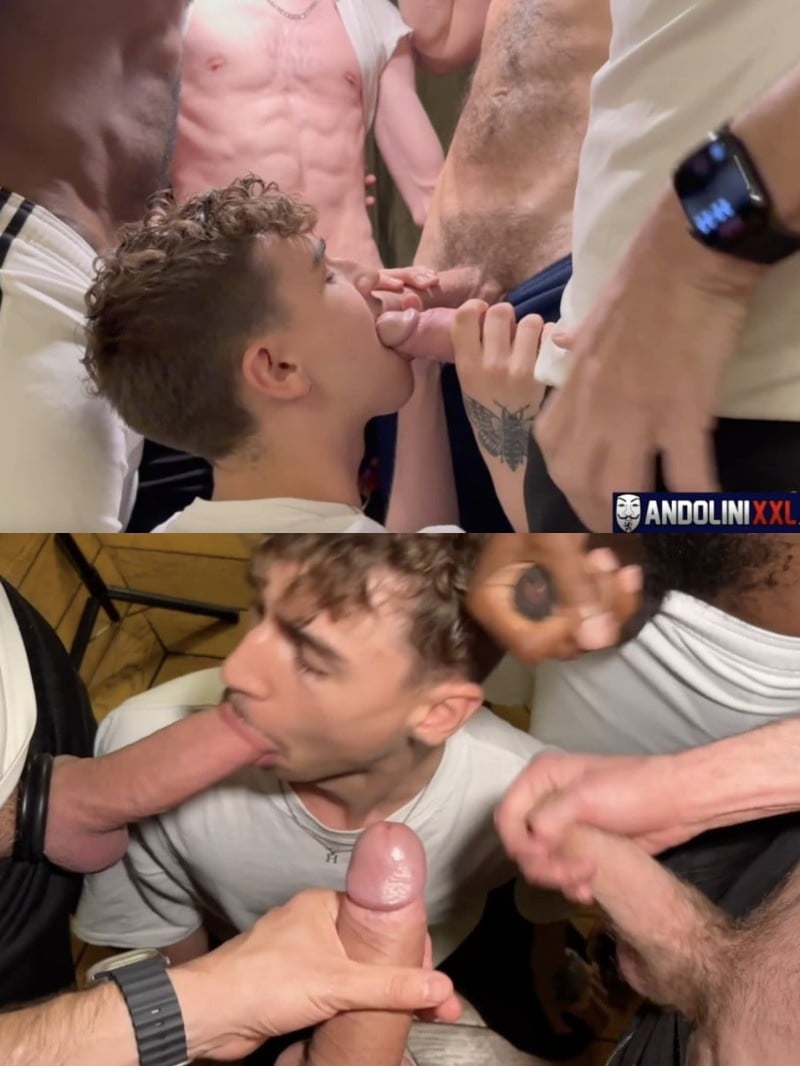 Cédric Dreamer is a dom top from Paris and he hit up hung furry stud Andolini to see if wanted to fuck one of Dreamer's boy. Andolini is becoming well established on the Parisian gay porn scene ever since he launched Andolini XXL, so these kinds of offers are coming to him regularly.
Andolini accepted Cédric's invitation and brought along a couple of his own friends, Ricardo and Skinny. Can blond French boy Hugo handled four huge cocks? Come inside and see …

Watch Blond Boy Hugo Servicing 4 Huge Cocks in Group Fuck!
Throughout the 39 minutes of Hugo's Turn now playing at Andolini XXL, you'll love watching the expression on the French lad's face as Andolini stretches his boy hole with his 9.5-inch, fat uncut cock. It's definitely a challenge, but the others keep Hugo's mind off his ass by stuffing their own big dicks down his throat.
French top Andolini so far has remained masked and anonymous, but his massive dick has garnered a reputation of its own. Andolini XXL has only been open a short time, but it's already got 111 videos for you to enjoy. If you want to read our site review, click this link.
Watch full scene at Andolini XXL
Read our Andolini XXL review