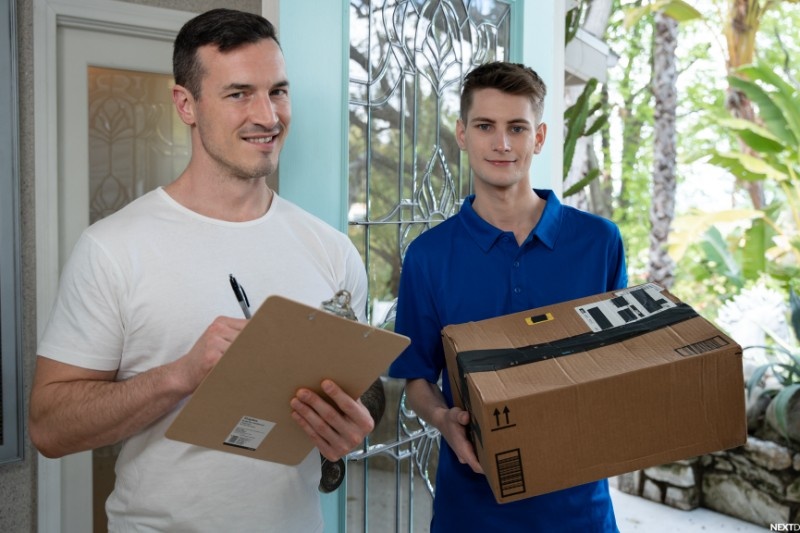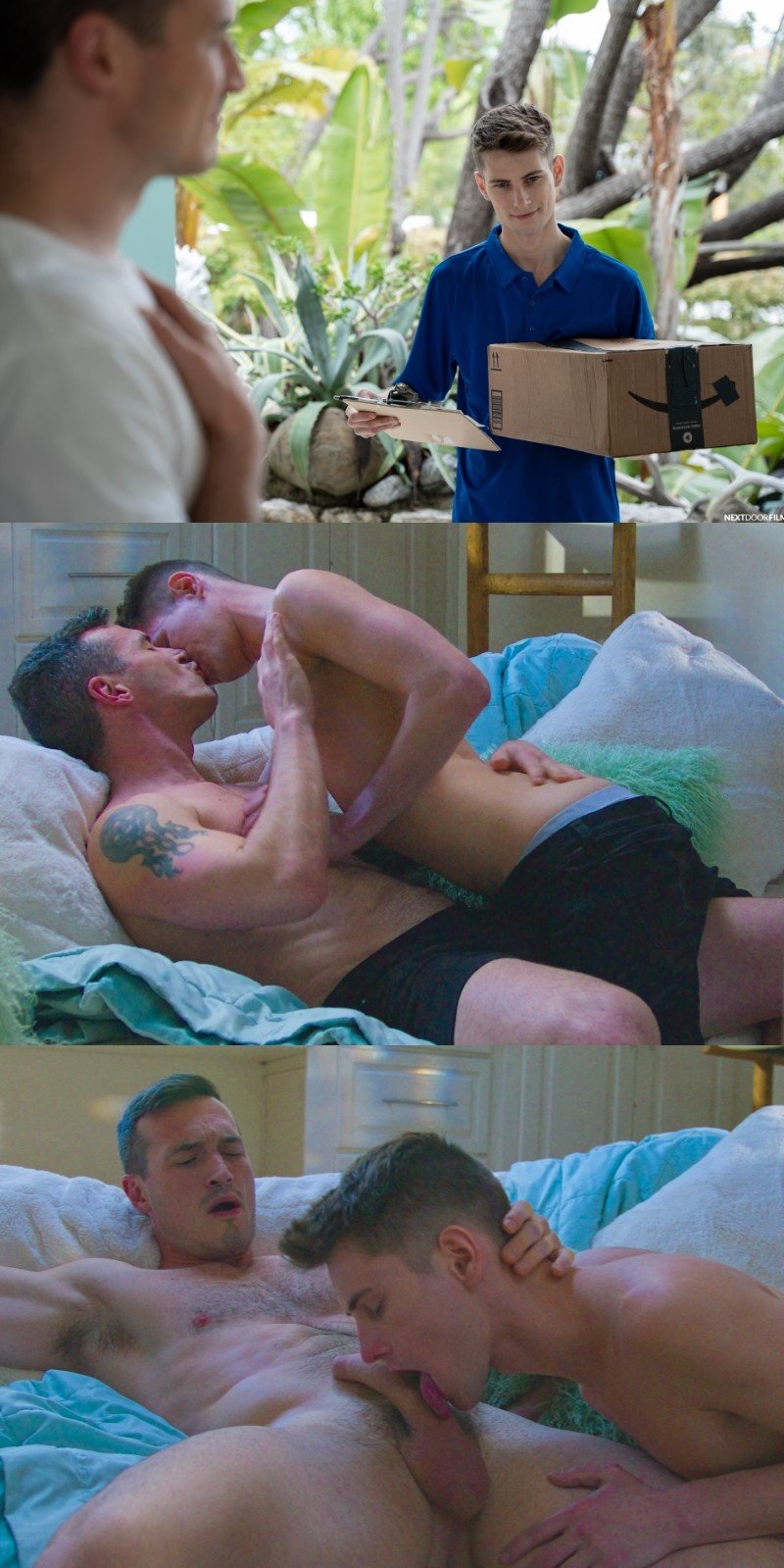 Elijah Holland (Derek Kage) hosts a successful podcast Homoerotic Stories After Dark. Nolan Knipes (Trevor Harris) is a fan and listens to the show all the time. Nolan is also a delivery guy, and while dropping off a parcel for Elijah, the pair get talking. Nolan recognizes Elijah's voice but can't place it.
But when he does, he geeks out on the handsome man. "You should come over sometimes," Holland says. The blond lad says he's off the following day and they set up a date.

July 4th Sale – Save 50 % & Get 30 Days of Next Door Studios!
Elijah is a proper gentleman, he's even bought a cake for their date. He doesn't assume Nolan wants to fuck, but that's just what the blond wants. The podcaster is hesitant, he's got demons and insecurities, but Nolan convinces him to take the plunge.
Elijah fucks Nolan, but he's surprised and delighted when the boy wants to fuck him too. Two big dicks fucking tight holes. How hot could that be? How about falling for the parcel delivery boy?
Divergence is a co-production between Disruptive Films and Next Door Studios, although you can only watch it right now on NDS.
Watch full scene at Next Door Studios
Read our Next Door Studios review