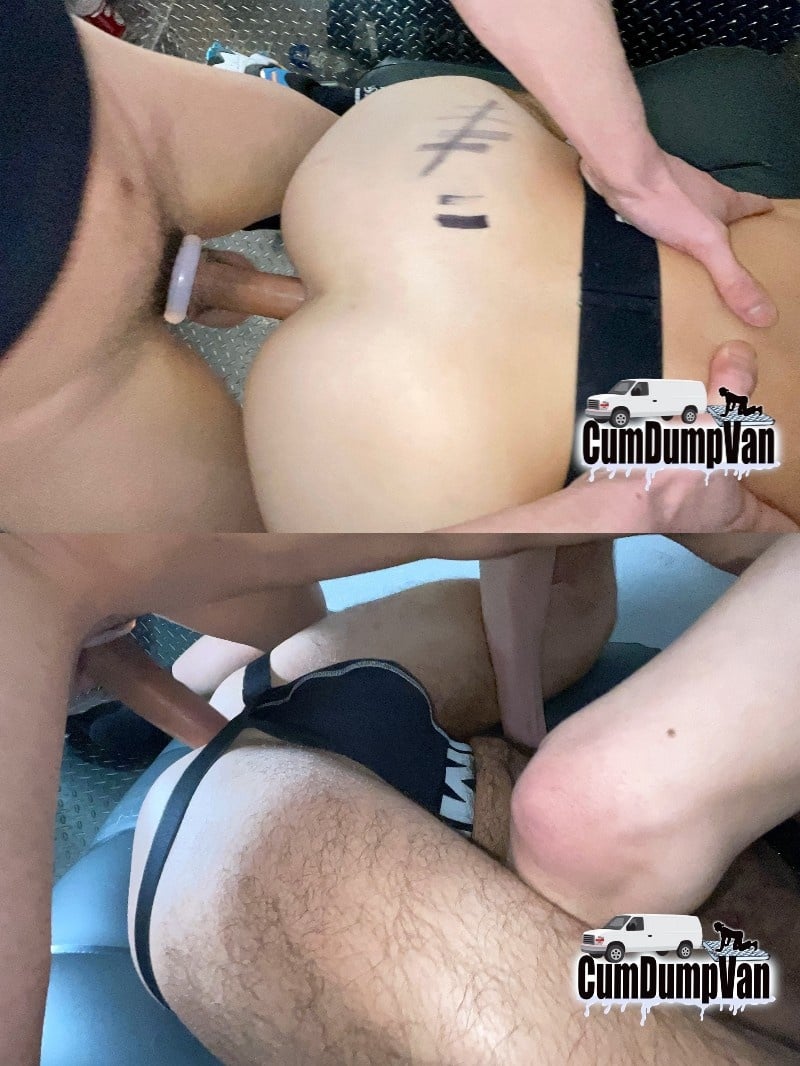 Brett Fox was the first bottom to get gang banged on Cum Dump Van and he's back in the latest episode taking even more loads than he did before. In case you missed it, this brand new site just opened a couple of weeks ago and we reviewed it the first week it was open. and it features Juven and his side kick finding bottoms who are eager to take anonymous loads in the van.

Watch Cum Dumps Taking Loads in This Filthy New Site
Brett Fox is a trooper in his second appearance on Cum Dump Van. He takes an incredible 42 loads in his two hour and 26-minute video. Juven and Eddy Blanco drive around Los Angeles and pick up guys off the street to breed this cum dump's greedy hole.
Each guys marks a notch with a Sharpie on Fox's ass after he finishes unloading inside. That's kind of hot, isn't it? I can even imagine taking 42 cocks in one sitting, can you?
Watch full scene at Cum Dump Van