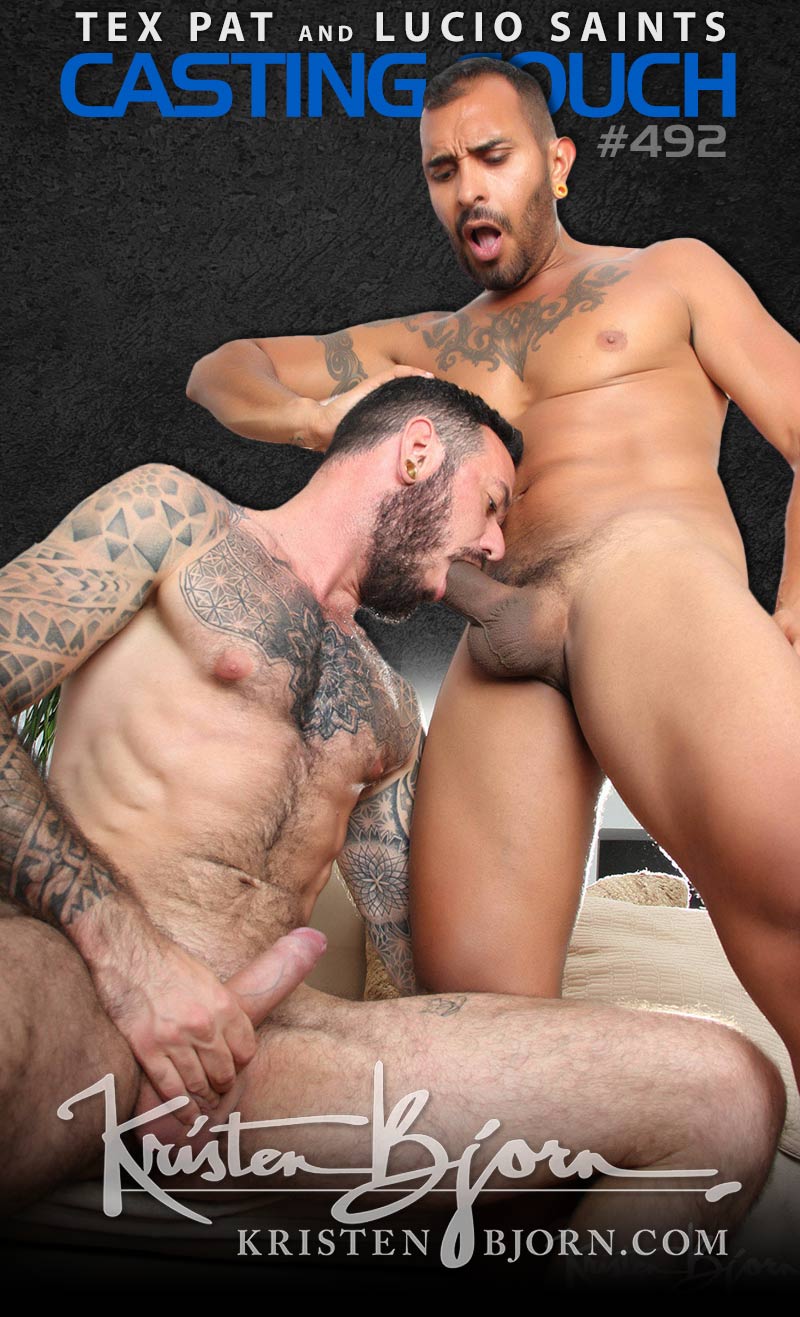 Tex Pat Bottoms for Lucio Saints in 'Casting Couch #492' at KristenBjorn:
Lucio Saints, a renowned performer, initiates Tex Pat [JustFor.Fans: TexPat] into the prestigious Kristen Bjorn Society of Select Men. The scene features a captivating display of their physical attributes as they undress. Lucio's charismatic smile sets the mood, captivating viewers. Tex skillfully pleasures Lucio's well-endowed cock with impressive deep-throating skills.
The roles are reversed, with Lucio Saints testing Tex Pat's abilities, including deep throating while upside down. Subsequently, Lucio penetrates Tex's eager ass, showcasing their intense connection. They engage in various positions, demonstrating their compatibility and shared passion. As the scene reaches its climax, Lucio releases his creamy load over Tex's hairy body, while Tex eagerly consumes both their cum.
Watch as Tex Pat Bottoms for Lucio Saints at KristenBjorn
Watch as Tex Pat Bottoms for Lucio Saints at KristenBjorn