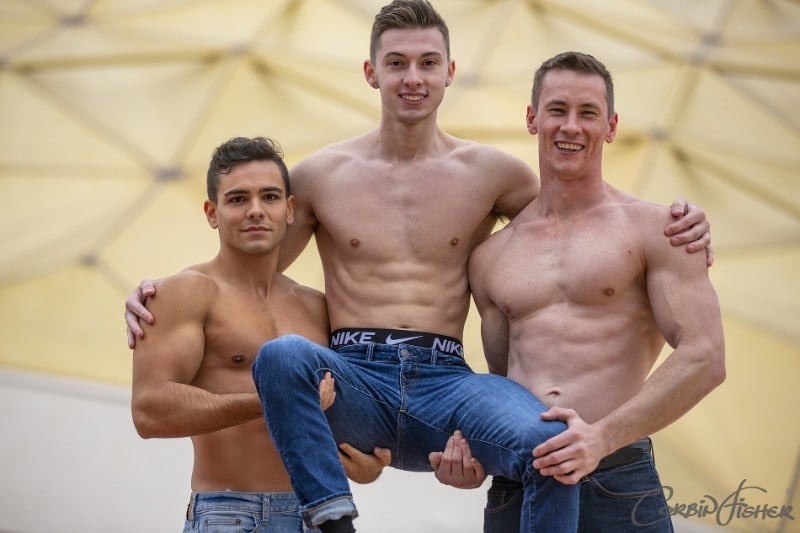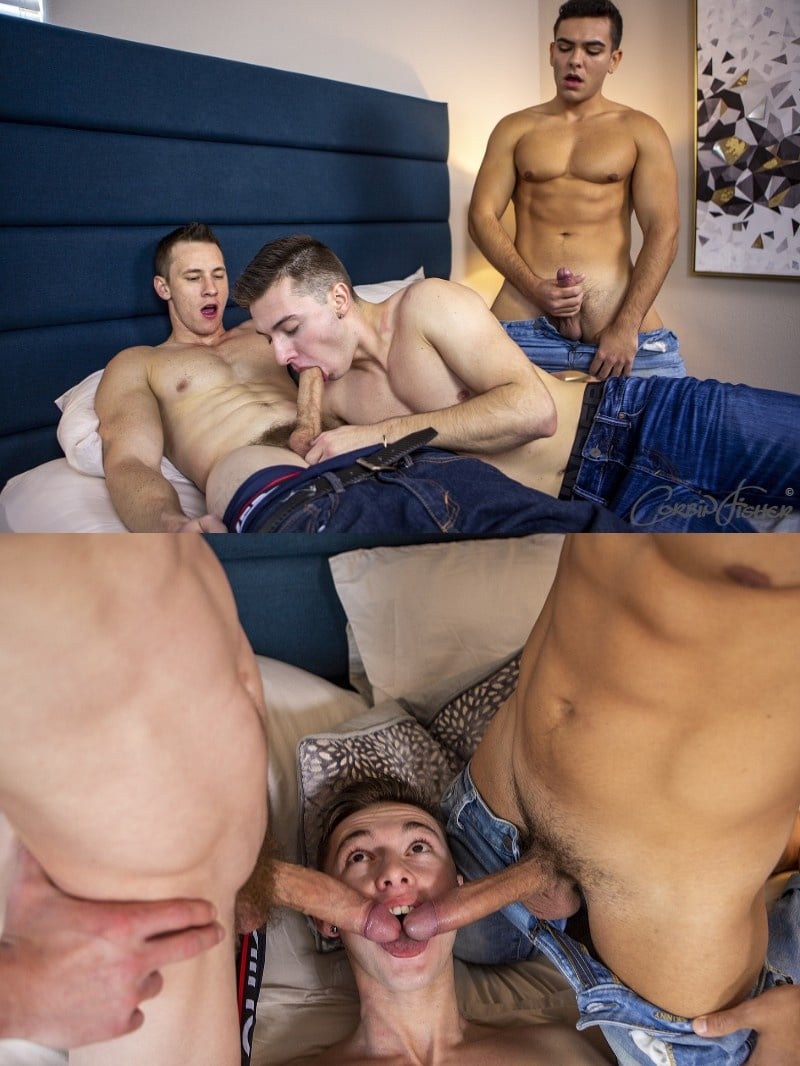 Chris shows up to his Corbin Fisher threeway wearing a t-shirt featuring various sexual positions from the gay Kamu Sutra. "This one looks reversed," Roman says pointing to one of the pair of cartoon men fucking on his t-shirt. The guys decide that it'll be fun to try that one in their threesome. Come inside and see which one they have picked.

Watch "The Corbin Sutra" & Other Threeways at Corbin Fisher
Rocky, Roman and Chris throw themselves into an orgy of dick sucking, then Roman and Rocky take turns fucking Chris' ass and throat. The depictions on Chris' t-shirt featured only couple sex, but they improvised perfectly.
The one they though would be fun to try sees Chris lying on his tummy sucking Rocky's cock, then Roman mounts Chris in reverse and fucks his ass. I've tried this one myself, or my boyfriend did, and his cock hit spots in new and thrilling angles.
Watch full scene at Corbin Fisher
Read our Corbin Fisher review