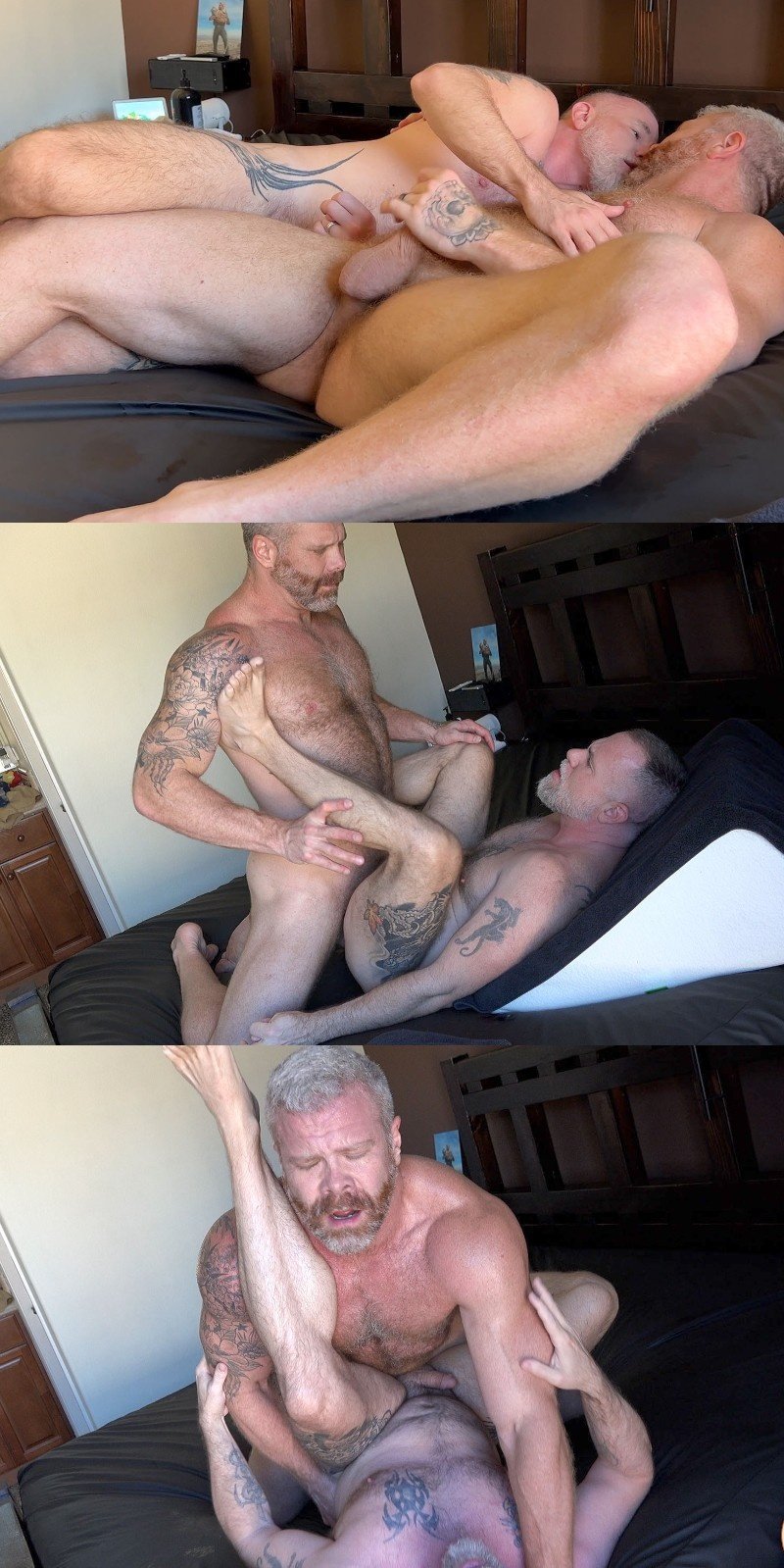 "Would you like me to fuck you hole," Cain Marko asks. "Yes, please," Liam Angell says with a smile. This is Marko's second time fucking Liam at Muscle Bear Porn, but it's been over a year, so the bottom is overdue for another hard breeding session.
Marko did fuck Liam in a threeway with Daddy Will Angell, Liam's real-life partner. In this new video called Furpection, Liam gives his hole over to the ginger top and Marko gives him a filling he won't soon forget.
Watch All 4 Cain Marko's at Muscle Bear Porn!
Marko flips Angell over on his stomach and pumps his hole with strong, forceful thrusts that leave Liam gripping the sheets and panting with every plunge. He flips Angell over again and drills him with gusto — the ginger top is going to empty his nuts. "Do you want Daddy's load in your hole?" Liam does. Seconds later, Marko bellows and his cock fills the bottom's exhausted fuck hole.
Watch full scene at Muscle Bear Porn
Read our Muscle Bear Porn review