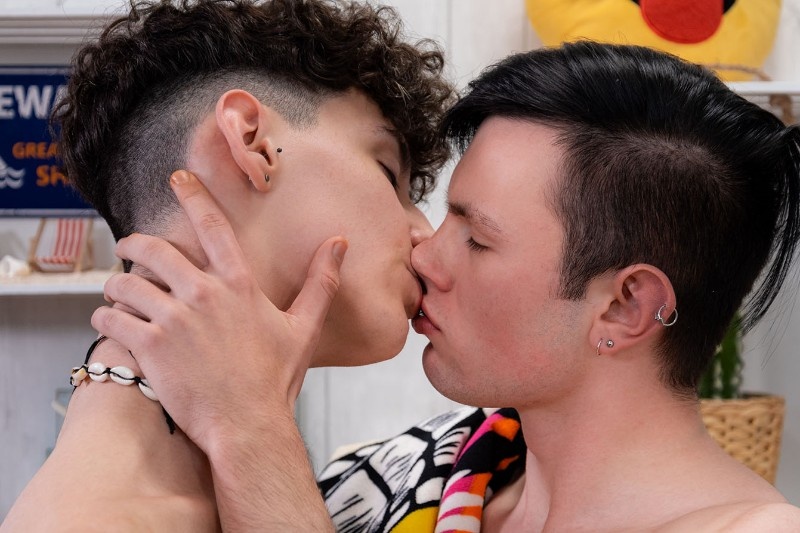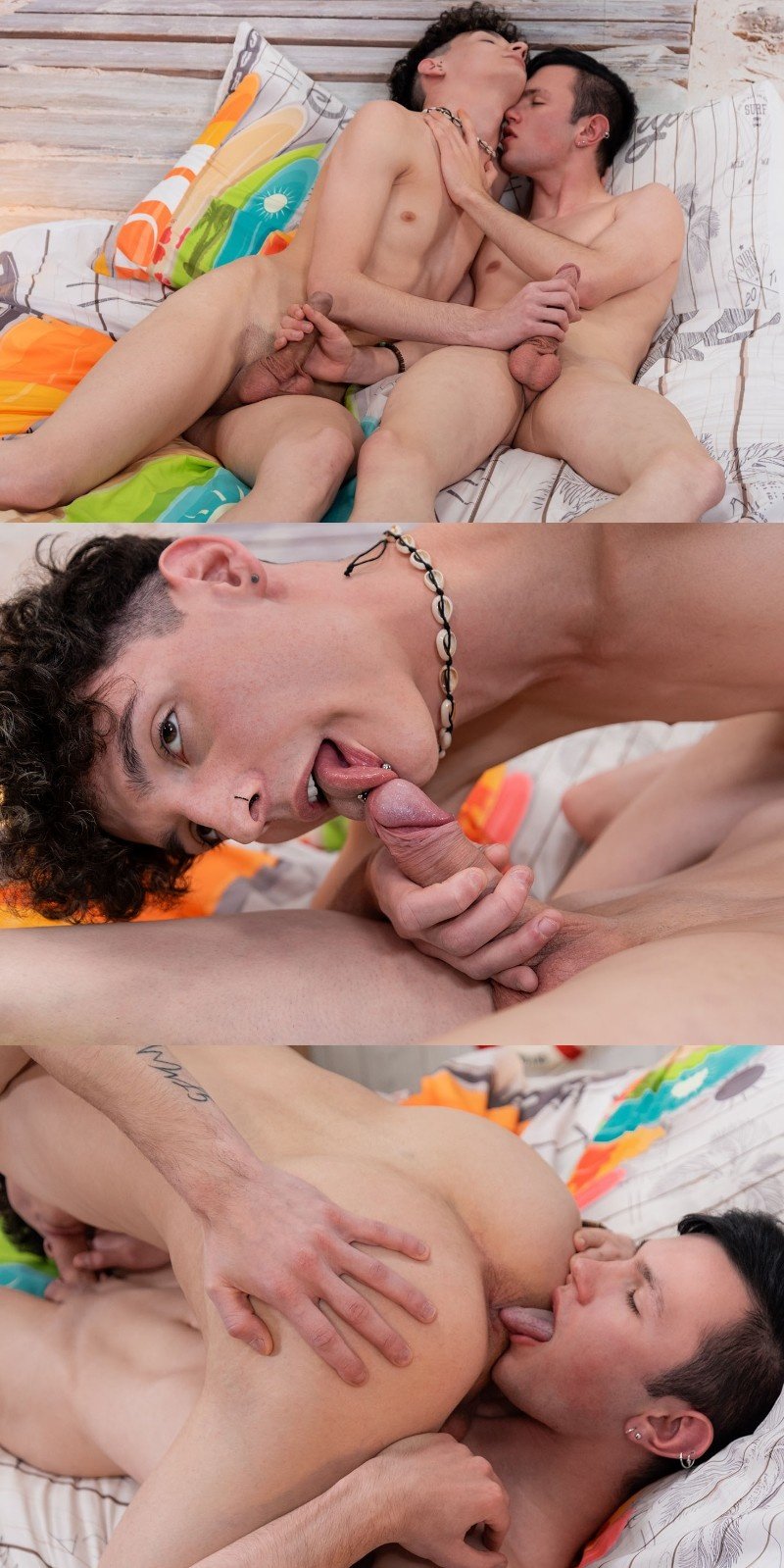 Theo Leclerc is a handsome lad and he's shooting his first video with French Twinks. His real-life best friend, Zack Maurin, introduce him to the studio. The director wondered if this pair were friends with benefits — they are — and he cast them in Theo Leclerc First Time.
They enter the bedroom still wearing their swim suits from the beach. Zack pushes Theo back on the bed and climbs on top of him. The pair kiss and paw each other, then their cocks come out for some stroking. Zack mounts Theo in a sixty-nine and sucks his friend's cock while Theo plays with Zack's tight pucker.

Get Up to 65% Off – Watch 375 of the Hottest Twink Porn Videos!
Theo is a fuck monster and drills Zack's smooth hole with rapid-fire strokes. After giving the boy a good hard fucking, Theo gives Zack a cum facial. Then Theo gets one in return.
Zack Maurin has only just started at French Twinks himself, this is his third video. He's also a ravenous bottom, so he's a good choice to train top stud filming his first session.
Zack bottomed for Tom Leprince in his debut video on the site, then he was back a couple of weeks later playing the new Mystery Boxx Game with Nathan Belair.
Watch full scene at French Twinks
Read our French Twinks review