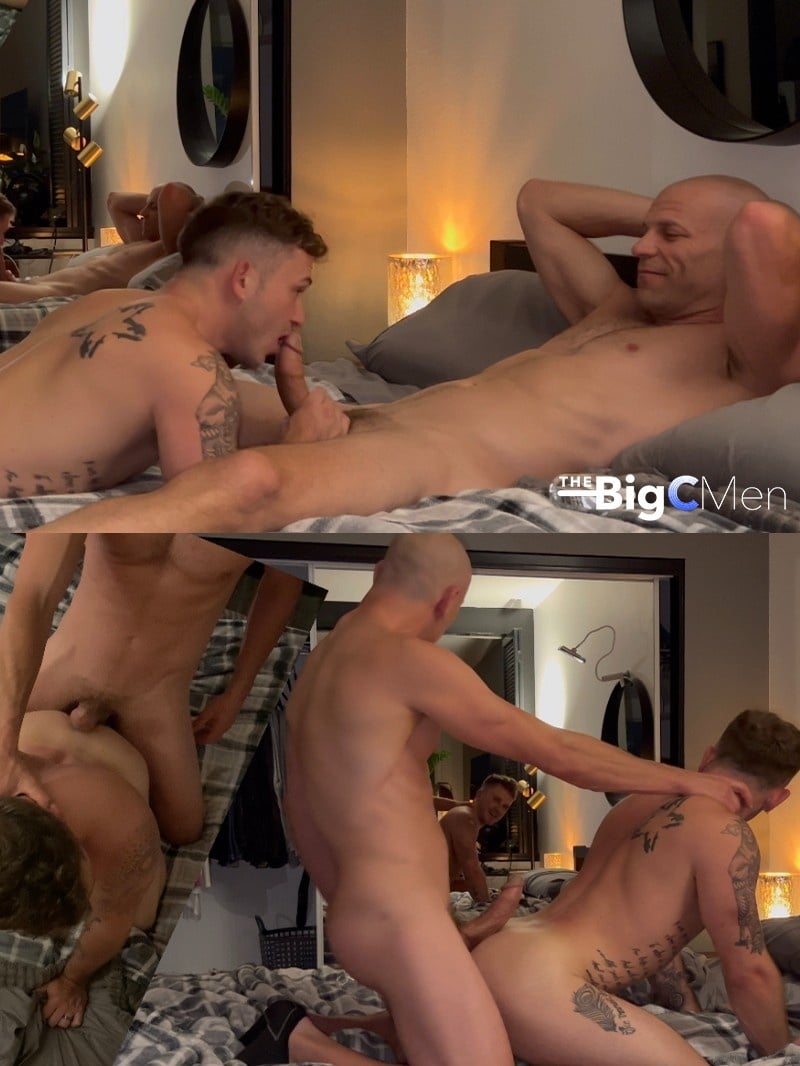 Gay porn star Andrew Delta fucked around with Big C Men's Cory and Jared last summer. Andrew lives in another state and also has a husband, so it's taken he and Cory this long to coordinate another get together. Andrew's staying for a week with Cory at the Weho apartment, so there will be lots more hot footage coming.
This fuck session is off the charts with Cory plowing Andrew's hot ass in front of a mirror. There are also a couple of cameras recording, so we get to watch some very hot split-screen action. The thing I loved most about this session is hearing Andrew beg and moan as Cory stretches his hole with his huge tool. And when Cory unloads in Andrew's hole, he groans his approval.

Watch Cory Plow Andrew's Hot Ass & Fill It With Cum!
Cory met Andrew Delta for the first time last June and the pair had a sleepover before they headed out to the ranch to spend the weekend with Cory's real-life partner, Jared. Cory and Andrew filmed a video for Big C Men where they sucked each other's cocks and it's some of the hottest head you'll ever see.
Then we Cory and Andrew got to the ranch, Jared met them in the garage and the three of them fucked right there on Cory's white truck.
Watch full scene at The Big C Men
Read our The Big C Men review