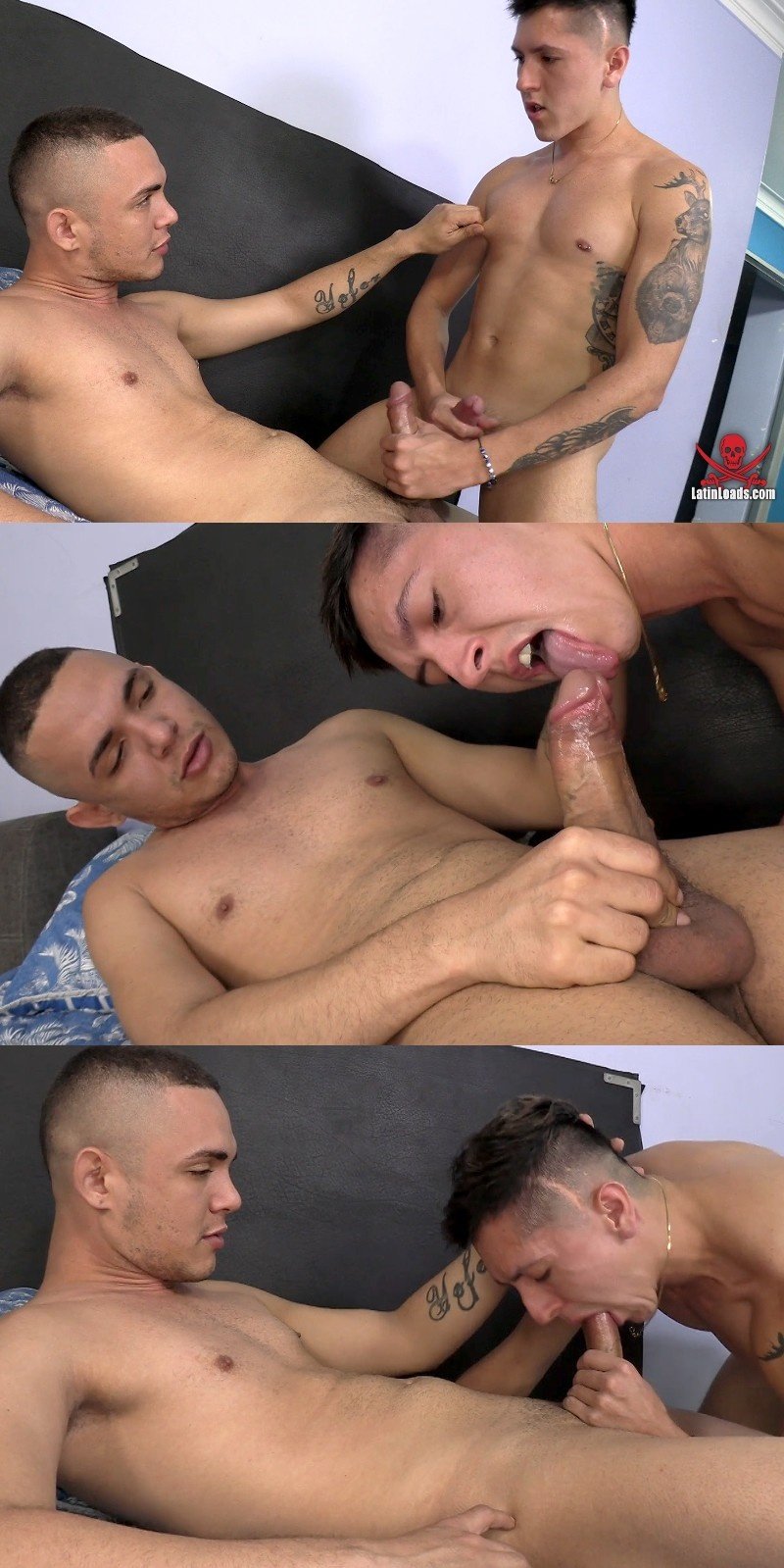 Alexander Cossio is clearly struggling when he first sits on Yef Davila's cock at the beginning of this Latin Loads video. He barely gets used to it and Yef starts thrusting up into his juicy hole. My favorite moment though is when Alexander turns around and rides Yef's cock in a forward cowboy. As he grinds his beefy butt on Yef's rod, the top says softly, "That ass feels so good."

Now Playing – Colombian Creampie! Save Up to 50% & Start Watching!
My second favorite moment sees Alexander face down with his ass hanging over the edge of the bed. Yef holds his hard-on at the base and rams it inside his bottom's wet and well-fucked hole. He pulls back out, then rams all the way in again. He does this repeated and gets Alexander super charged up.
Watch full scene at Latin Loads
Read our Latin Loads review