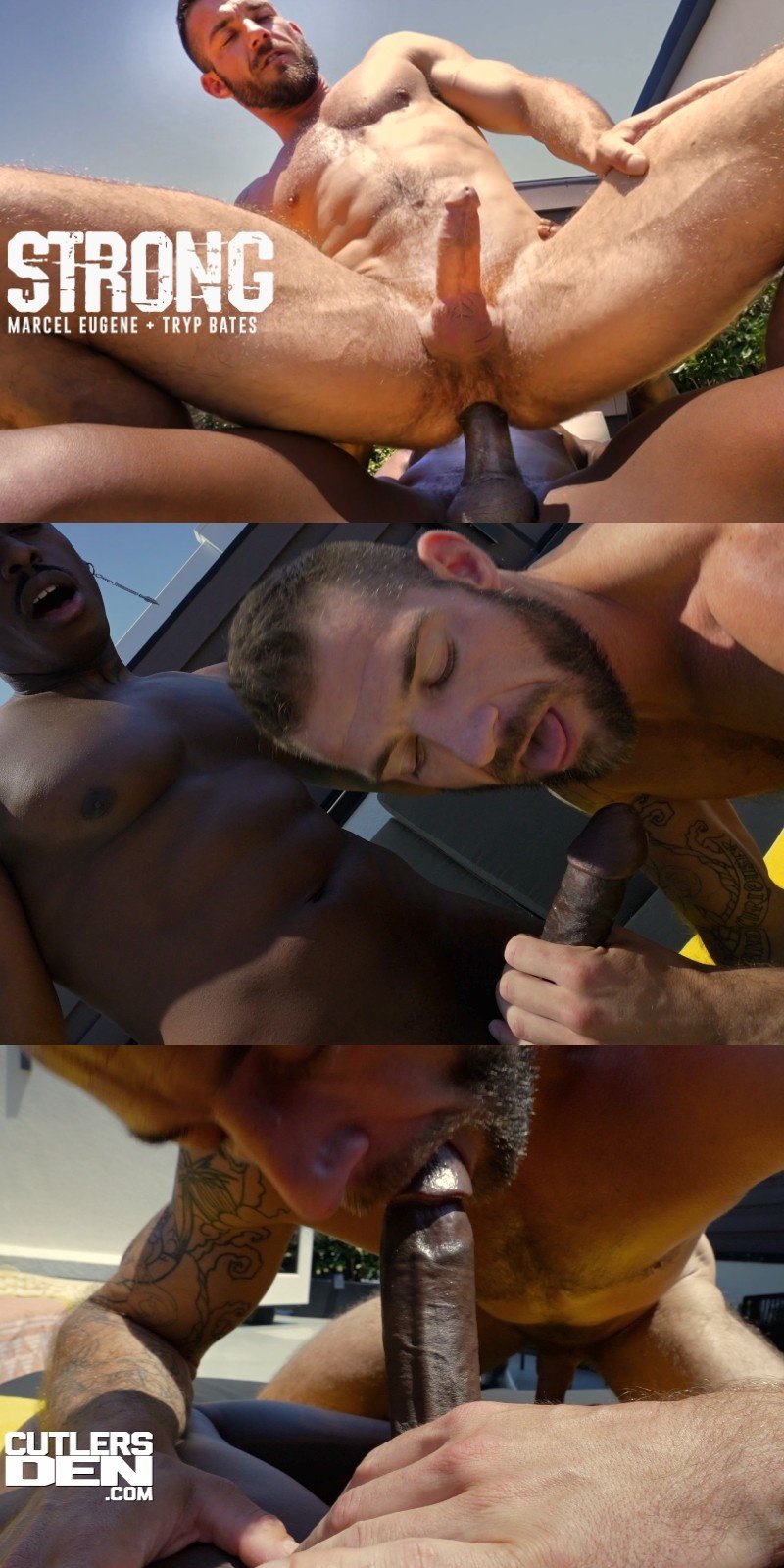 I love watching a take-charge bottom like Tryp Bates. He has just finished gulping down all nine inches of Marcel Eugene's Black cock in this new Cutler's Den video and he's on all fours on the lounge chair. With the sun blazing on them, Eugene opens up Tryp's hairy fuck hole.
It takes a minute for Tryp's fuck hole to open up, but once it does, he rears back and forth on Eugene's big dick. Eugene enjoy watching this bottom pumping on his big, hard tool — it's cock worship at its best. But don't worry, Eugene takes over and pounds this hairy hunk silly.

Watch This Outdoor Hole Breeding Video & 300 More at Cutler's Den!
Marcel Eugene is a sexy, ripped Black stud who is making his second appearance on Cutler's Den. He fucked Bobby Day with his nine-inch cock in his debut video. I love his heavily inked body. So hot!
This is Tryp Bates third session with Cutler's Den. He debuted taking Cutler X's 11-inch cock. Go big or go home! Then he followed up with Miguel Rey 10-inch cock.
Watch full scene at Cutler's Den
Read our Cutler's Den review