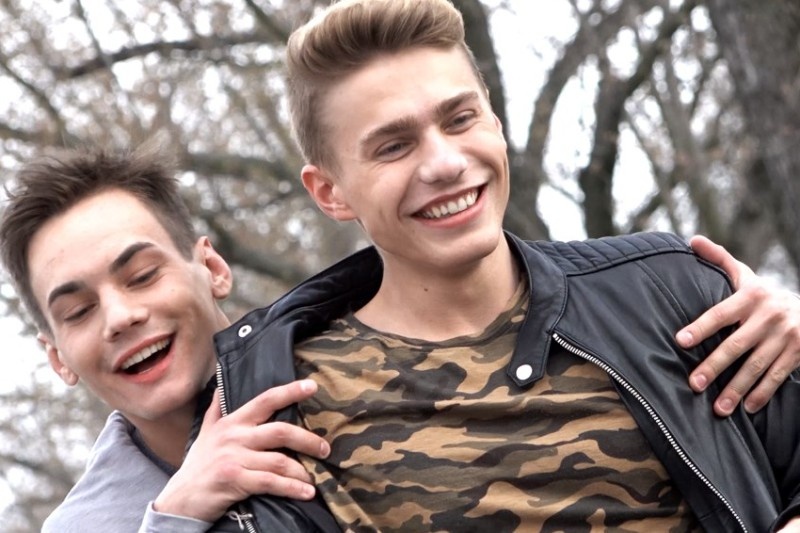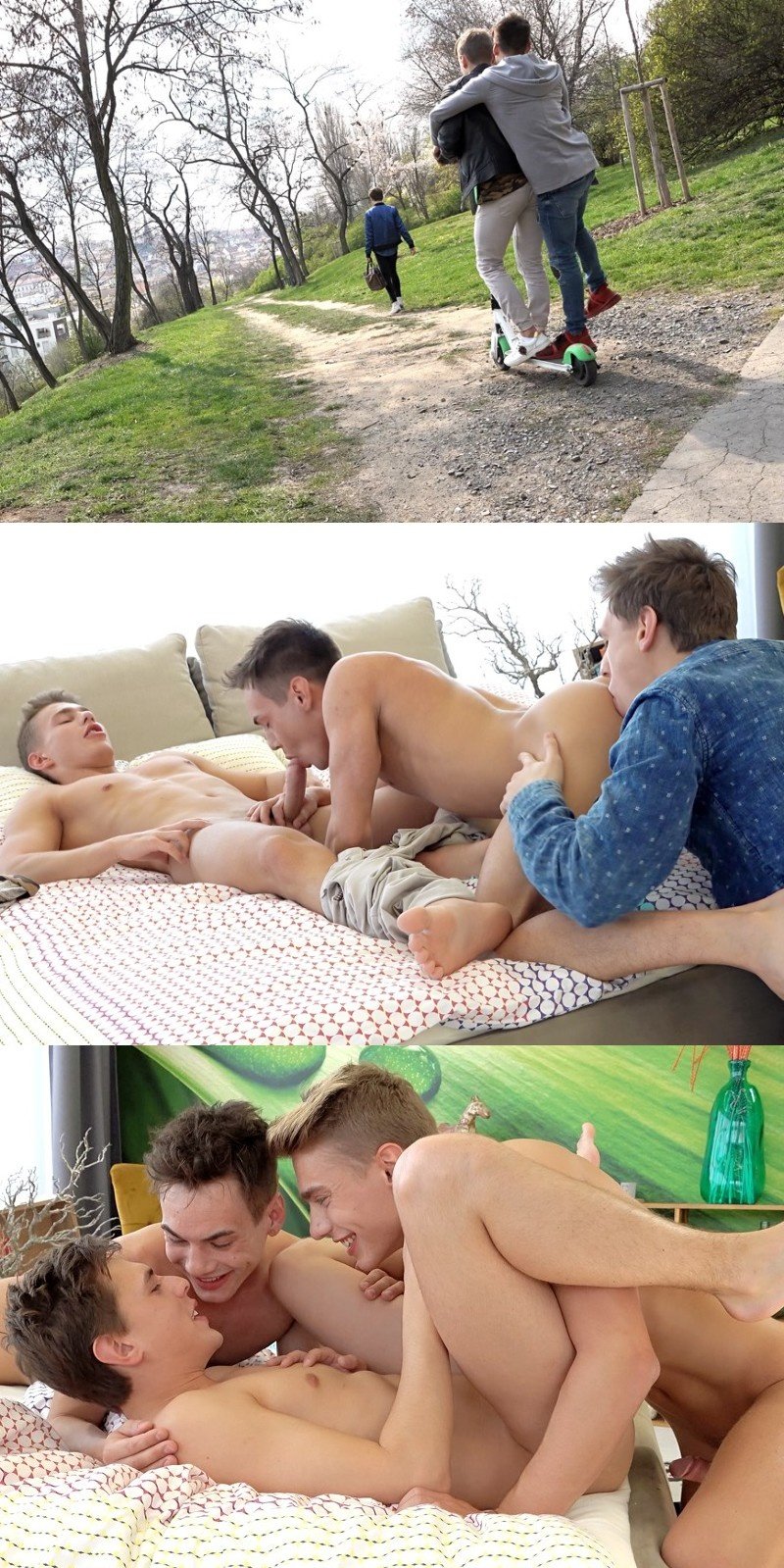 Has this ever happened to you? You and a buddy are horsing around on your scooter when you smash into a very hot guy. He tumbles to the ground and you help him up and insist that he comes home with you so you can … um … clean him up. Yeah, that's it.
In this new Bel Ami video, Elio Chalamet and Justin Saradon knock Jim Durden to the ground and take him home. They strip him out of his clothes and then while Jim is sucking Elio's uncut cock, Justin fucks his ass.

Watch Dozens More Threeways at Bel Ami!
The guys swap and Elio fucks Justin while he blows Jim. Elio and Justin suck off Jim, then Justin fills his asshole with cum. What a sticky mess!
This threeway was filmed in South Africa where Bel Ami has filmed dozens of scenes, and while this video was filmed a couple of years ago, it's never been released. Jim Durden is still filming for the site, but the other two have moved on, so this is a great opportunity to see them in action again.
Watch full scene at Bel Ami Online
Read our Bel Ami Online review