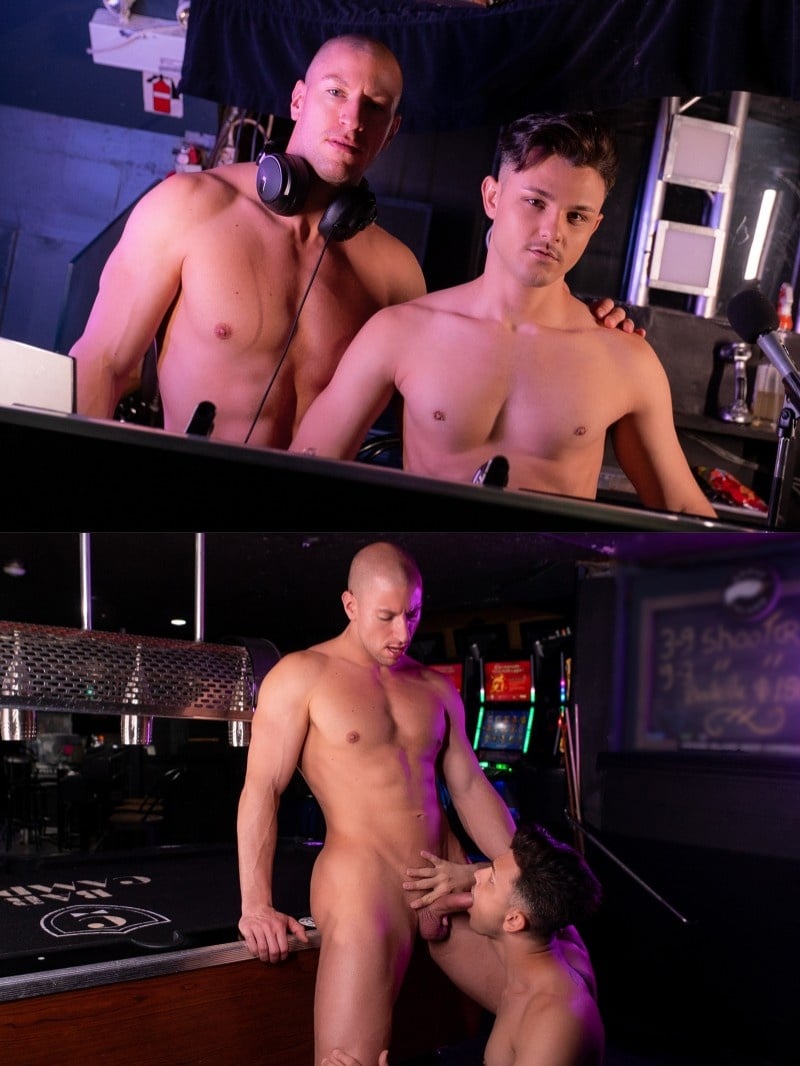 How far would you go to get the DJ to play your favorite song? In the latest Masqulin video called Play My Song, Enzo Muller asks DJ Cam Crawford to play his song, and the sexy bald hunk says, "What are you willing to do for me if I play it?"
Enzo pushes into the DJ booth and gropes the man's crotch. Crawford looks around, then pulls out his meaty uncut cock. Enzo drops to his knees. Enzo's mouth is talented and he gets the DJ extra revved up. "I'll play your song, then you should stick around, I'm going to shut this place down."

Save 40% at Masqulin & Watch Cam Pump Enzo's Pucker Full of Cum!
With the crowd finally gone, Crawford gives Enzo's hot little ass the VIP treatment. He fills the fan boy with his big dick over and on the pool table. He fucks a juicy load of cum out of him and fills Enzo's well-fucked pucker with jizz.
I think the "no drinks on pool table" sign in that bottom picture is funny — drinks are forbidden, but your cum-leaking ass is okay. Ha!
This is Enzo Muller's fifth video at Masqulin. He got fucked one other time in this club by Clark Delgaty when he auditioned to become an exotic dancer. This is Cam Crawford's first video.
Watch full scene at Masqulin
Read our Masqulin review