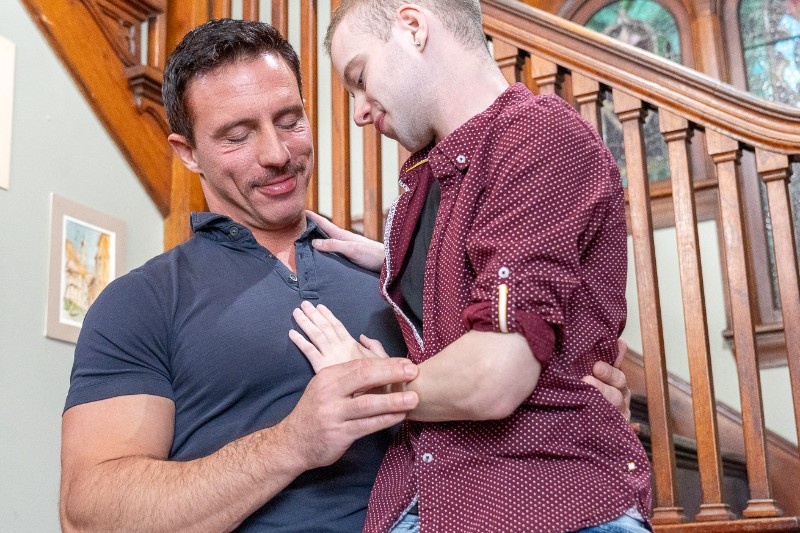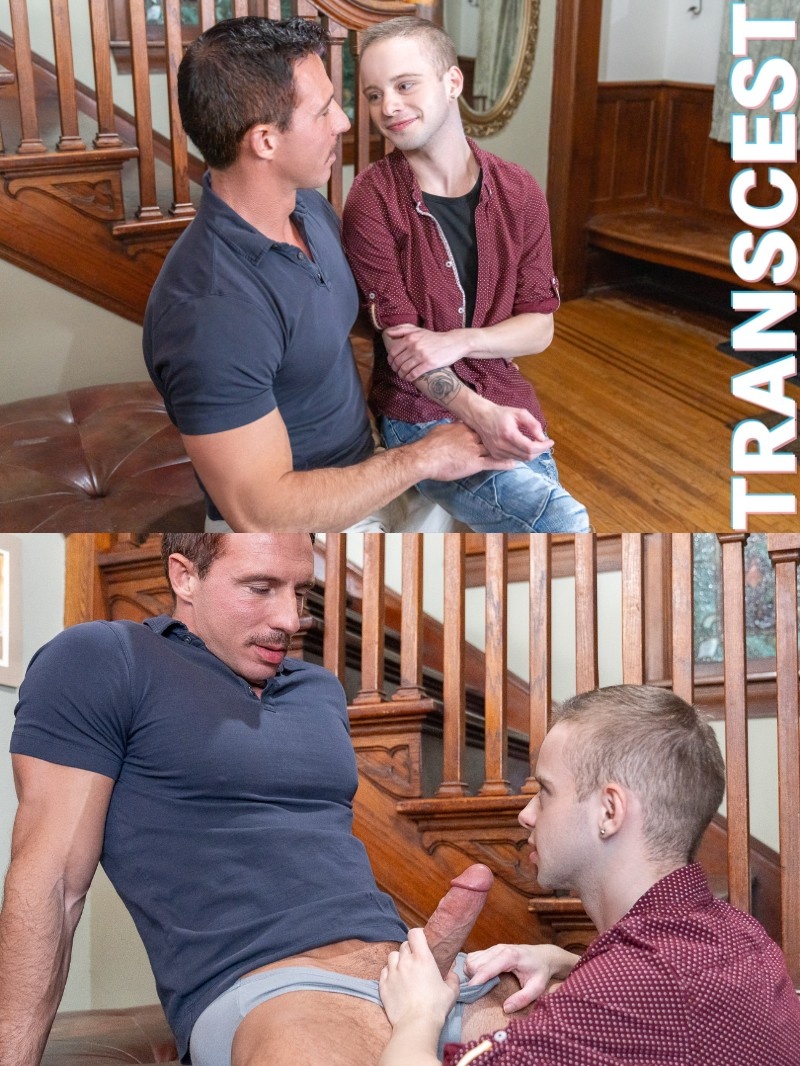 Reese Rideout's stepson, Asher James, has begun transitioning recently and the man has been super supportive. While talking about his stepson's first time with another man, Reese said it should be special and with someone he really cares about. "Like you?" James asks. The pair crossed a line several months ago and had their first sexual experience together.
Now, in the fourth episode of Transcest's The Richards Family, Rideout is up late worrying about his stepson who is late for curfew. "I couldn't help but fantasize about giving him a stern talking to and laying him over my lap for a spanking," Mr. Richards says. Come inside and see what happens …

3 Hot FTM Trans Sites – Get 50% Off Right Now! Watch 200+ Videos!
When Asher arrives home, he sees his father is worried. He apologizes for being late. "I just want you to be safe," Richards says, "I love you." Asher falls into his stepfather's arms and they kiss. He kneels right there in the hallway and pulls out the man's huge cock and goes down on him.
Transcest is one of the three sites you'll get at FTM Plus. The trans site network also features Jock Pussy and FTM Men and brings you over 200 videos featuring the sexiest FTM trans guys have sex with cis males. Right now you can take advantage of a 50% discount and check out this titillating network of the hottest trans guy sex around.
Watch full scene at FTM Plus
Read our FTM Plus review