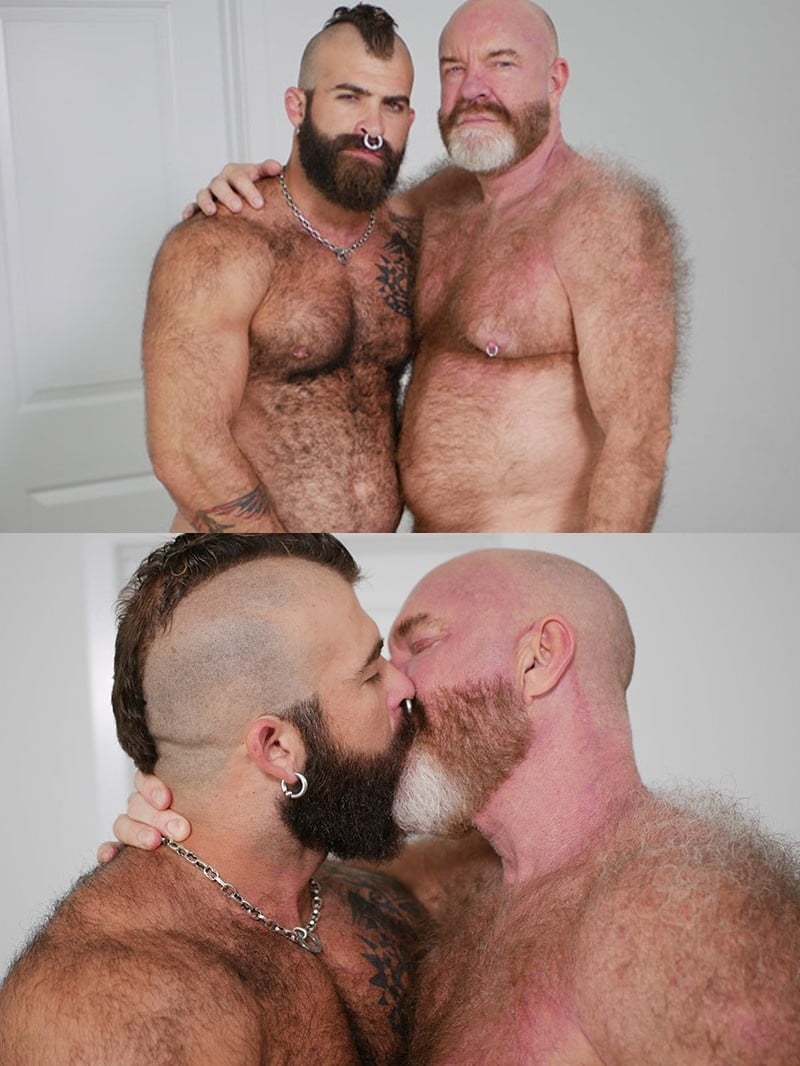 Here's something direct from the fantasy bank … Imagine the hottest man you've ever had sex with, now what if it were possible to order a sex robot made in the likeness of that man and have it delivered to your home for a hot reunion? That's what happens in the latest video from Hot Older Male called The Cumback: Macho Dog Needs His Daddy's Dick Again.
Watch Mack Austin Filling Macho Dog's Hairy Fuck Hole!
Macho Dog misses his hairy daddy Mack Austin, the man fucked his ass like no other before or since. When he gets a chance for a cumback session, he jumps at it. He unwraps the packaging and can't believe it, Mack Austin looks perfect. Macho Dog presses the robot's power button and daddy comes to life.
Hairy Daddy Mack Austin has appeared in ten videos at Hot Older Male, this is Macho Dog's first scene with the site.
Watch full scene at Hot Older Male
Read our Hot Older Male review