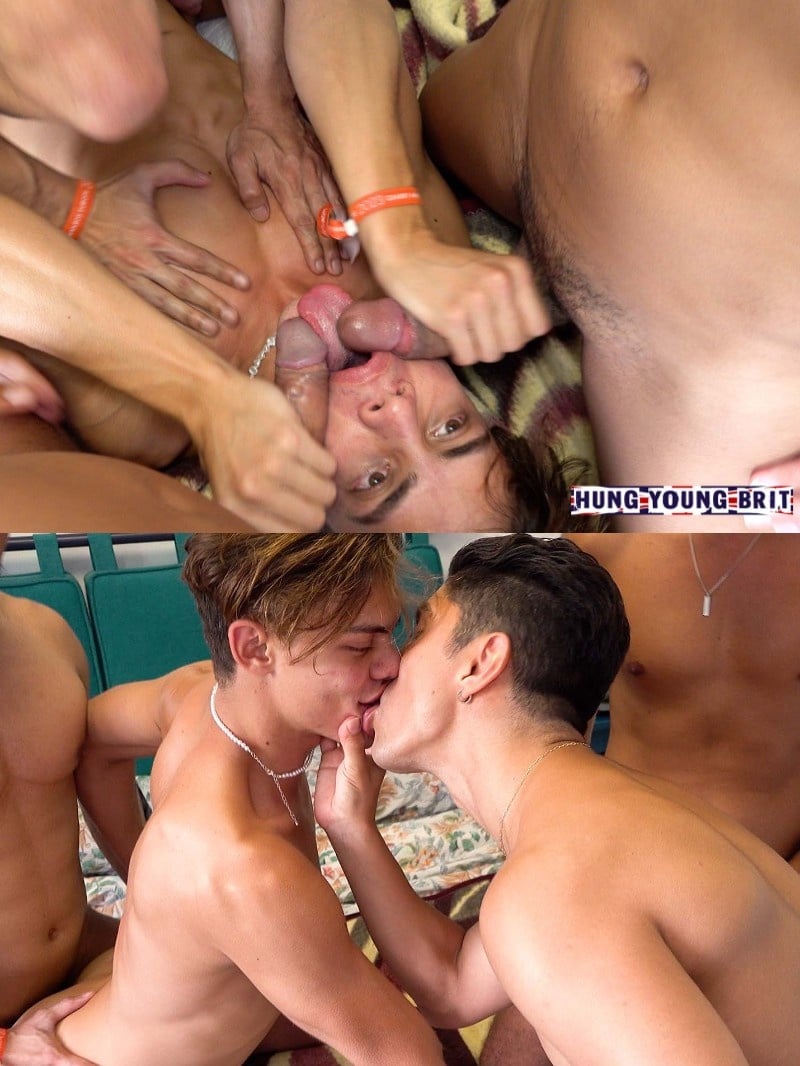 Gay porn show The Grabbys was hosted in Spain this year and Hung Young Brit was there. Of course they were — they always collect a butt load of trophies. But this year they took a long a gang of hot Latin studs dressed in soccer gear for the big party. The next morning, after the night's festivities, five of these Latin boys arrived at the producer's suite and he filmed them having sex.

Watch Dirty Euro Boys in Homemade Bareback Vids!
Four of these soccer boys took turns fucking one sweet boy's smooth fuck hole. He took dick after dick, and even got two stuffed in at the same time. There was no sign of him wearing out, but these top studs had to blow their wads, so one after the other, they filled his boy cunt with jizz.
If you missed the last Hung Young Brit video, Latin gay porn stars Alfonso Osnaya and Joaquin Santana took turns fucking each other. I believe both of these boys are in this gang bang too.
Watch full scene at Hung Young Brit
Read our Hung Young Brit review