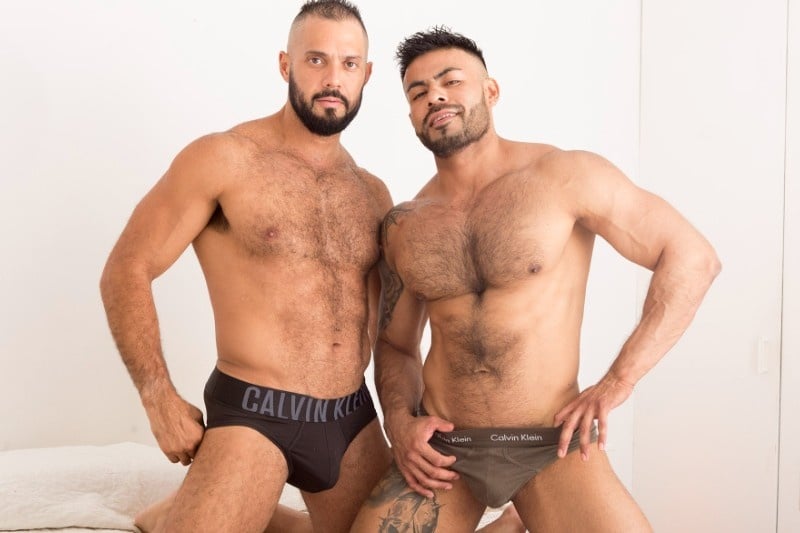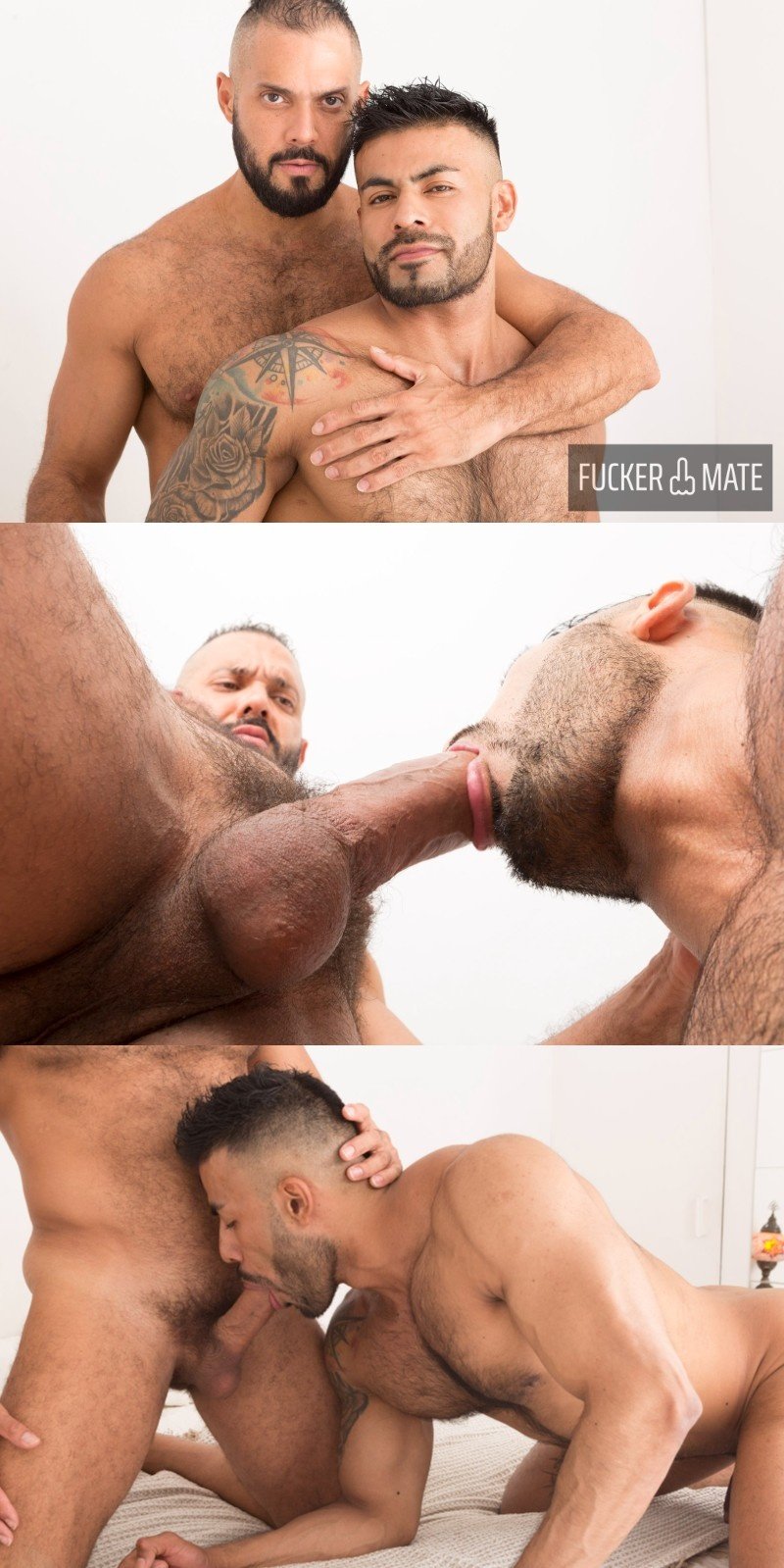 Jacob Lord is one of my new favorite porn hunks. This Panamanian sexpot rings my bell in so many ways from his soap-opera handsomeness to his thick uncut cock, and the way this hunk kisses and eats ass will have you summoning up your genie to get cast in a Fuckermate scene with him — and believe me, judging by what I've seen, you would not be wasting a wish.

Don't Miss the Sexy & Passionate Jacob Lord at Fuckermate!
Jacob Lord is 43 years old and he's only just started filming gay porn. He's packing nearly eight inches of thick uncut meat and he's such a passionate top. He's filmed two other scenes at Fuckermate and has fucked John Brachalli and Thiago Da Silva.
Favio Vador is brand new and the Salvadoran is getting fucked in his first scene for the site. he's 36 years old and much shorter than Lord and he's all bottom.
Watch full scene at Fucker Mate
Read our Fucker Mate review