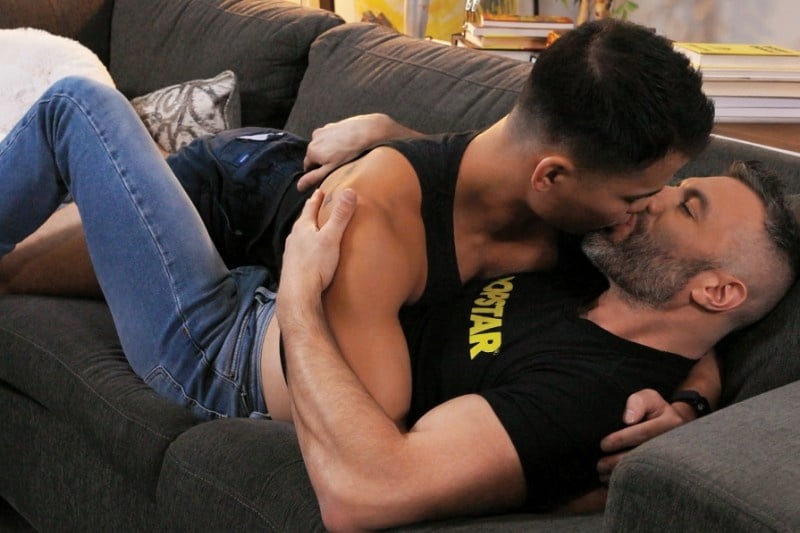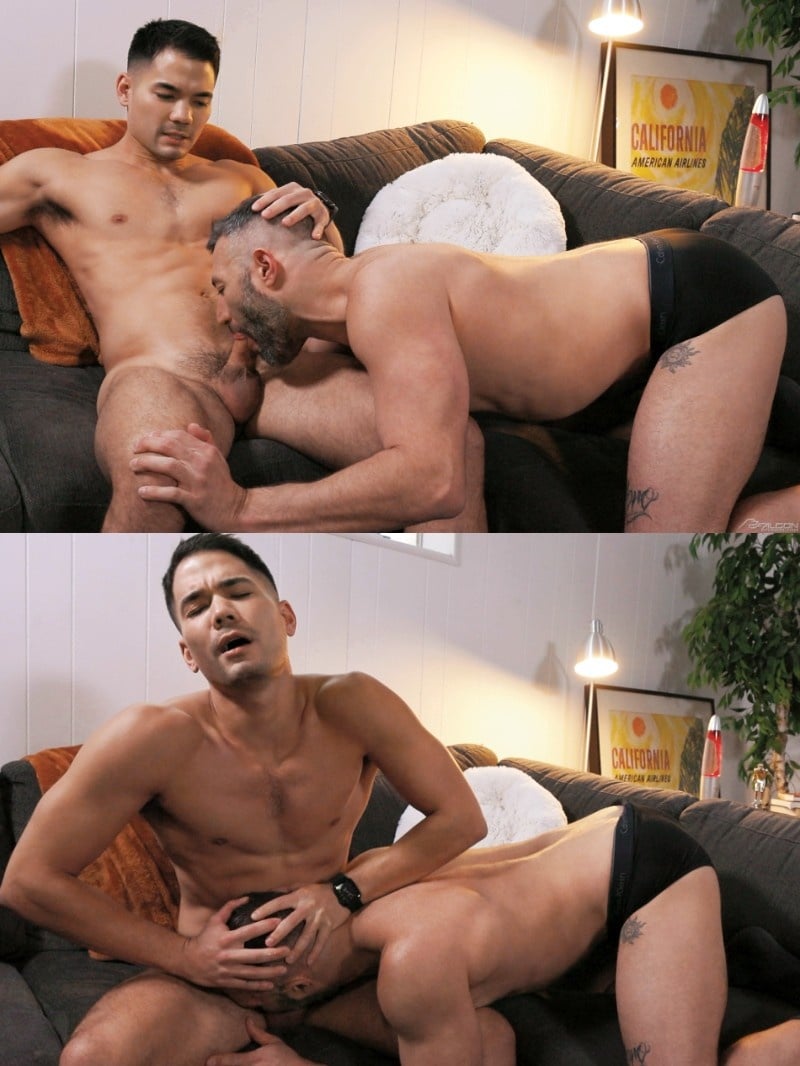 Falcon Live: Get 2 It has been featuring top gay porn performers in intimate interviews and live cam sex shows and Cole Connor and Colton Reece are the last of five couples to fuck live. And they've never done a scene before. "We haven't even fucked for fun," Cole says.
Cole jokes about putting his penis in Colton, and Reece says, "Oh … they'll have to pay me a lot more for that." He adds, "I'd prefer you just choke on my dick." I normally fast-forward through interviews, but Cole and Colton were a lot of fun, and of course, Colton fucks the begeezuz out of Cole.

Get a $2.95 Pass & Watch All 5 Scenes of "Get 2 It"
Hung stud Colton Reece has fucked in a lot of videos at Falcon Studios. He's appeared in 30 scenes and he's topped in all of them. Isn't it time we see Reece bottom?
Cole Connor, on the other hand, is versatile and the furry hunk has appeared in 14 videos, including a couple of locker room gang bangs from the Scrum series.
Falcon Live: Get 2 It is playing now and features Andre Donovan, Cade Maddox, Devin Franco, Colton Reece, Michael Boston, Cole Connor, Beau Butler, Drew Valentino, Luca Del Rey, and Brogan.
Watch full scene at Falcon Studios
Read our Falcon Studios review