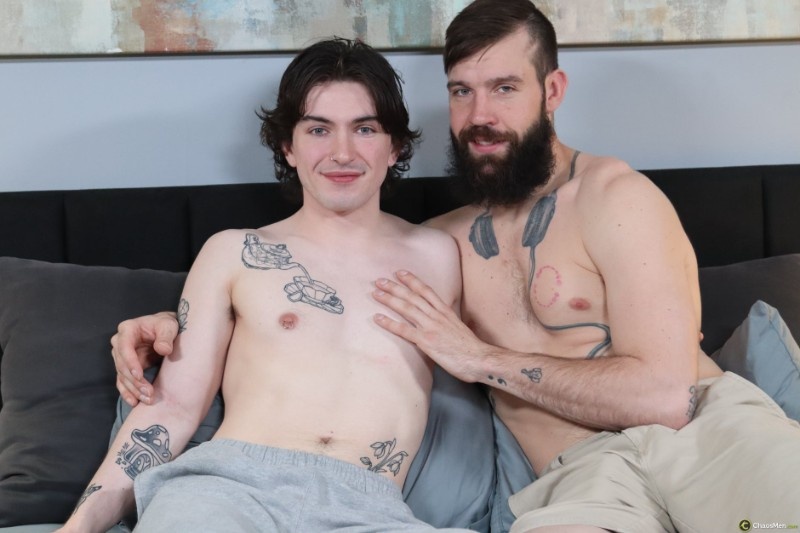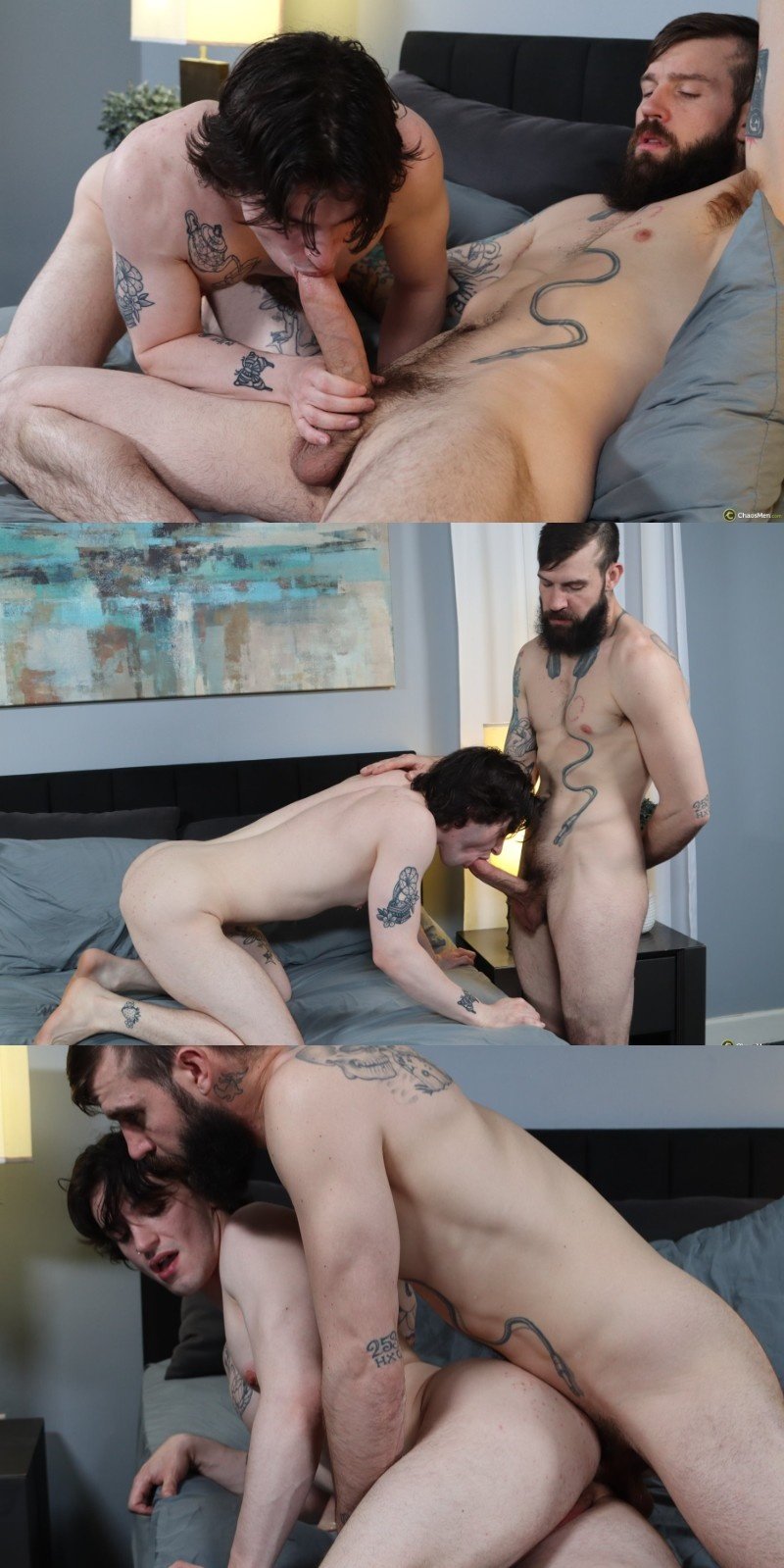 Caleb Morphy is a geeky 25-year-old and he's making his first appearance on Chaos Men. He's 5'7″ and weighs 150 pounds and he's working out trying to build up his muscles. He's paired up with sexy fucker Buck Richards. I had such a hard-on when this stud first appeared on the site in June last year.
I love his tatts and I'm crazy for his big meaty cock. He filmed two scenes then disappeared, so I'm thrilled to see him back and his next scene is already posted on the site. Come inside and see him fucking Caleb.

Scene pictures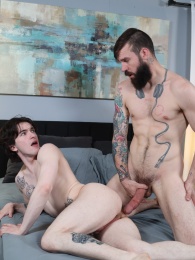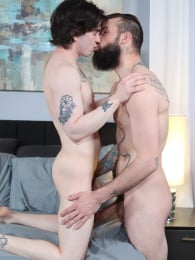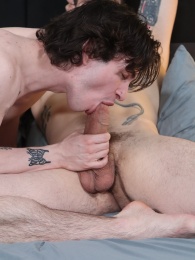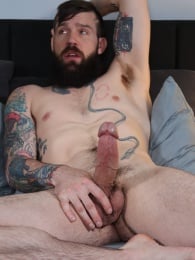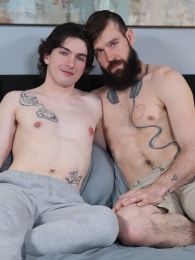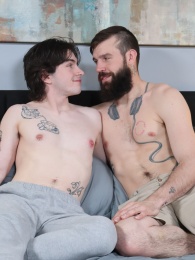 Watch Both of Buck Richards New Videos at Chaos Men!
Caleb and Buck get right to kissing and it's not long before Caleb is gulping Buck's dick. "I love the way you suck my cock," Buck says in between the lad's slobbers. Buck sucks Caleb's dick, then in a surprise move, he picks up the boy and drops him on his back. Buck mounts him, turns him over on his side, and slides his big dick inside Caleb's tight hole. He fucks Caleb for several minutes until the boy starts panting that he's going to cum.
Watch full scene at Chaos Men
Read our Chaos Men review