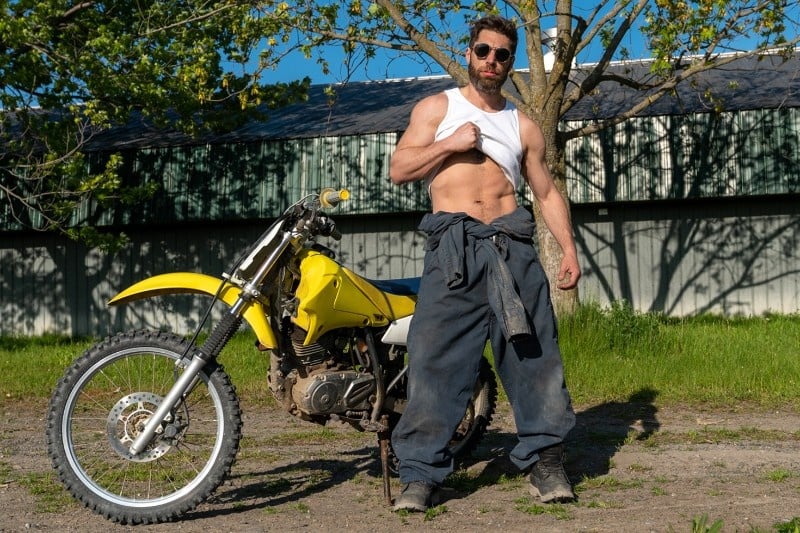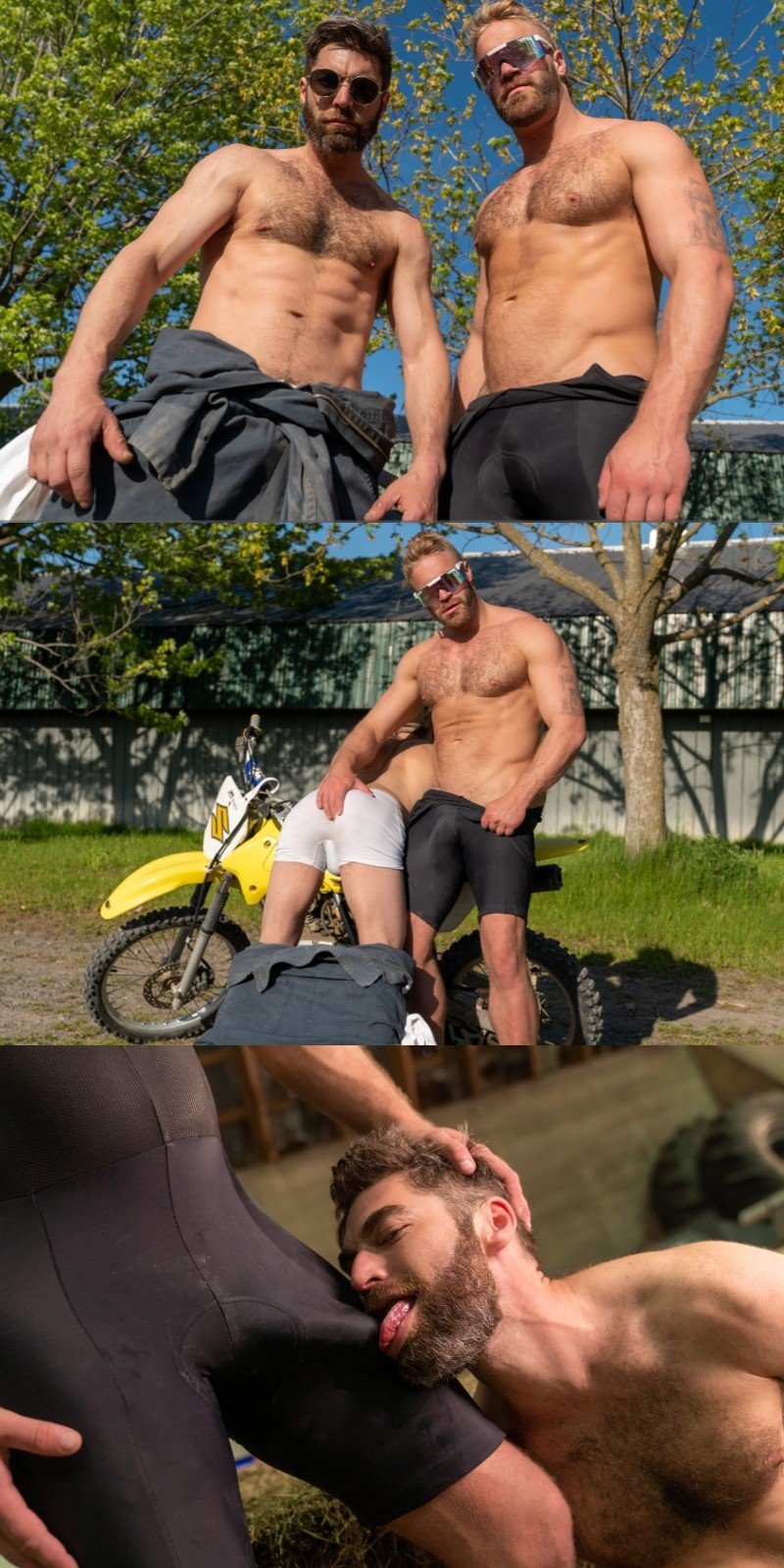 Cycling enthusiast Mateo Tomas is training for his first marathon when he gets a flat. Farmer Only Matt sees Tomas walking his bike down the road and hops of his motor bike to see if he can help. He tells Mateo to follow him back to his workshop and he'll fix the hunk's flat tire.
When they're alone in the barn, Mateo says, "Do you want to do more than just fix my tire? The horny farmer has been eying the massive bulge in the cyclist's Spandex, and yes, he very much wants to do more.
Get a Month for $10 & Watch 500 Horny Videos at The Bro Network!
Mateo Tomas likes it rough and chokes Only Matt with his huge cock — it's nine inches, thick, and uncut. Once the blond cyclist has thoroughly used the farmer's throat, he bends the man over some hay bales and rams balls deep in his fuck hole.
Watch full scene at The Bro Network
Read our The Bro Network review