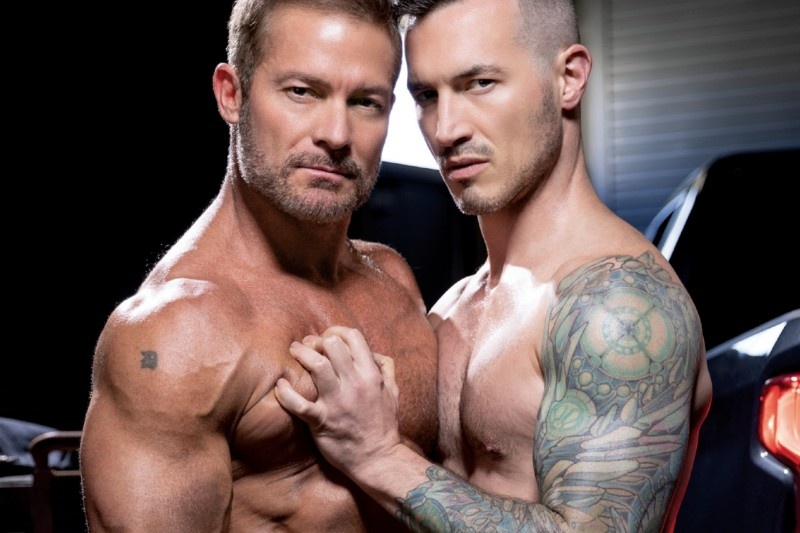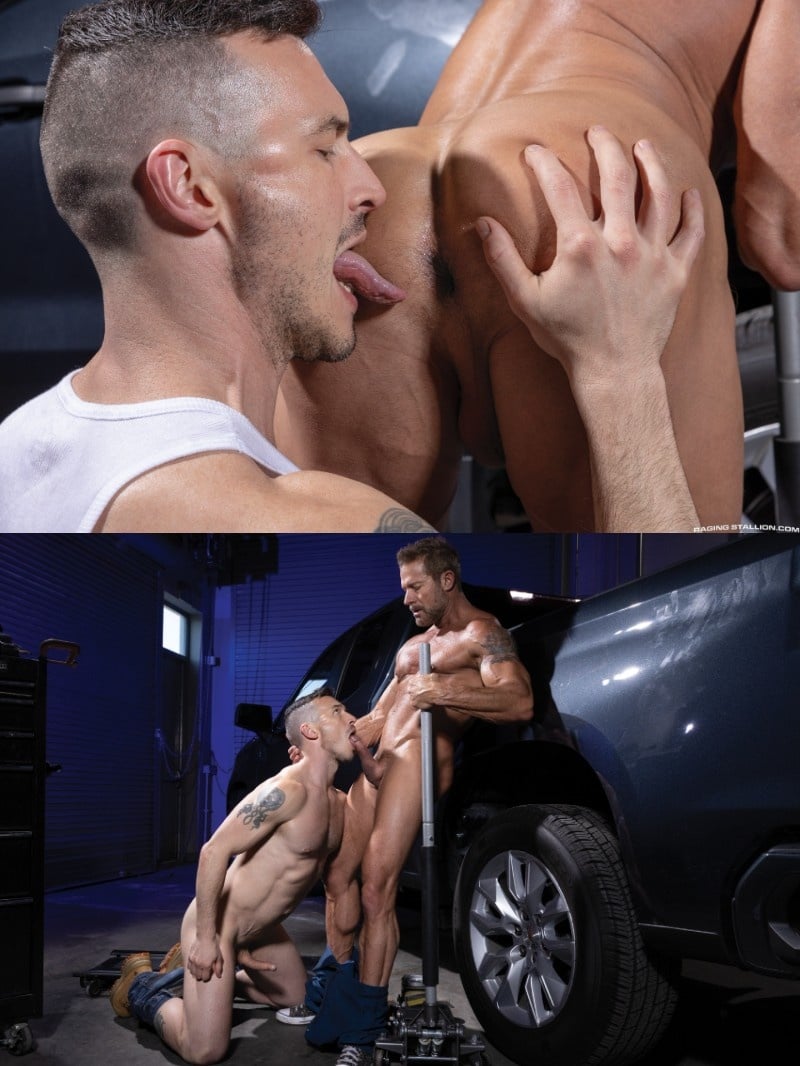 I saw sexy hunk Greg Dixxon in an earlier release this week at MEN.com called Good Cock, Bad Cop (I'll post it soon) and this hot fucker really caught my eye. Now, he's already appearing in his first Raging Stallion video called Tongue In Cheek.
Derek Kage watches the shirtless mechanic working under his truck. The pair do some serious eye fucking, then Dixxon crawls out and turns his back to continue his work; his coveralls hug his hips revealing his sexy plumber's butt. Kage can't take it any longer, he squats and gets a taste of the man's sweaty ass crack.

July 4th Sale – Get 30 Days of Raging Stallion for $5.00!
Dixxon fucks Kage right there in the garage in the bed of his own truck, but I was surprised when the manly hunk got is ass fucked too. Not only did Kage plunge is cock in the mechanic's ass, but he fucked him with one of his wrenches.
Tongue in Cheek is a new DVD series from Raging Stallion and it stars Cole Connor, Morgxn Thicke, Danny Starr, Andre Bedford, Derek Kage, Greg Dixxon, Bruce Jones, Timothy Chance, Beau Butler, and Lawson James.
The first two scenes have already been released so you can watch Cole Connor taking Morgxn Thicke's big cock and inked hotties Danny Starr and Andre Bedford pounding it out. This is Kage's fourth video with Raging Stallion, however, this is Greg Dixxon's first video.
Watch full scene at Raging Stallion
Read our Raging Stallion review