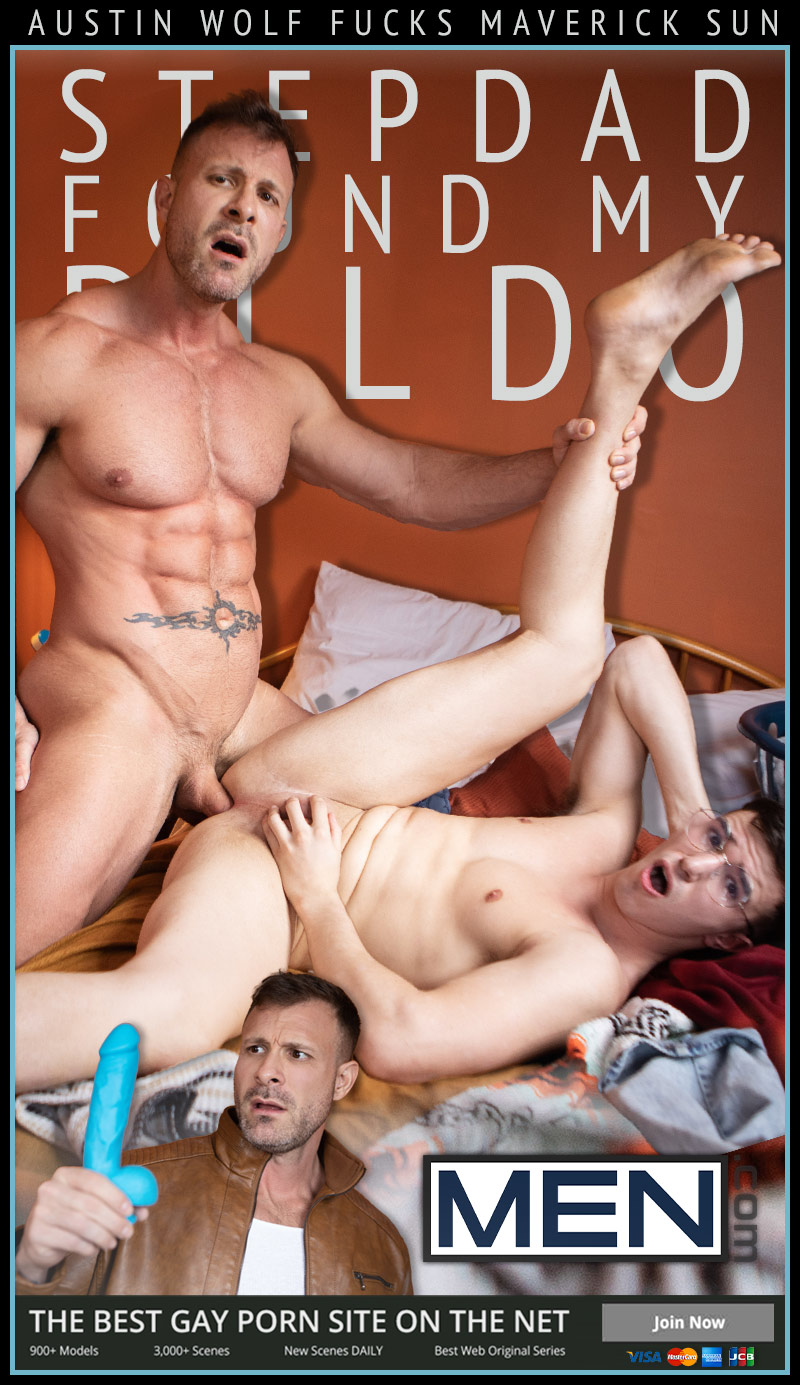 Austin Wolf Fucks Maverick Sun in 'Stepdad Found My Dildo' at MEN.com:
Muscular hunk Austin Wolf is astounded at what a disaster his new stepson Maverick Sun's room is! As he collects some dirty laundry, he uncovers a surprise: Maverick's dildo!
Austin Wolf hauls the twink into the room to chew him out, and makes Maverick Sun suck the toy. The teen keeps laughing, so Austin lets him suck the real thing instead. Maverick takes that dick doggystyle and moans loudly as Austin pounds him on his back, and even gets fucked piledriver and begs for more. Maverick cums as he rides his stepdad, then asks him to jizz on his glasses!
Watch Austin Wolf Fucks Maverick Sun at MEN.com
Watch Austin Wolf Fucks Maverick Sun at MEN.com