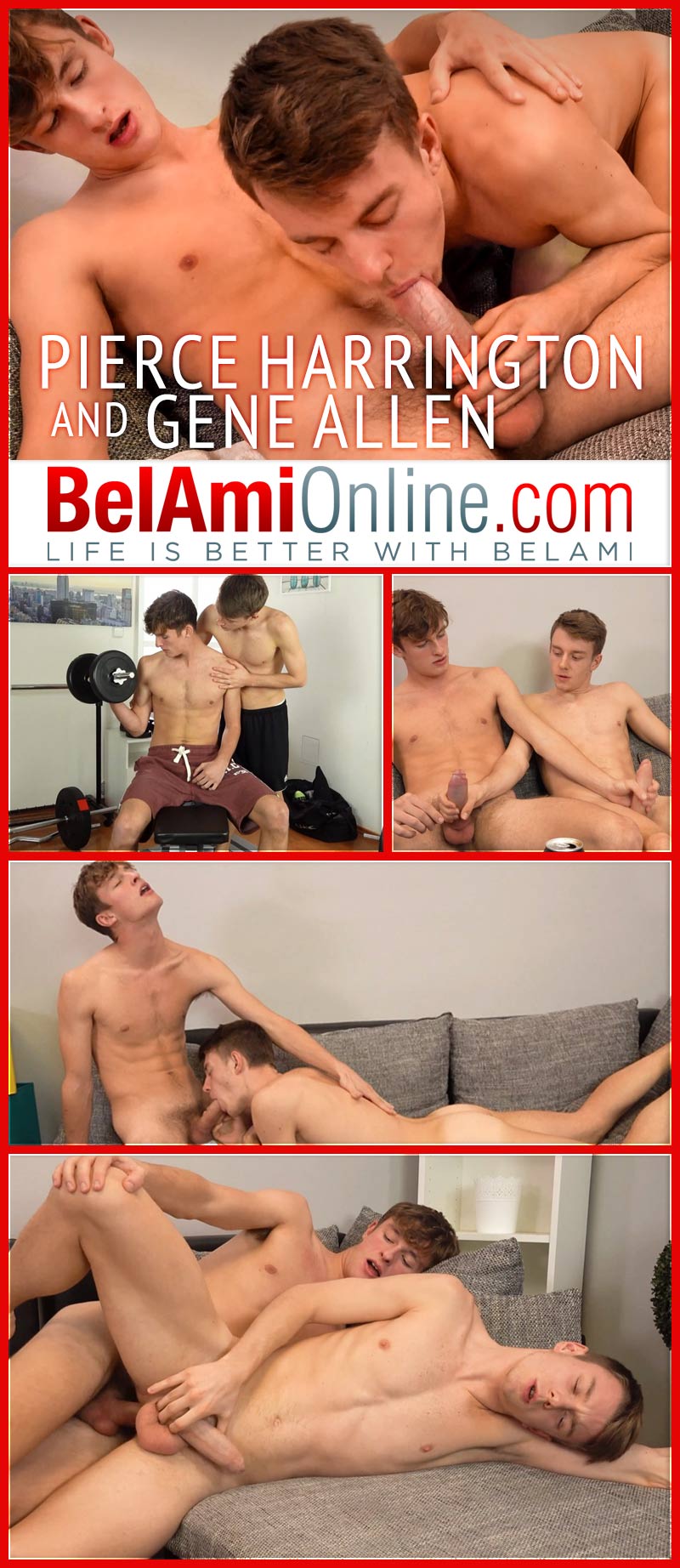 Pierce Harrington Bottoms For Gene Allen at BelAmiOnline:
This is a little unusual update for us as it is a recent scene shot by collaborator Vlado Iresch with two guys who have gone on to become regular members of our team. In fact, we will see them again later in the year on Freshmen with their roles reversed.
Post-production here was a little troublesome as Vlado decided to leave 2 coke cans in shot most of the time, so you will see a bit of blurring magic going on to remove them.
Apart from that, both Gene Allen (aka Michal Renok) and Pierce Harrington (aka Radek Cerveny) are in great shape, and seem to have quite a good rapport and we hope that you enjoy meeting them both here today.
Watch as Gene Allen Fucks Pierce Harrington at BelAmiOnline
Watch as Gene Allen Fucks Pierce Harrington at BelAmiOnline