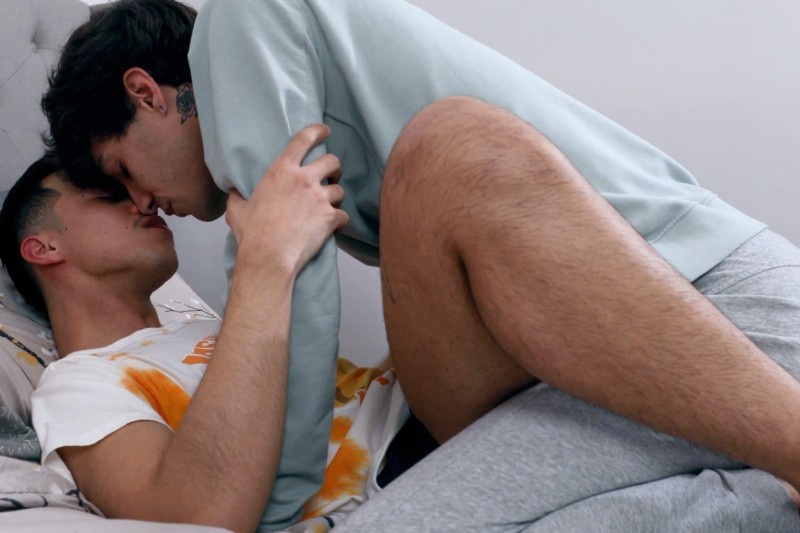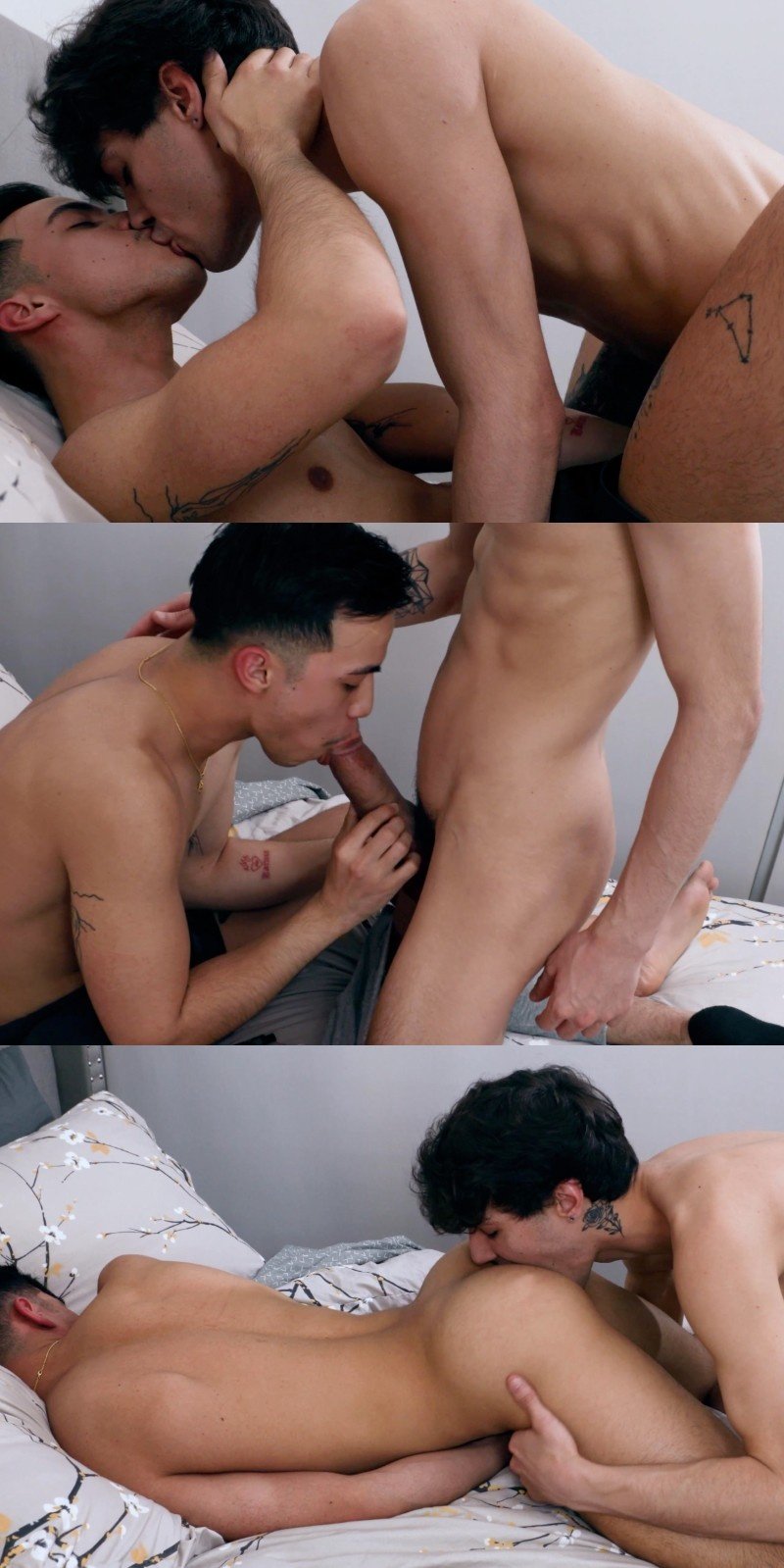 If I had a gay porn fairy godmother, I'd ask her to grant me one night in the sack with Jacob Acosta. I fell in deep lust with this stud when he first showed up at Guys in Sweatpants. He's a sexy stud, a top who likes to stretch his bottom's hole until he's begging to be creamed — and with a cock that's eight inches long and 7.5 inches around, stretching hole is what he does best.

Watch Jacob Acosta Stretching Holes in Five Videos!
Jacob is an ass man and Axel has a very nice butt to eat and breed, but first Axel shows off his oral skills. The way he unhinges his jaw and swallows almost every thick inch of Jacob's cock is something to see.
My favorite moment is watching Axel sit on Jacob's monster. He leans forward kissing his top while Jacob slowly pumps up into the boy's hole. Axel's tight pucker grips his buddy's fat meat and with each thrust, his hole gives up a little bit more.
Watch full scene at Guys In Sweatpants
Read our Guys In Sweatpants review