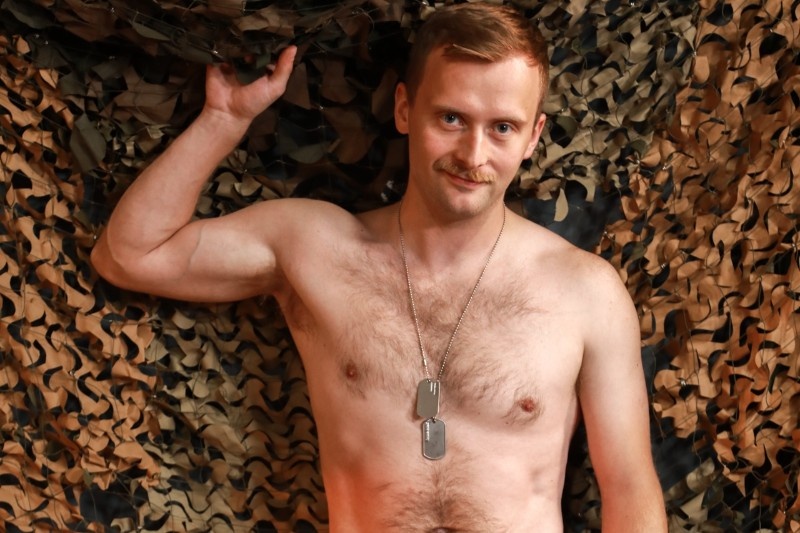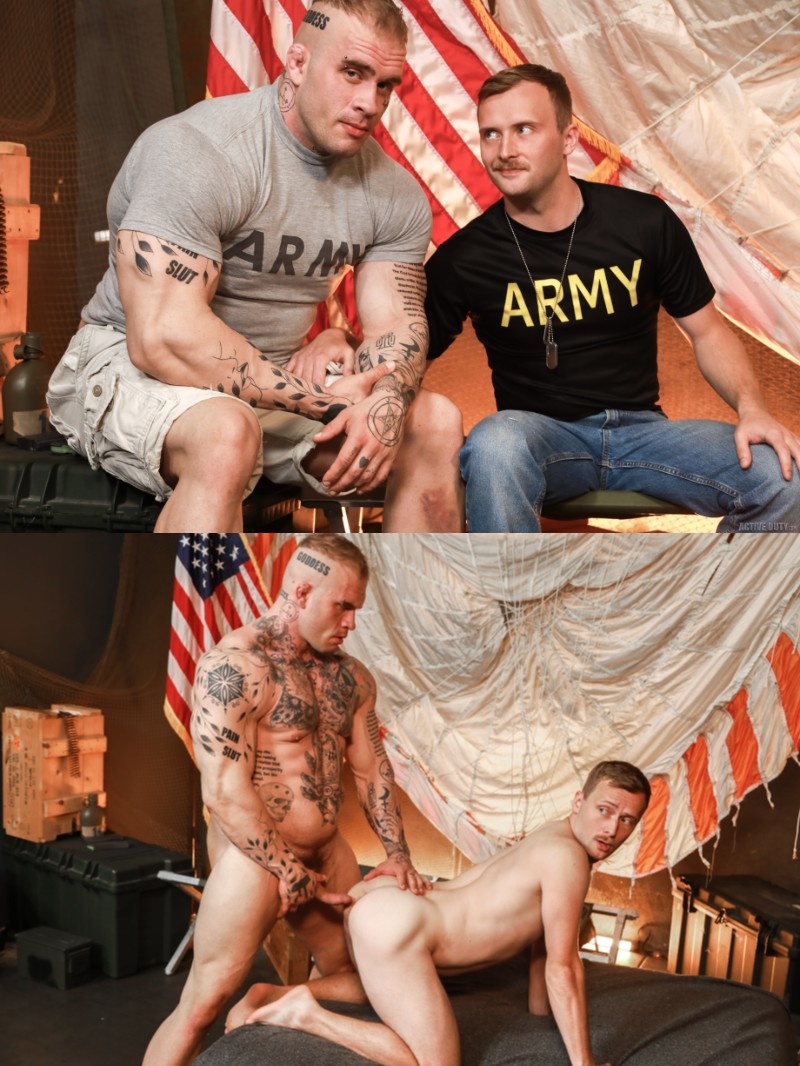 Peter Matthews is not only making his debut at Active Duty, but it's his first gay porn anywhere. He's a sexy furry stud and his moustache gives him a bit of 70s gay porn vibe, doesn't it? In The Bi Recruit, the pair treat us to a little getting-to-know-them session. "I was a little nervous going into my first shoot," Peter says, "but having a guy like Davin Strong as my partner made things much better."
When the director said, "Why don't you guys get started." They kiss, then Matthews pushes Strong back on the army cot sliding up the man's shirt and exposing his tatted body, then he kisses Strong's bicep.

Save 50% & Watch This Hot Fuck Scene at Active Duty!
Davin flexes his bicep and Peter rubs it saying, "This is huge, it's like the size of my hand." Then he swallows Davin's cock and chokes on it. Davin puts him on all fours and tongue fucks his hole. "Oh man, I love the way you're eating my ass."
Davin slides in and starts fucking him, then Peter takes over and pumps his ass back and forth on the muscle man's hard-on. But before this scene is over, Peter fucks the bodybuilder's ass too. I love a good flip-fucking, don't you?
I thoroughly enjoyed this first gay porn scene of Peter Matthews and I can't wait to see more of this handsome, furry stud not only at Active Duty, but everywhere.
Watch full scene at Active Duty
Read our Active Duty review