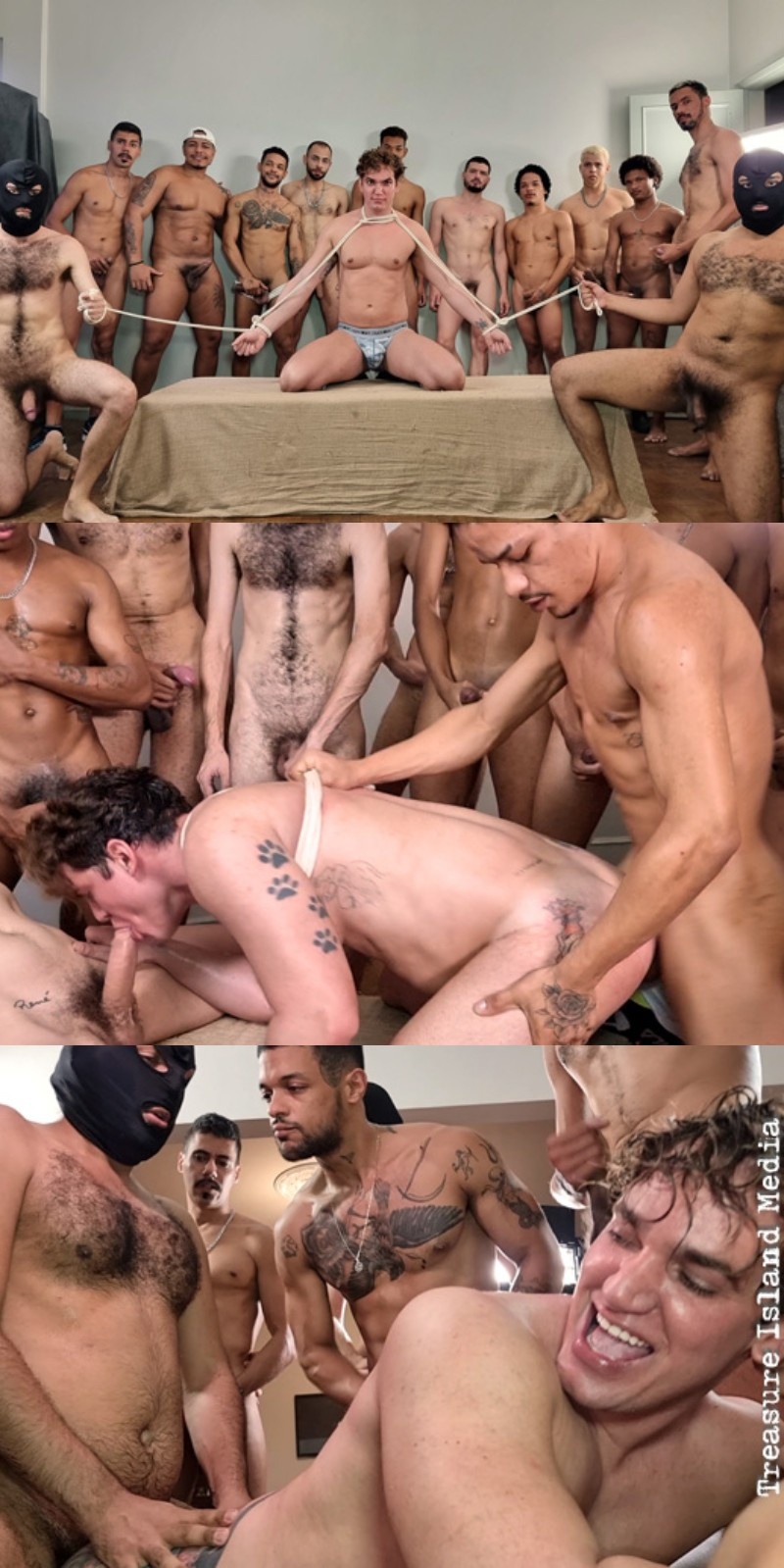 Have you been watching GANGBANGAPALOOZA 2 at TIM Fuck? It's the second DVD in this series and it features lots of hot and hung Brazilian men … plenty of fresh faces and cocks! This second episode from the series is called Luke Taylor 12-Man Gangbang and it features Adonnis, Bruno Martinez, Donato Cadore, Gato Carioca, Henrique Donatto, Lucas Blard, Madlon Prior, Magno Moreno, Raphael Habbib, Snix, the Big Lucas and Thiago Moreno.
The first time we see bottom Luke Taylor, he's on fuck table being roped in a Shibari masterclass. His 12 top men encircle him naked and stroking their cocks and they can't wait to get started.

Watch GANGBANGAPALOOZA 1 & 2 at TIM Fuck!
Gato Carioca and Raphael Habbib have been storing frozen cum for this event. Raphael inserts a speculum into bound Luke's hole and deposits a month's worth of saved up sperm. "You're going to get a lot of dick today," he says.
The fucking begins. Face down and ass up with his arms tied behind his back, Luke is helpless — he must submit to the line-up of hard cocks waiting to fill his hole.
Watch full scene at TIM Fuck
Read our TIM Fuck review