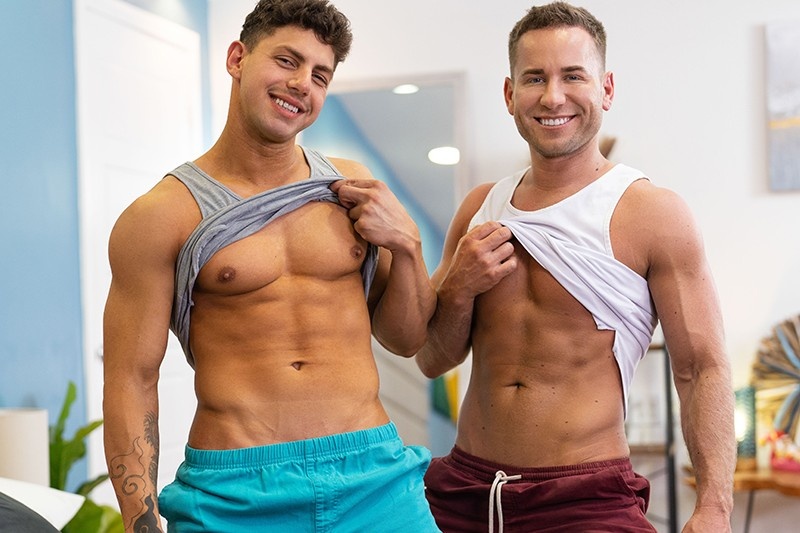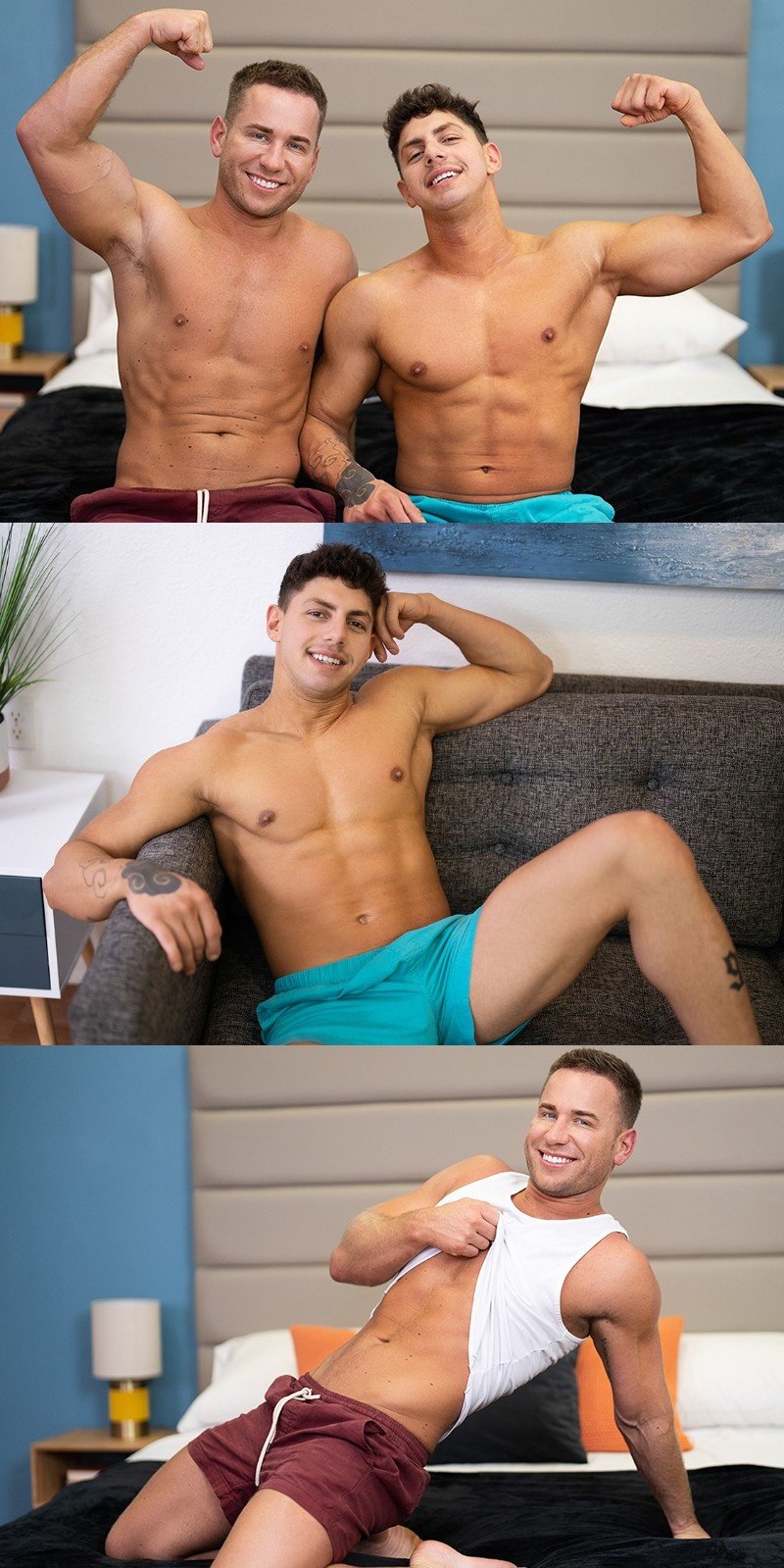 I'm always a little confused when a guy shoots a couple of pornos then disappears for a year, then pops back in a new scene. Jeramiah fucked Justin and Kyle (now Kyle Fletcher) in separate videos at Sean Cody last May and June, then crickets. Now he's back, and not only in his first scene in a year, but his first time bottoming.
Sumner is a brand new Cali hunk with a nine-inch cock and he appeared in his first solo on the site a couple of weeks ago. He's back for his first hardcore session.

Save 40% Off Sean Cody – Watch These Studs Cover Jeramiah with Cum!
Jeramiah is face down on the bed, clenching his fists while Sumner pumps his hole. "Your cock is so fucking big," Jeramiah moans. In the final moments, Jeramiah is on his back and Sumner is drilling his juicy pucker. "I'm going to cum," the bottom pants, then a few seconds later, his cock sails a seven-pump cum shot across his ripped abs. "Oh … there's so much cum," he says.
Sumner pulls out and strokes his big dick until he covers Jeramiah cum-covered abs with his own six-pump shot. Not quite as much cream, but pretty close.
Watch full scene at Sean Cody
Read our Sean Cody review