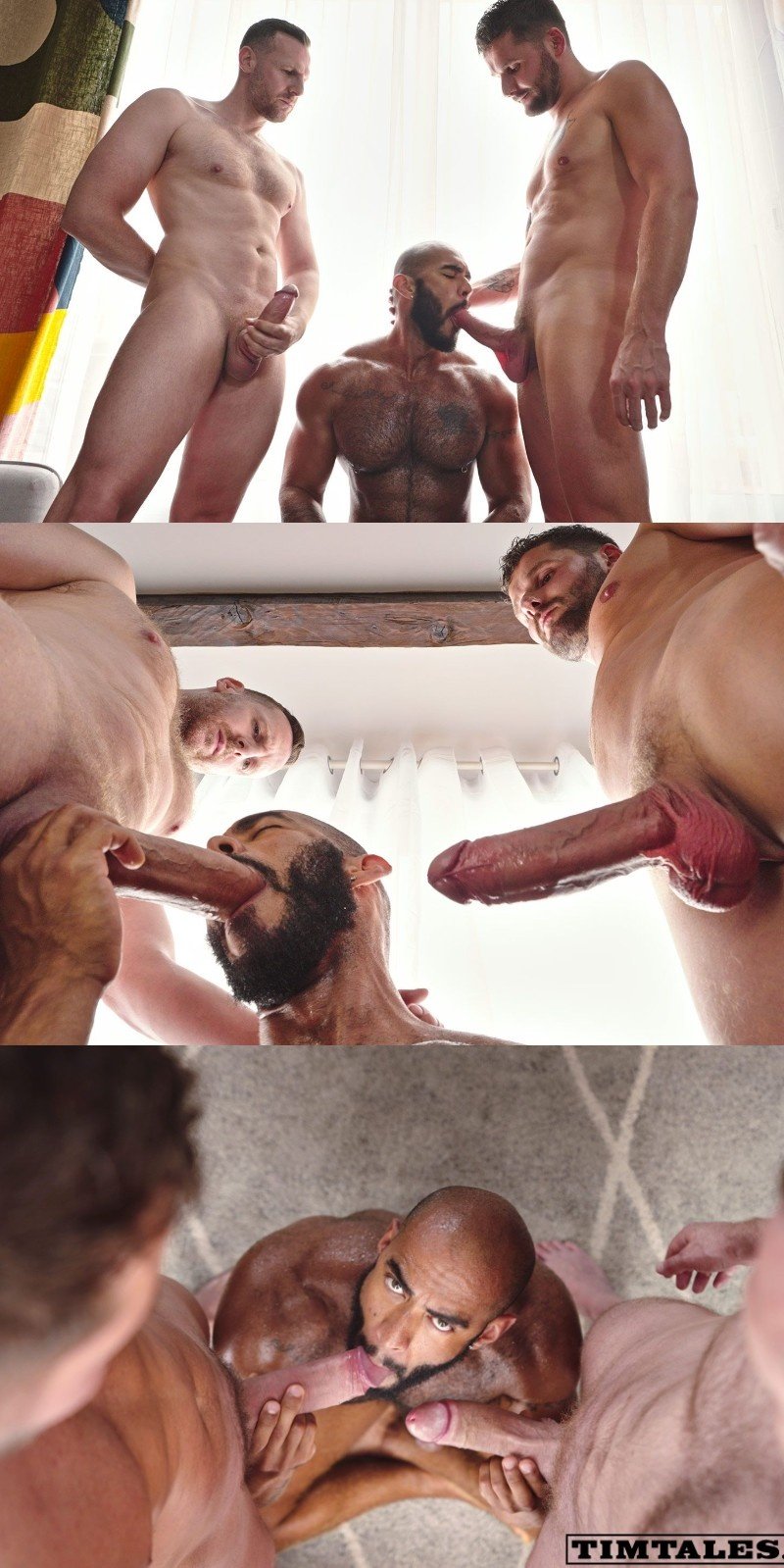 Tim Kruger and Ethan Metz sure put a smile of Louis Ricaute's face in this brand new threeway at Tim Tales. The pair take turns fucking Louis' hairy ass and stuffing his throat. While the bottom was enjoying both of these big dicks, Metz's fucking style seemed to be hitting some different spots and Ricaute shows how good it feels.
Metz mounts Ricaute in a doggy style position, then Kruger slides inside behind them and pushes his monster cock into Louis' overstuffed hole. He loves it and pants and groans his way through it. Then the men lay back on the bed and Louis rides their dicks in a side by side.

Watch This Insane DP Fuck Session & Many Others!
Tim Kruger fucked Louis Ricaute on Tim Tales for the first time back in November 2015. Over the years, Ricaute has appeared in 15 videos. Ethan Metz fucked Louis in Xmas 4Some back in 2019; Franklin Acevedo was the other top and John Thomas was the second bottom. Kruger was helping with lighting but got so horny that he jumped in toward the end and made it a fiveway.
Watch full scene at Tim Tales
Read our Tim Tales review