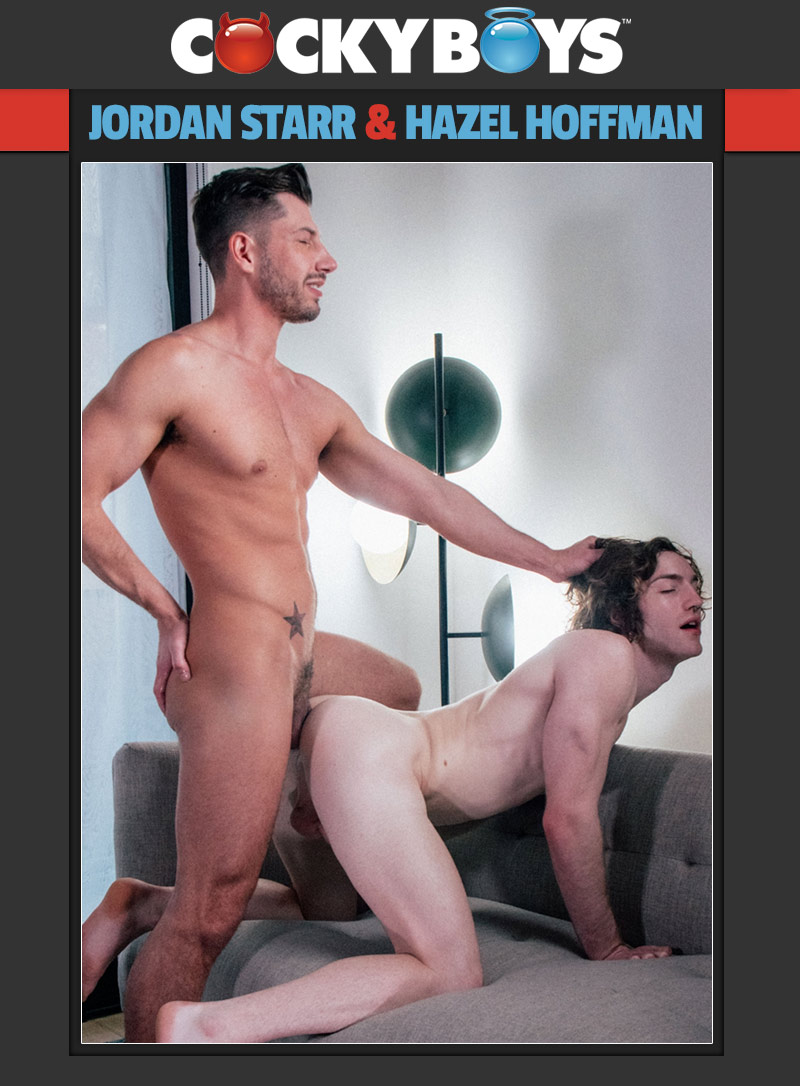 Jordan Starr Fucks Hazel Hoffman at CockyBoys:
Is sex just as good the second time around? Gauging by Jordan Starr and Hazel Hoffman, it might be even better. After having fun the night before, round two isn't even in question and, by the way they kiss, there may be even more affectionate passion. It's also there in how Hazel lovingly sucks Jordan— and how Jordan returns the favor.
As Hazel Hoffman expresses his pleasure vocally as he's sucked and when Jordan Starr turns him around to eat out his ass and when it's opened up, how it feels when Jordan slides in his spit-lubed cock and pounds him. After giving him a proper drilling, Jordan gets Hazel to ride him without hesitation.
Hazel Hoffman really works his hole on Jordan Starr who soon decides he wants to fuck him again—and he does so until he goes over the edge. Jordan pulls out when he starts shooting his big load but still breeds Hazel and while he's still hard he flips him over to fuck a load out of him. When they kiss again saying how good it was, you can tell they might yet go for another round.
Watch as Jordan Starr Fucks Hazel Hoffman at CockyBoys
Watch as Jordan Starr Fucks Hazel Hoffman at CockyBoys