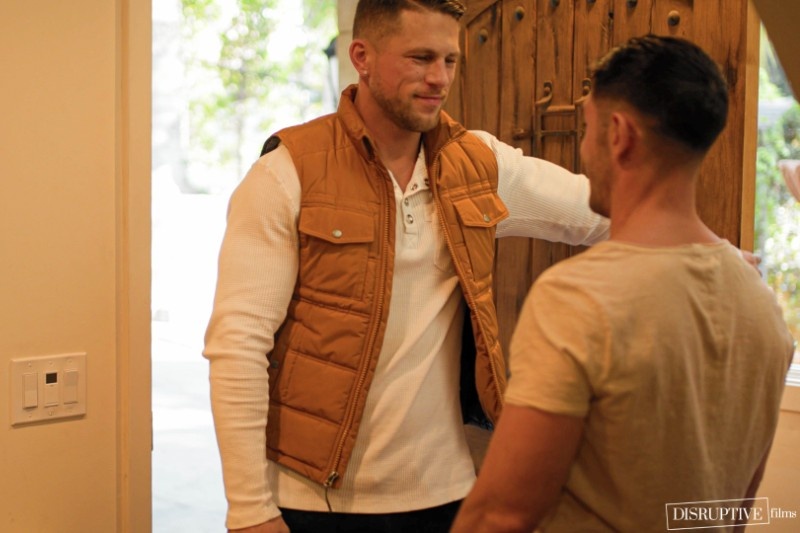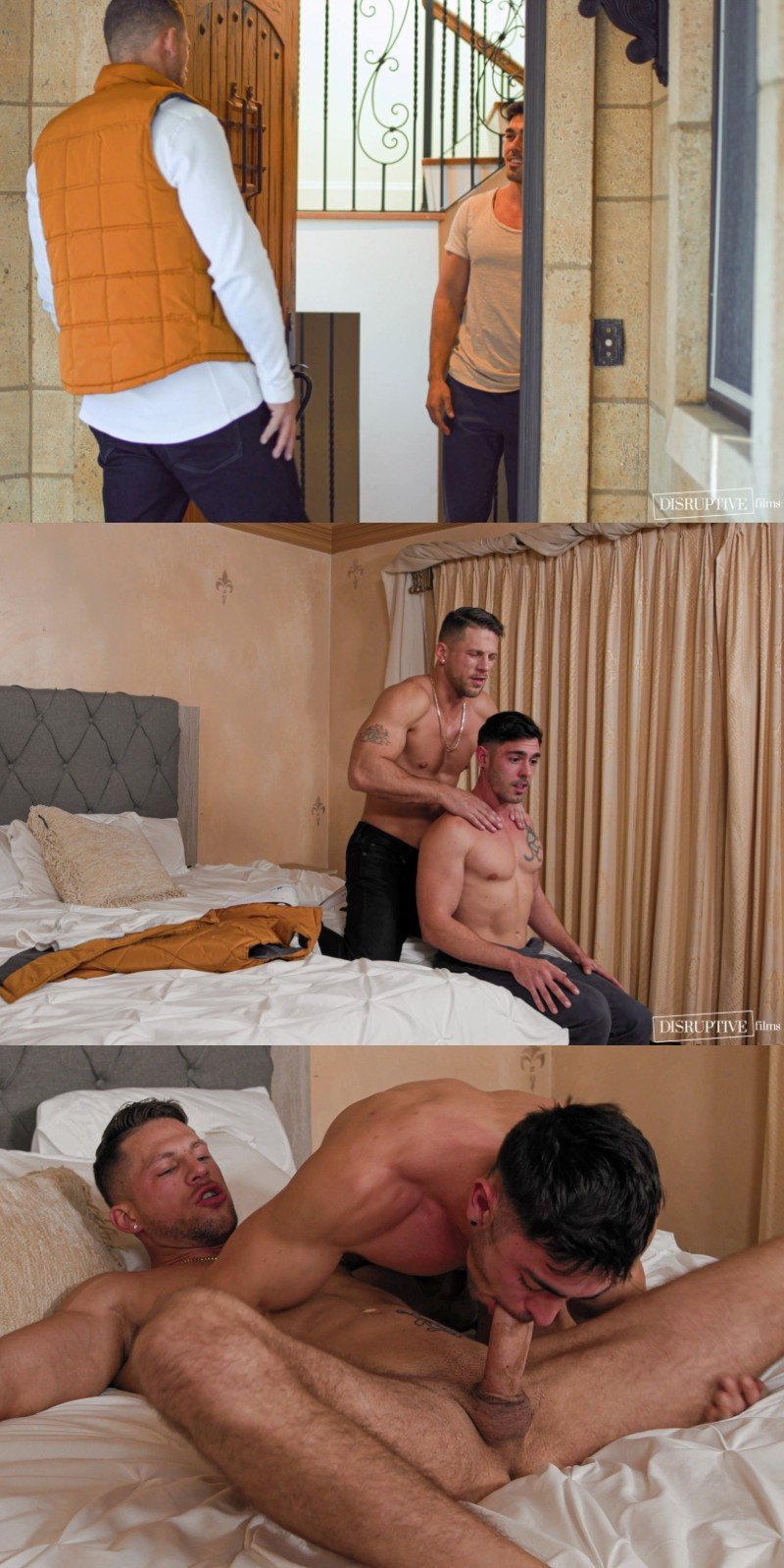 Detective Matt Wilson (Nico Coopa) is on the hunt for a serial killer in Disruptive Films In Harm's Way. Along with his partner Detective. Brian Chambers (Andrew Miller), Wilson devises a plan to seduce and catch the killer red-handed. The problem is that the suspect likes having sex with the men he eventually kills. The detective must put himself in harm's way.

Save 50% Off Disruptive Films & Watch "In Harm's Way"
Wilson finds Henry Bingham (Roman Todd) on a hook-up site. He's the man the police suspect has been killing men around town. Wilson invites Bingham over and in no time the pair are in Wilson's bed having a hot time. When they both shoot their loads, things take a chilling turn. But it turns out that Bingham is not the man the police thought he was.
Many gay porn sites try to weave stories into their scenes, but no one does it better than Disruptive Films. They combine provocative story telling with hot sex between men, and it's a thrilling combination. They launched in August 2021, and with weekly updates, they've grown to 115 full-length videos and many are over an hour. These movies grab you by the balls and take you on a chilling ride.
Watch full scene at Disruptive Films
Read our Disruptive Films review