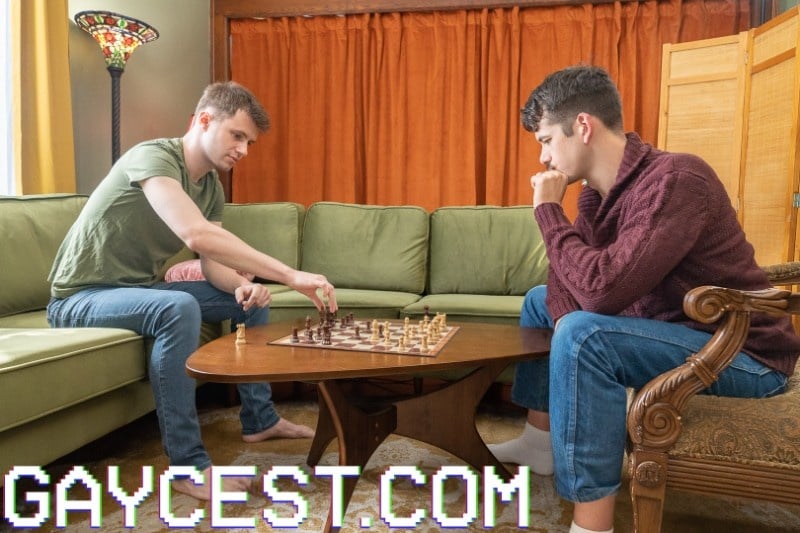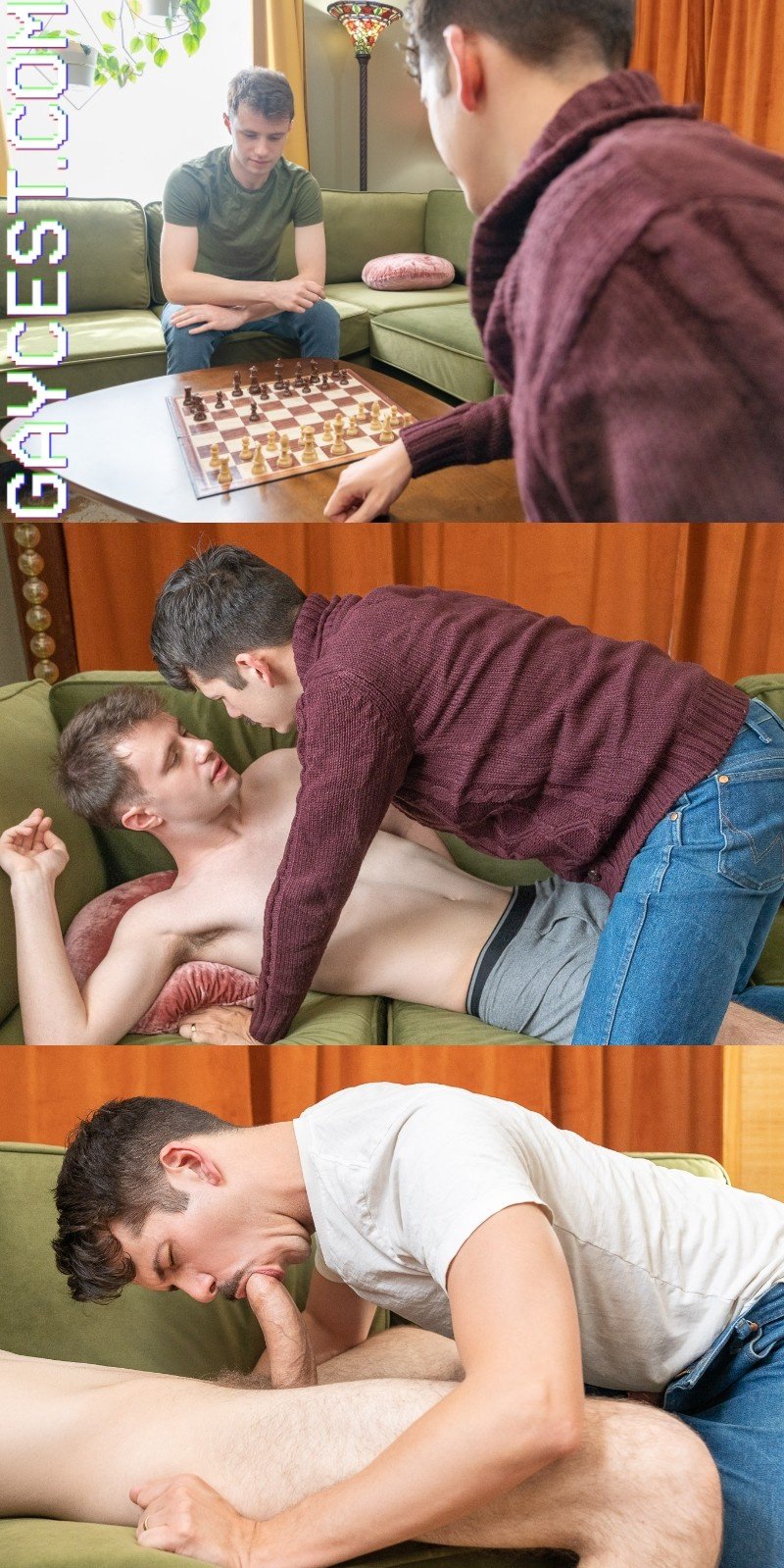 Jonah Wheeler and his step-nephew Maxx Monroe are playing a game of chess. When Jonah wins, he suggests they play a different game in this new episode in the Daddy's Pride and Joy series at Gaycest. Maxx pulls off his t-shirt and the man crawls on top of him and they kiss.
Wheeler has only fucked the boy once when he and the boy's stepfather had a threeway. While Jonah has felt the young lad's big dick in his ass twice, he's looking forward to fucking him one on one.

Save 60% Off Gaycest & Get 14 Sites from Carnal Cash!
Maxx Monroe has been swapping cocks with both his stepfather Mason Lear and Mason's stepbrother, Jonah Wheeler. The men have even shared the hot lad in a threeway, and late one night, Maxx taught his step-uncle the ins and outs of bottoming. Altogether the trio have fucked in eight different sessions now.
Mason Lear has fucked his stepson in four videos, and again in a threeway with Jonah Wheeler. Max and Jonah have played in three scenes now and you can watch them all at Gaycest, which is one of 14 sites you get when you join.
Watch full scene at Gaycest
Read our Gaycest review