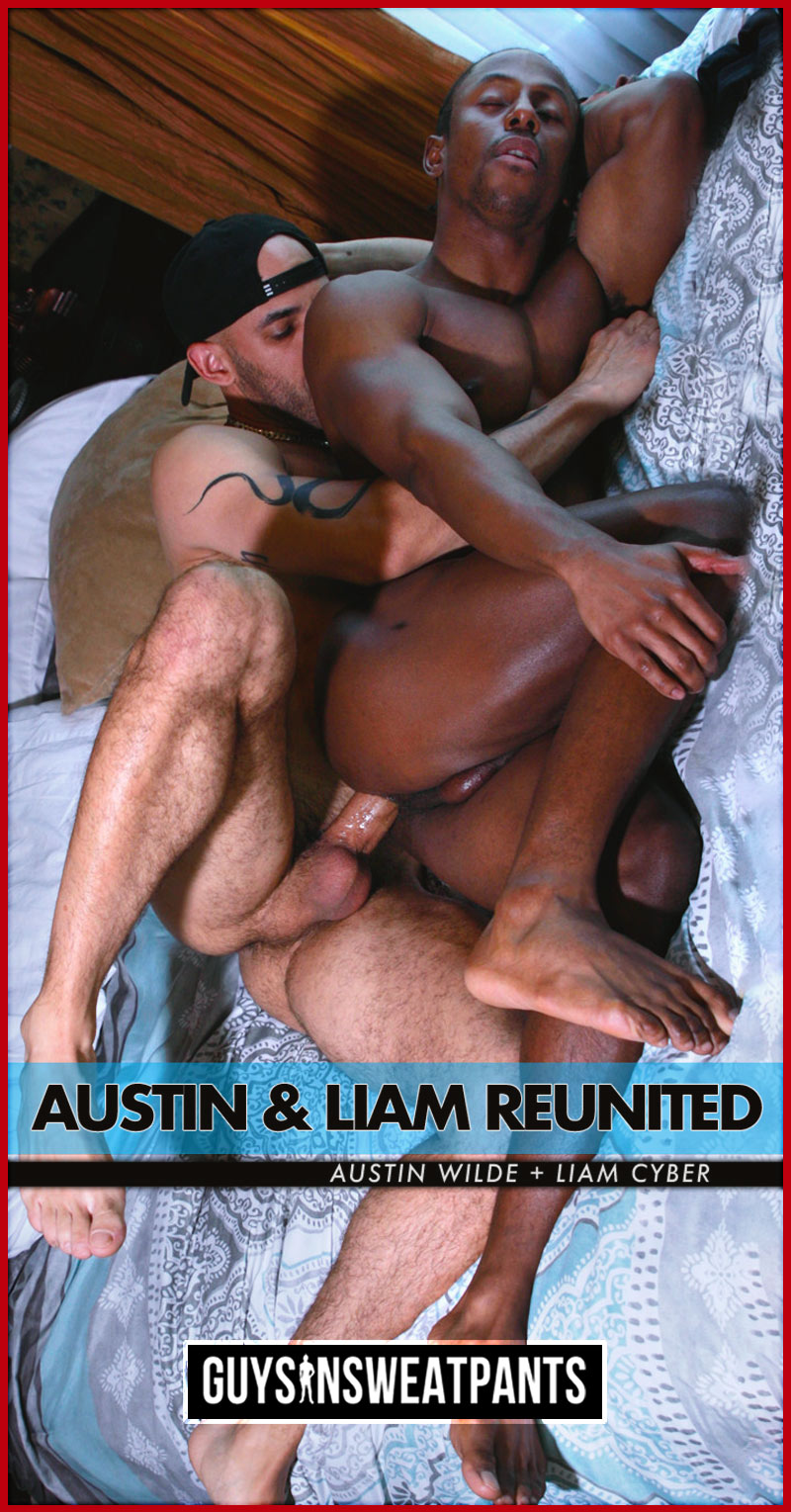 Austin Wilde and Liam Cyber Reunited after 8-Years at Guys In Sweatpants:
The last time we saw these boys on camera together, Liam Cyber was laying the pipe on Austin Wilde, and it was hot as fuck. It was so hot, they had to rewatch it and reminisce.
8 years later, the tables have turned! Austin Wilde is an ass man, and Liam Cyber has got a nice muscular one to put your face in before sliding a fat 8? cock into. Their sex is passionate, and you can see the look of overwhelming pleasure on Liam's face with every long stroke Austin gives him.
If there's one thing that makes Austin Wilde blow, it's his bottom cumming while he's inside them. With each thrust, Austin jerked off Liam Cyber until they both came, leaving Liam covered in his own, and full of Austin's.
Watch Austin Wilde Fucks Liam Cyber at GuysInSweatpants
Watch Austin Wilde Fucks Liam Cyber at GuysInSweatpants