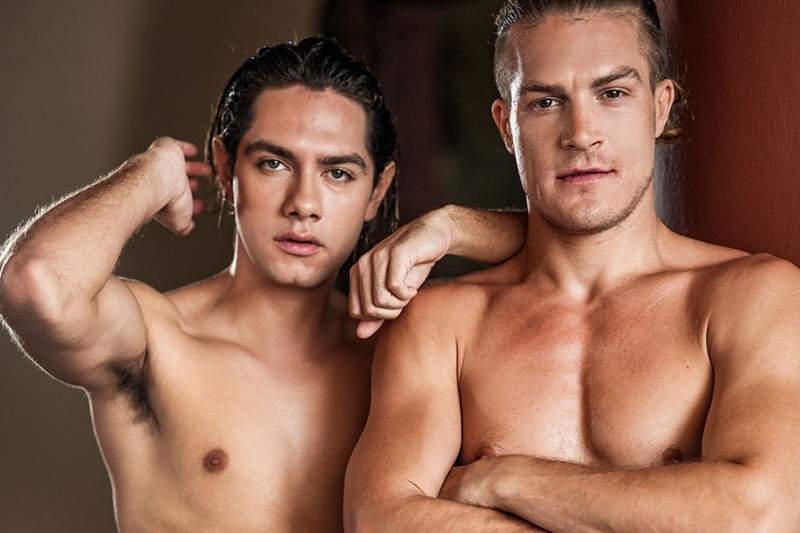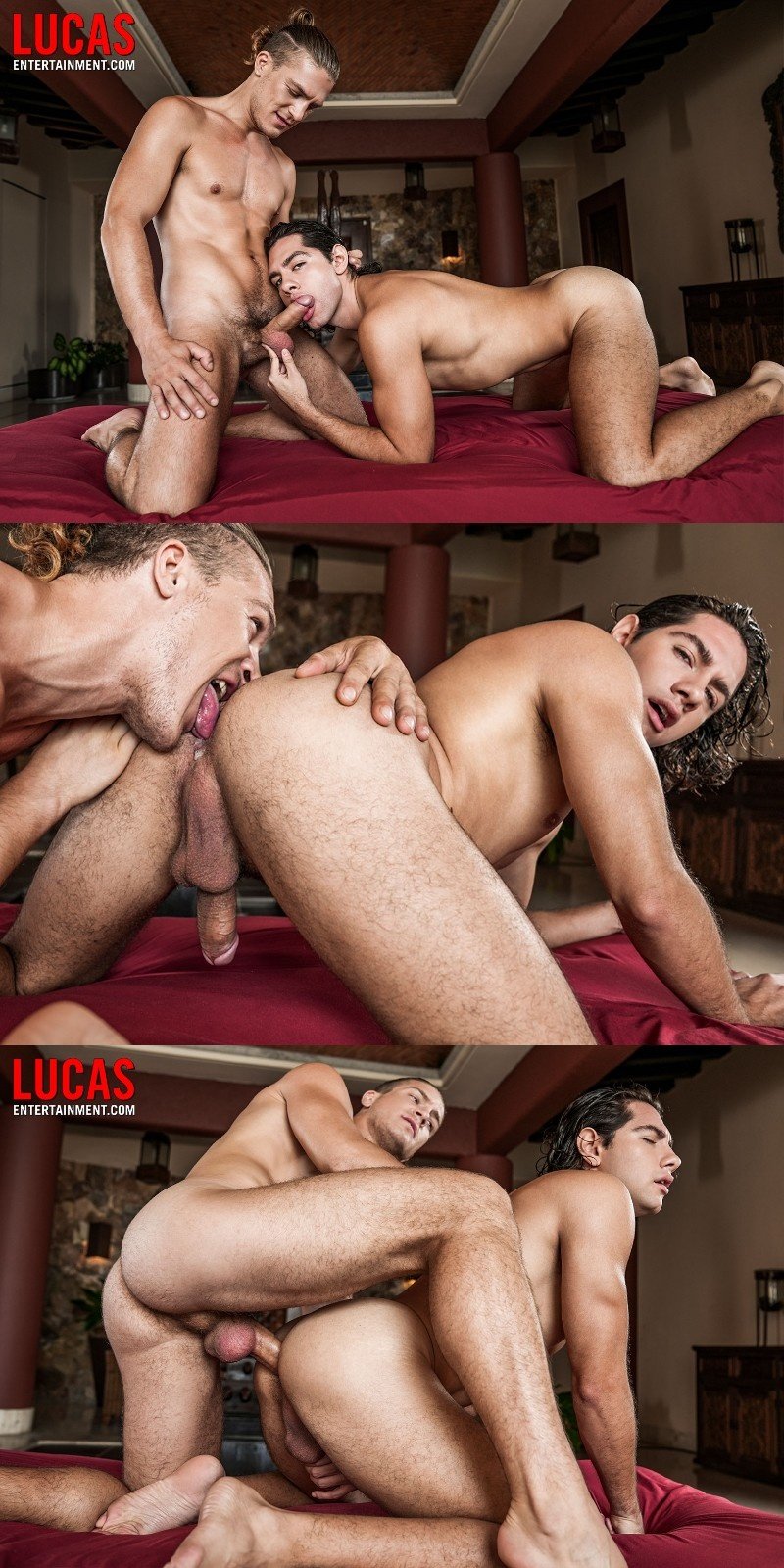 Santos is sexy, curly-haired, young man and he's getting banged hard at Lucas Entertainment by Kosta Viking. The blond Italian stud fucks Santos on a mattress in the middle of a posh decorated suite. He doesn't go easy on him, in fact, by the time these two blow their wads, they're covered in sweat.
Standout moment: Kosta is fucking Santos doggy style, not with one fist full of hair, but he's pulling the boy's curly locks with both hands.

Santos' first appearance on Lucas Entertainment was as a cuckolded lover — he sat on a chair and watched Dan Saxon fucking his lover, Alle Marin. Santos was also one of the bottoms in the 11-man gang bang called Lucas Men Extravaganza.
Unzipped and Unreleased wraps up today at Lucas Entertainment and you can watch all four sizzling scenes. The DVD stars Alle Marin, Brian Bonds, Kosta Viking, Nico Zetta, Rudy Gram, and Santos.
Watch full scene at Lucas Entertainment
Read our Lucas Entertainment review