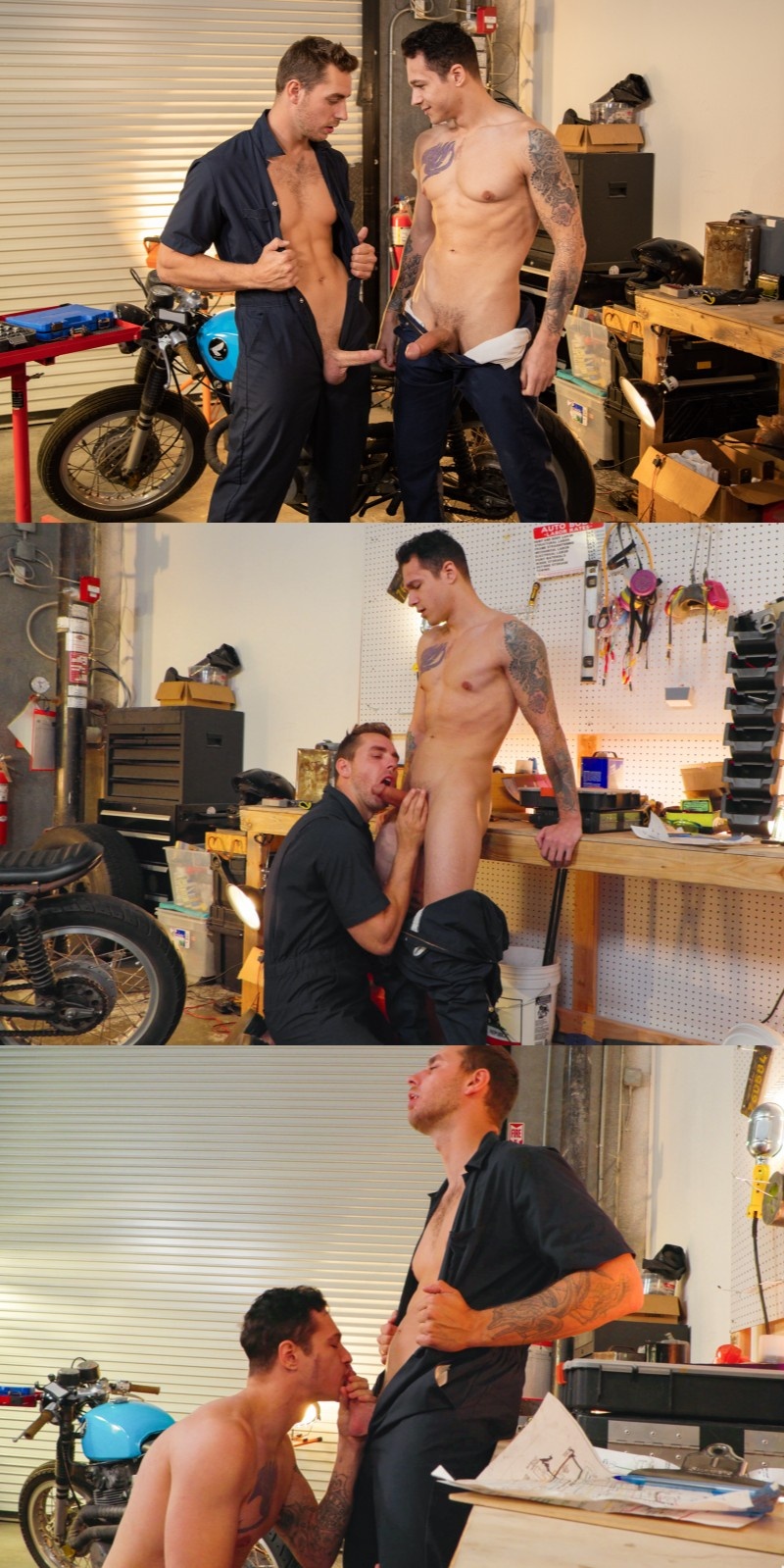 Jayden Marcos runs a garage in town and word is slowly getting around that he gives his customers the full-service treatment. A mechanic from another garage stops by looking for a little one-on-one instruction to make him a better service man.
"I hear you're pretty picky," Carter Woods says, "But I might have a trick or two up my sleeve and could teach you a thing or too." Jayden tells the mechanic to lock the door.

Save 50% & Watch All 6 Episodes of "Service Station"
Normally Marcos bends these service-hungry guys over his bench and shows them how good his nine inches feels. But every so often for the right guy, Jayden bends over too. Carter is one of those guys. The pair of mechanics fuck each other over the work bench, then Carter gives Jayden a final filling on the floor of the garage.
Watch full scene at Next Door Studios
Read our Next Door Studios review