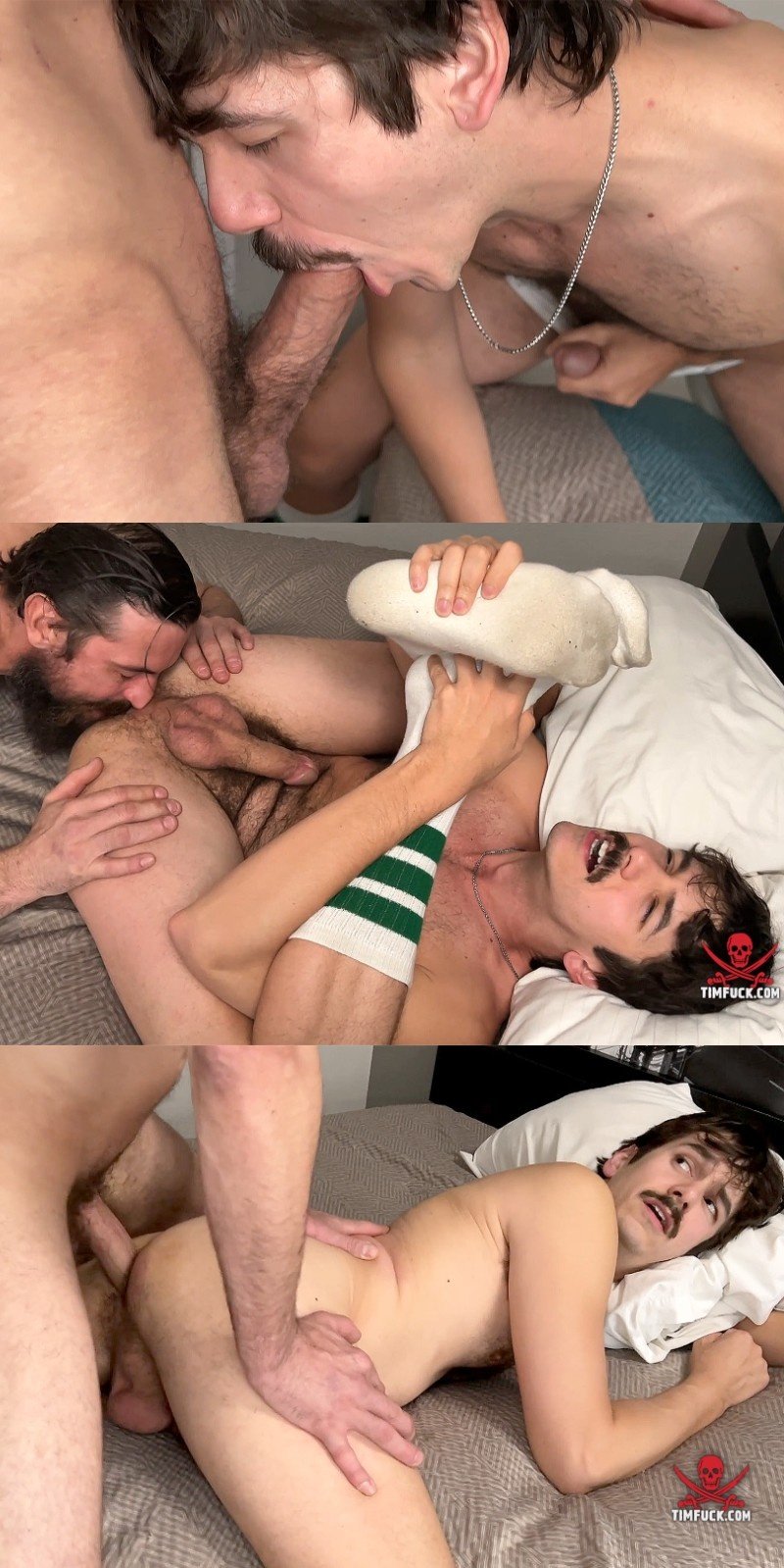 The hole-eating sequence in this new TIM Fuck video is out of this world. Maxx Ferro really chows down on Jonah Wheeler's hole, getting in deep with his tongue and rubbing his mustache and beard across Jonah's wet pucker. Jonah holds his socked feet over his head and enjoys Maxx motor boating his fuck hole. Do white athletic socks drive you crazy? Jonah's figure prominently in this fuck session.

Watch Jonah Getting His Hairy Hole Fucked & Filled!
Maxx Ferro is a long-haired, bearded top packing eight inches of solid meat and he's appeared in 22 videos at TIM Fuck. He's topped in all of them except there are a couple of scenes where he jacks his bone or feeds a hungry cocksucker his load of creamy cum.
Jonah Wheeler has appeared in 12 videos on the site, and he's topped and bottomed, but he's also gotten two blowjobs. But two of my favorites are a side-by-side oral scene he filmed for Born to Blow where Ayler Park and Blaze Austin sucked off Wheeler and The Nude Botanist and there's also the eight man gang bang from Skeet.
Watch full scene at TIM Fuck
Read our TIM Fuck review