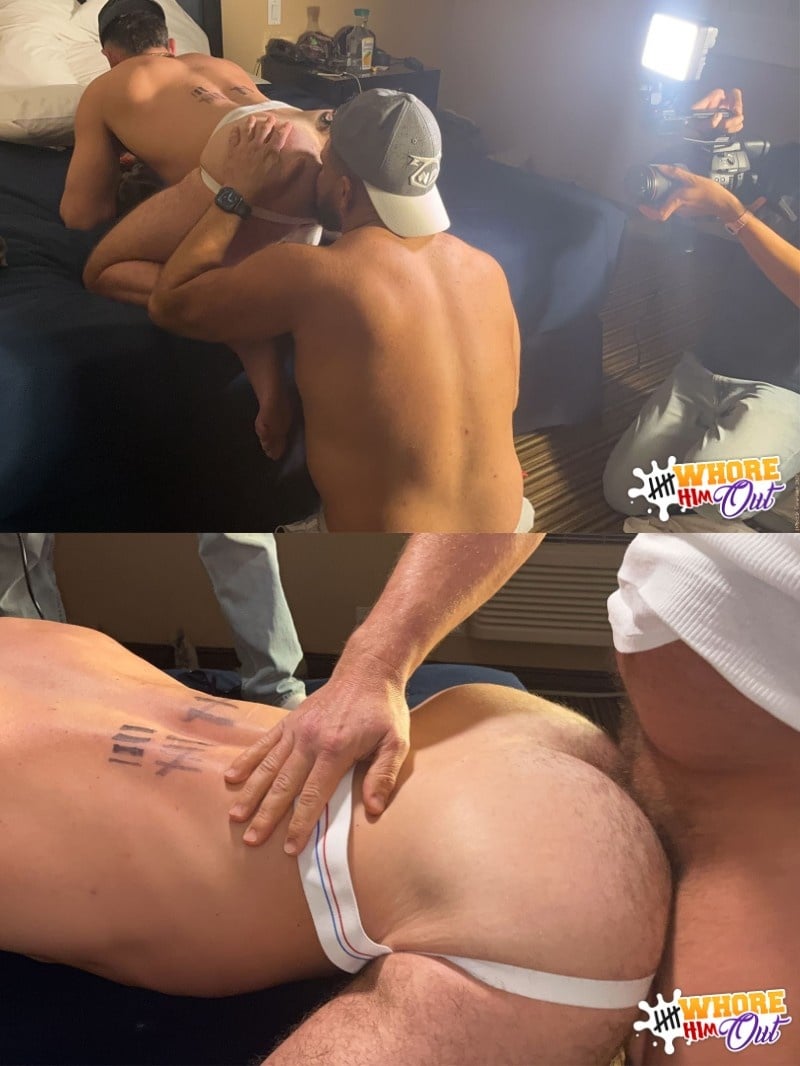 Brett Foxx was one of the first bottoms to get his ass filled up on the brand new load-counting site Whore Him Out. He took nine dicks and nine loads in his first video, and now he's back in a continuation of that gang bang. He takes another eight cocks and eight loads in this one. Notice the Sharpie notches on his back?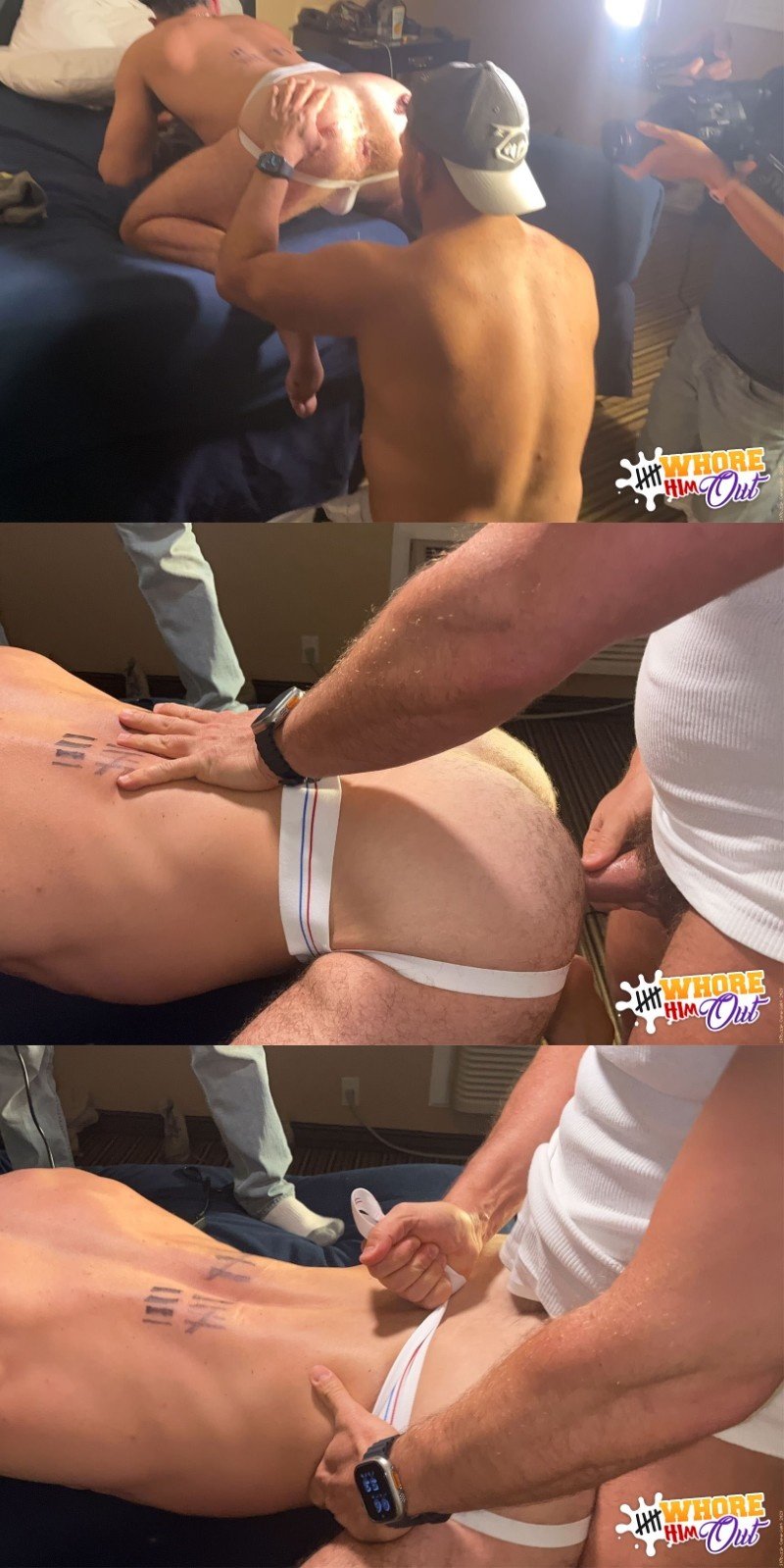 Watch the First 11 Cum-Dump Vids at Whore Him Out!
Brett Foxx has a beautiful furry hole and one top after another stepped to the edge of the bed to fill him with his hard cock. Foxx took load after load and was more than halfway through when the first part ended. Now he's taking the last eight loads in this 40-minute wrap-up.
Whore Him Out features site host Juven finding cum-hungry bottoms willing to join him in a motel room. They get down on all fours and the tops file in to service and breed their fuck holes. They don't stop screwing until they're all unloaded in the bottom's pucker.
Watch full scene at Whore Him Out