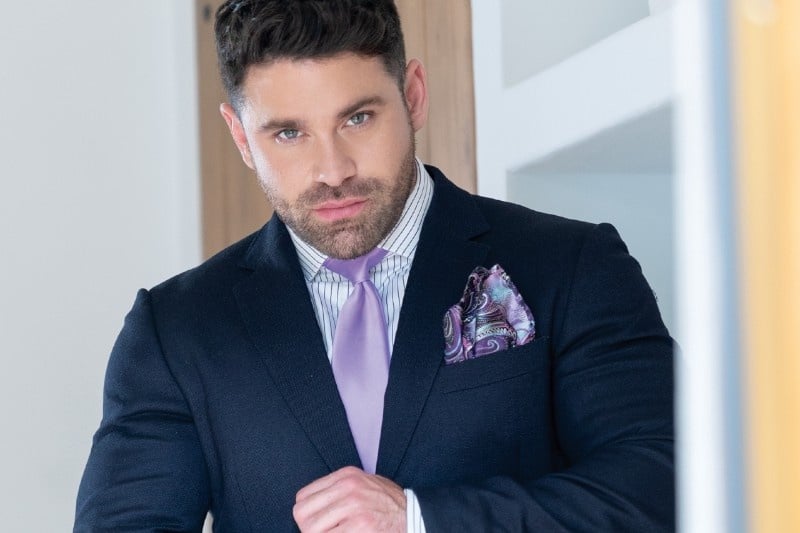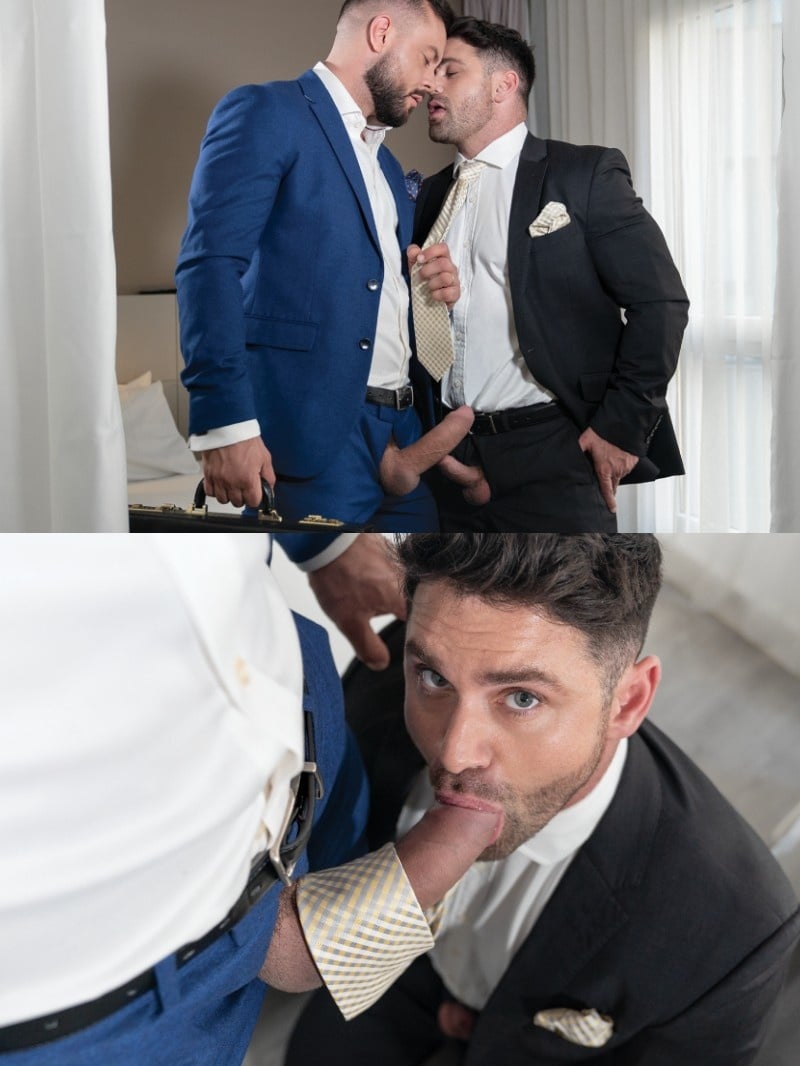 Strong Suit debuts today. It's a brand new co-production from Men at Play and Raging Stallion. Beau Butler and Drew Valentino arrive in sunny Southern Spain to interview for the same job at Pinstripe Realty Worldwide — it's every man for himself as they suck and fuck their way through the HR hiring team.
Beau Butler runs into Sir Peter in the hallway of their hotel, it appears their rooms are across the hall from one another. Butler checks out the man's bulging crotch and the sexpot invites him inside.

Save Up to 65% at Men at Play & Watch "Strong Suits"
Sir Peter pulls his huge meaty cock through his trousers zipper and fucks Butler while still wearing his suit. Beau who pulls off his pants, of course, but leaves his shirt, tie, and blazer on. Sexy!
After the men unload their nuts, Sir Peter asks Butler the name of the firm he's meeting. "Pinstripe Realty Worldwide," Beau hollers from the bathroom. Sir Peter breaks into a grin. Did Beau just get fucked by the man who is about to interview him? Tune in and find out.
Strong Suits stars Beau Butler, Drew Valentino, Sir Peter, Manuel Reyes, Zac Johnson, Pol Prince, and Allen King and is playing at both Men at Play and Raging Stallion.
Watch full scene at Men At Play
Read our Men At Play review