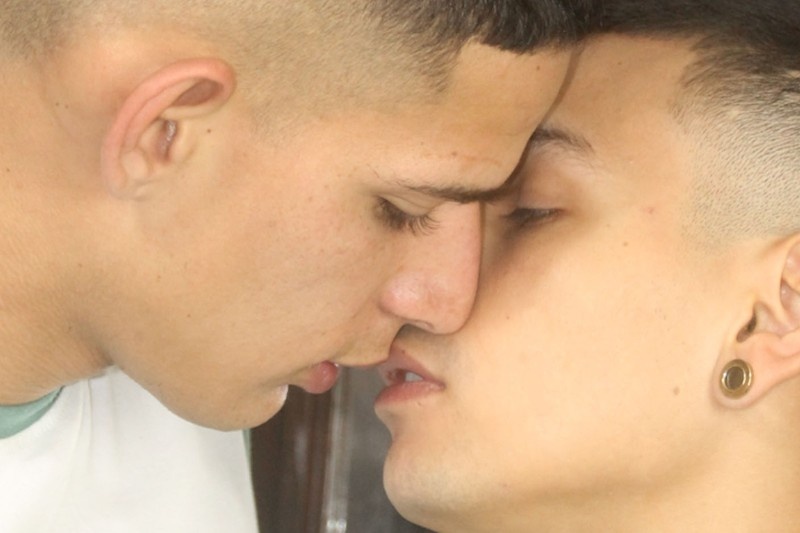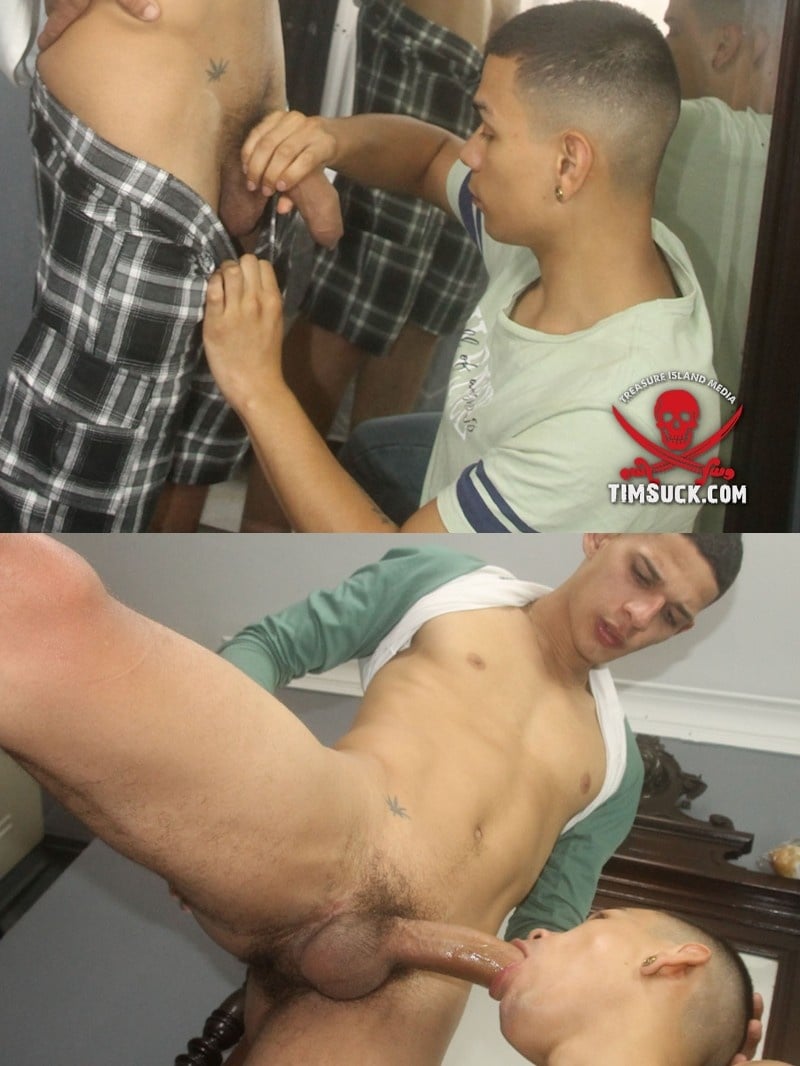 An uncut dick is always my favorite kind of cock to suck, so this new video from TIM Suck rings a number of my bells. Jordan Avilaz has a meaty foreskin dick and Teo Miguel spends a good deal of time worshipping this stud's hood before he gulps Jordan's dick down his throat.
He rolls Jordan's foreskin between his thumb and finger, he tugs it, he licks it, and he even nibbles on it.

Watch Cocksuckers & Cum Eaters Worshipping Delicious Dicks!
When Teo gets down to sucking, he works Jordan's meat like a Hoover with lots of suction and his mouth drips with spit and pre-cum. Jordan face fucks Teo and pumps his load down the cocksucker's throat, but look at how wet Teo's lips and nose are — there's cum everywhere.
Watch full scene at TIM Suck
Read our TIM Suck review