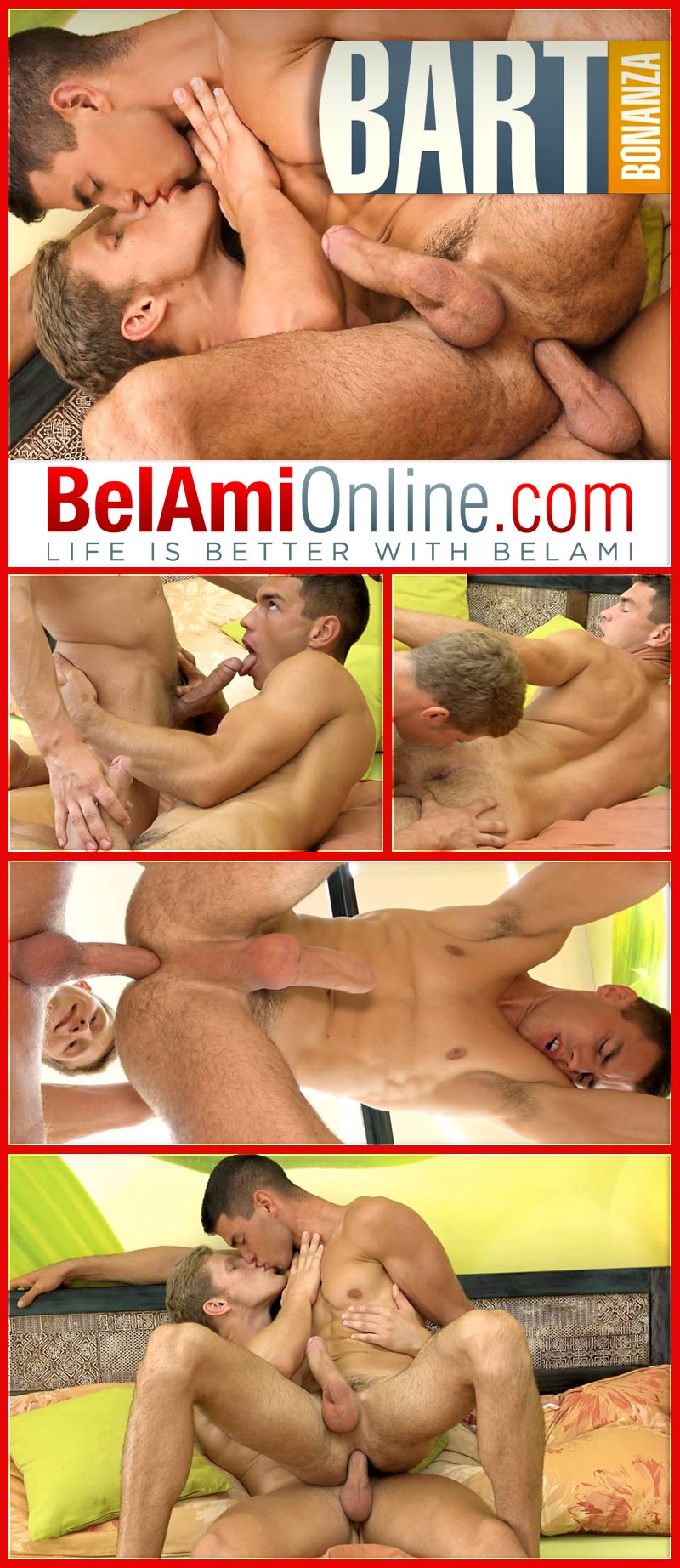 Bart Cuban Bottoms For Viggo Sorensen in 'Bart Bonanza, Part 1' at BelAmiOnline:
BelAmi starts their Bart Bonanza today with this incredibly hot scene with Viggo Sorensen.
Communication with Bart Cuban can sometimes be a little difficult as he really only speaks Hungarian, but after a little effort, Viggo Sorensen manages to establish the fact that Bart would like to get fucked today, and from then on, language plays no part in the interactions between the 2.
Right from the start Viggo Sorensen takes gentle control of Bart Cuban here, setting the pace and giving his slightly submissive buddy all the attention he deserves. We rarely see this side of Bart, but the passive demeanor suits him well, as his body reacts instinctively to Viggo's caress and touch.
Bart Cuban rarely even touches himself here, relying totally on Viggo Sorensen for all of his pleasure, right up to the inevitable, creamy climax.
Watch as Viggo Sorensen Fucks Bart Cuban at BelAmiOnline
Watch as Viggo Sorensen Fucks Bart Cuban at BelAmiOnline