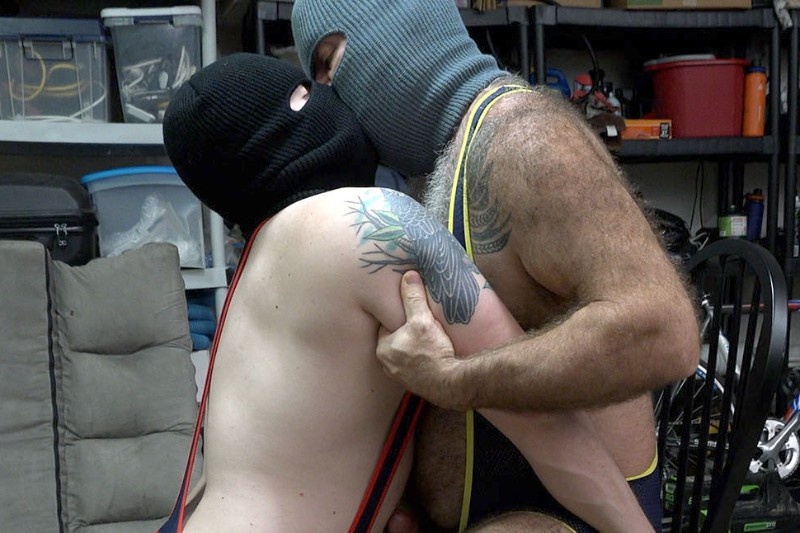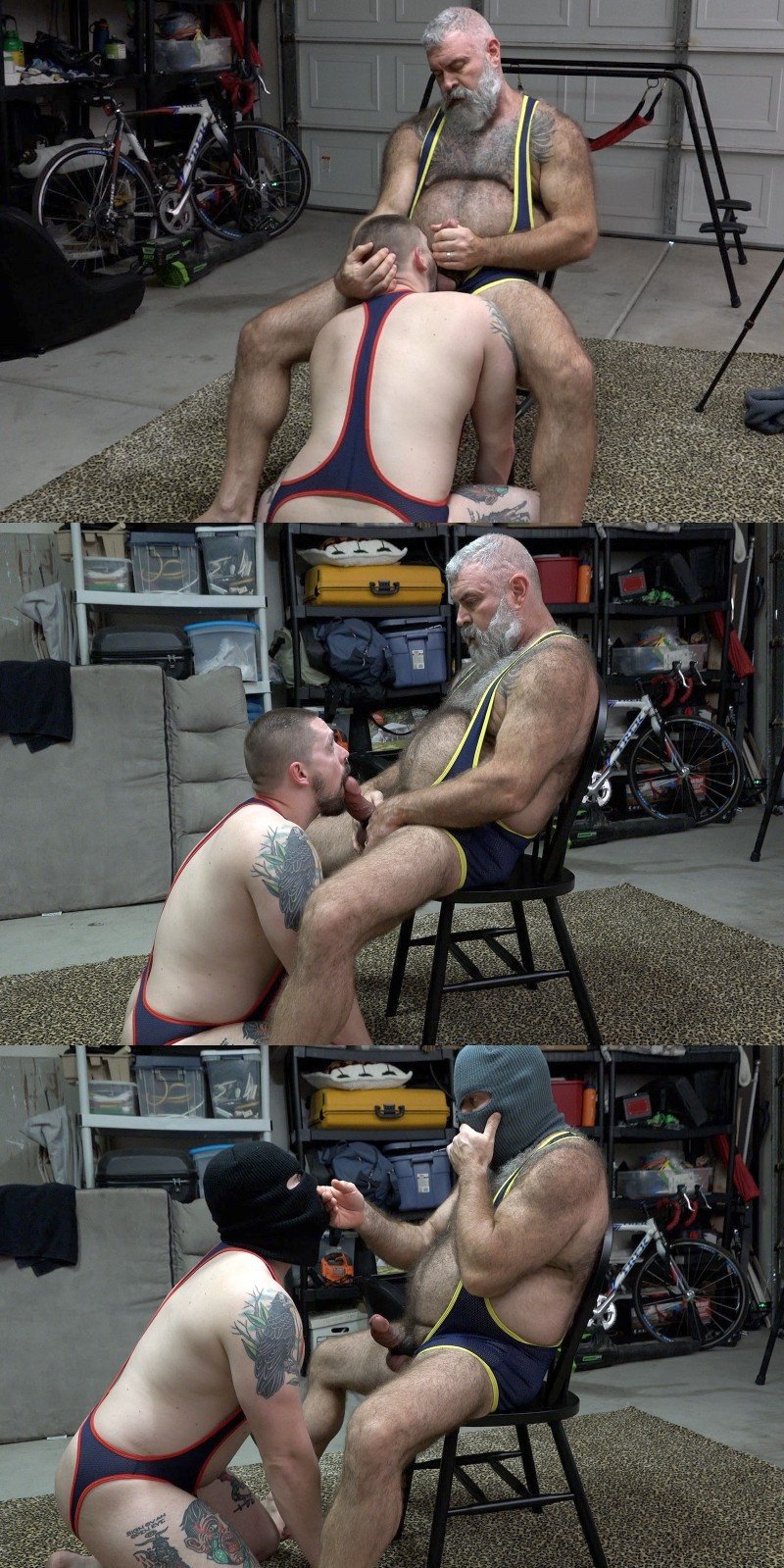 Hairy Daddy Will Angell never ceases to amaze me. I love watching him having sex over on Muscle Bear Porn, but I enjoy listening to him run his dirty mouth even more. In the new video called Heavyweights, he's playing with beefy bearded and inked cub Rusty Taylor.
The pair wear wrestling singlets throughout their session, but for part of the scene, they don balaclavas. Rusty is on his knees between Will's legs and Angell sticks his fingers in the boy's armpits. He lets them linger and gather up Rusty's stink, then he pushes his fingers under Taylor's nose and the boy inhales deeply.

Watch Daddy Will Train Rusty's Throat with His Big Cock!
Will does some deep-throat training with his boy and Rusty swallows every fat inch of his daddy's cock. Before fucking Rusty, Will sticks his fingers in his mouth saying, "That's it … lick up your own boy stink." After a good long hole stretching, Angell fucks the cum out of Rusty who blows all over his round belly.
Rusty Taylor fucked Liam Angell, Will Angell's real-life partner and boy, in an earlier scene on Muscle Bear Porn called Beef on Beef. Liam enjoyed getting his hole porked by Rusty's strong and sturdy bone, and the stud fucks like a mule.
Watch full scene at Muscle Bear Porn
Read our Muscle Bear Porn review