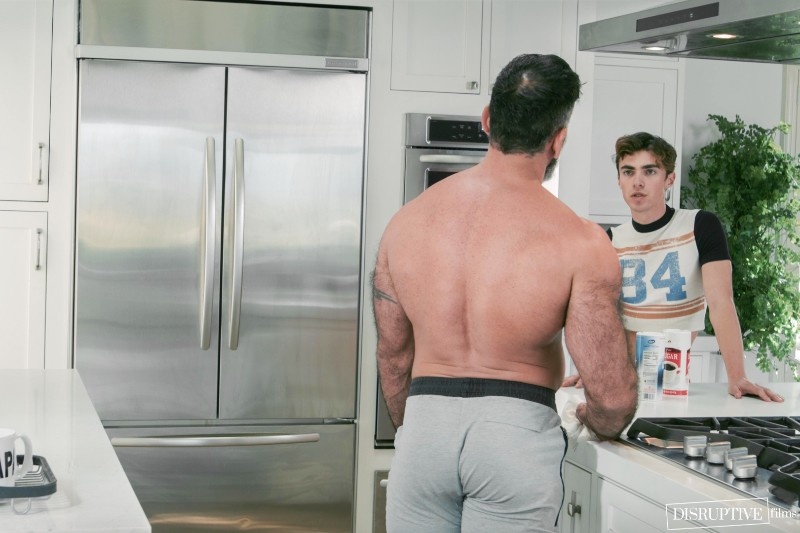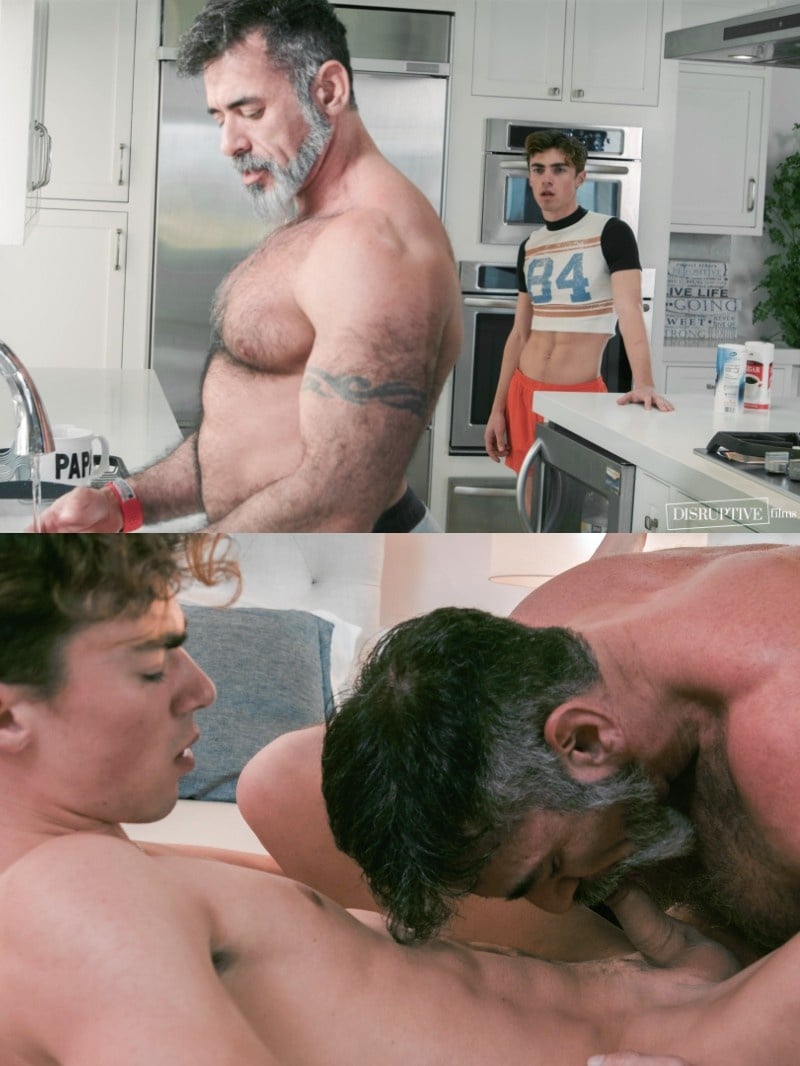 Nick Floyd is having trouble with his new stepfather, Lawson James. Things get heated during an argument in Does It Fit? at Disruptive Films and Nick says, "You don't fit in here." A couple of days later, when Nick comes looking for his stepdad's attention, the man is still smarting from the twink's words.
"What can I do to fix this?" Nick asks. "How about you let me make you uncomfortable?" Lawson says. When Nick asks what that means, Lawson leads his stepson to his bedroom.

Save 50% at Disruptive Films & Watch 110 Taboo Sex Videos!
Lawson pulls out some sex toys from his side table. When he tells Nick this is the only way they'll get passed their differences, Nick says, "Fine." He pulls down his shorts and leans over the bed.
Lawson gets right to work sliding a small vibrator into his stepson's ass, then a zucchini, then a larger dildo. He mounts the boy and pushes his own cock inside. Things take a turn when Nick mounts his stepfather and bounces on his cock. This is a horny exercise in father-son bonding and these steps are well on their way to working out their differences.
Watch full scene at Disruptive Films
Read our Disruptive Films review