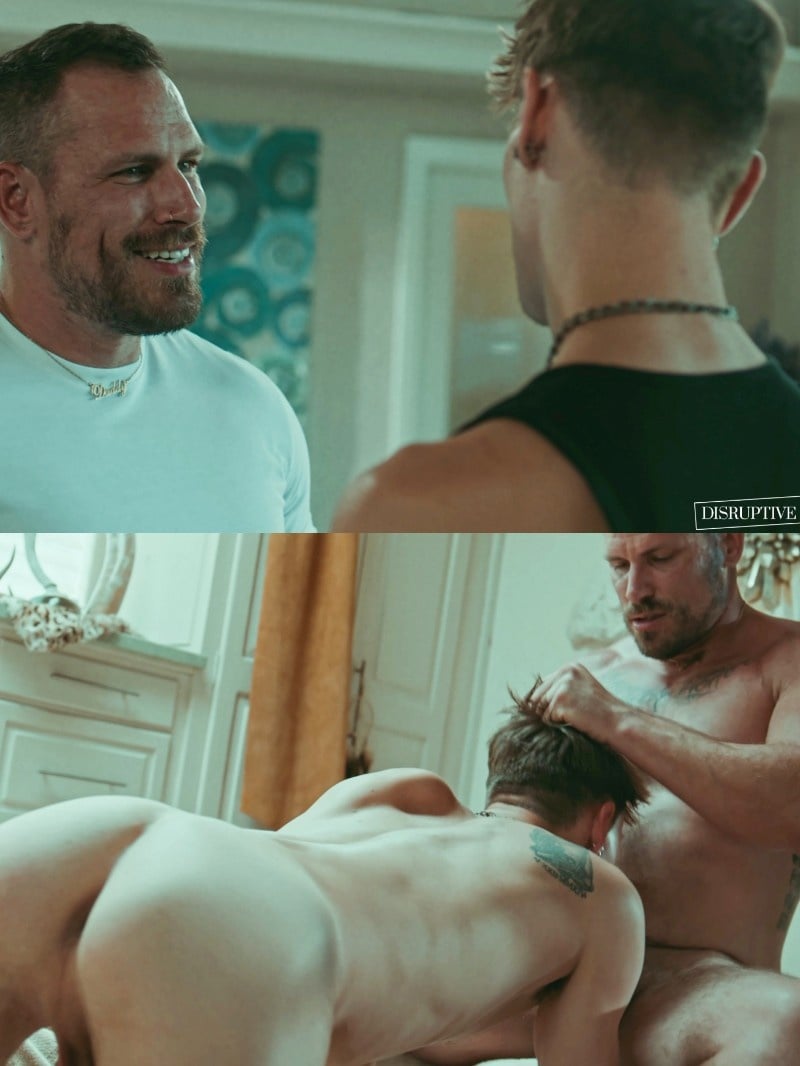 Joe Vega (Cyrus Stark) is sitting on the side of the road in Disruptive Film's newest video The Hitch Hiker. He had a fight with his boyfriend, and even if his phone wasn't dead, he's not sure his BF would come and pick him up. Luckily a kind stranger stops and offers him a ride. Sort of …
Blaine Mueller (Jak Jaxx) says he's heading into the city later and can give Joe a ride then, in the meantime, Joe is welcome to hang out at his place.

Watch "The Hitch Hiker" & Other Gay Porn Thrillers at Disruptive Films
When Mueller puts his hand on Joe's thigh, the hitch hiker says he isn't liking where this is headed. "Why don't you leave then? Mueller says. "Oh wait … because you're stuck out in the middle of nowhere and you have nowhere to go except my bedroom."
The man gives the hitch hiker an ultimatum: "You can either fuck me or get the fuck out." Joe follows the man to his bedroom and the hitch hiker gets his ass fucked. But once the man cums, he jokes about keeping Joe as his personal sex slave. Is he serious? Does Joe ever get that ride Mueller promised?
Watch full scene at Disruptive Films
Read our Disruptive Films review