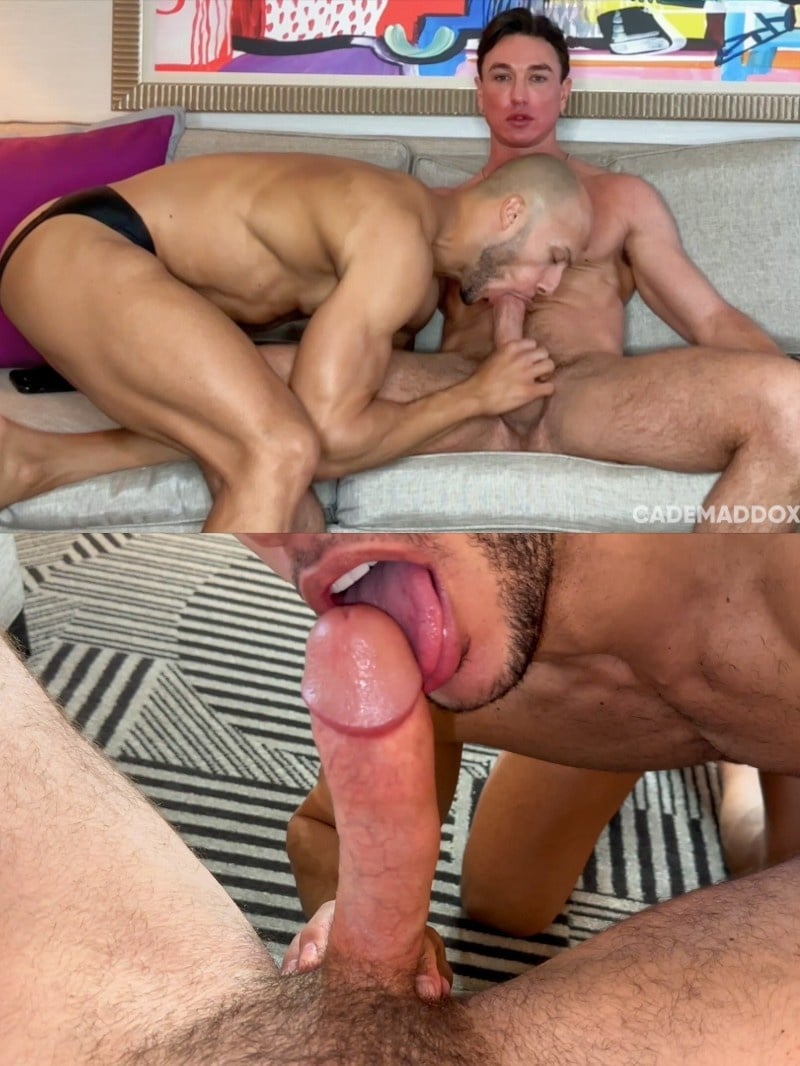 Back in 2012, Franco Ferarri filmed eight gay porn scenes for Lucas Entertainment and three for Hot House, and then the Brazilian muscle hunk disappeared from the porn scene. Recently he returned as Matt Lian and he's been blowing up Twitter with his new fan videos. He caught the eye of mega gay porn star Cade Maddox who invited the Brazilian over to ride his cock.

Watch Brazilian Muscle Man Matt Lian Riding Cade's XXL Cock!
"He can really suck a cock," says Cade Maddox, "and he loved riding my cock." Liam blows his wad with Cade's huge dick buried deep inside him, then his spasming hole milks the cum out of Cade's erection.
Watch full scene at Cade Maddox