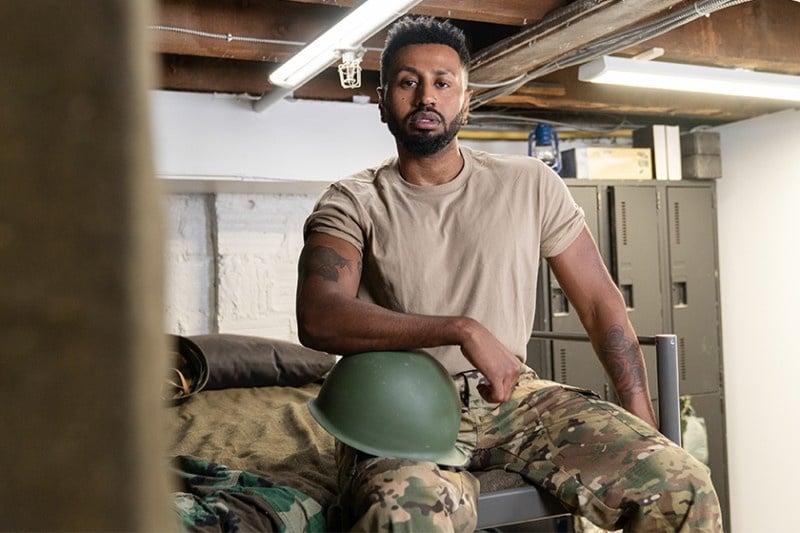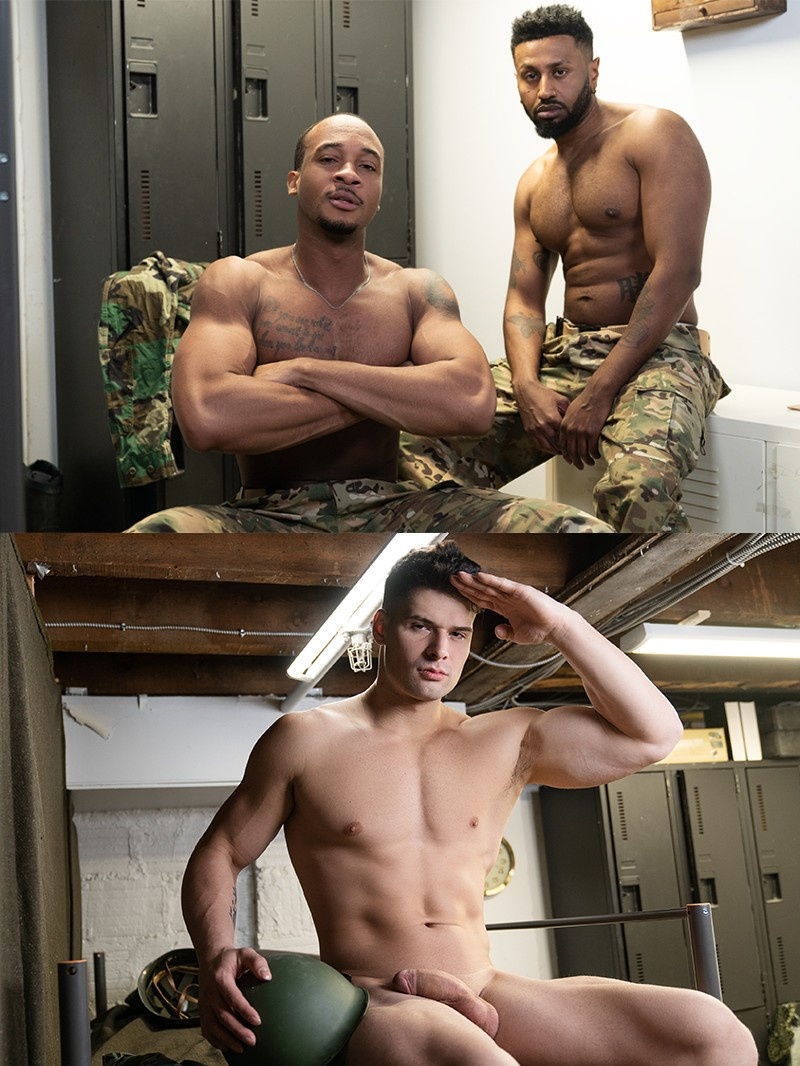 The second episode of Trooper Bangers just dropped over at MEN.com. It features soldiers Braxton Cruz, Malik Delgaty and Trent King heading off to the shooting range for some target drills. While Malik focuses on his shooting, Braxton pulls out his cock and feeds it to Trent in the next stall. When Malik notices, he sticks his cock through the divider and Trent sucks his dick while Braxton fucks him.

Scene pictures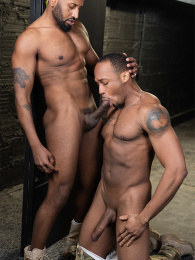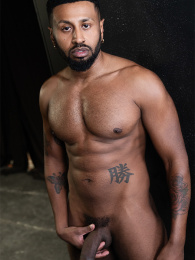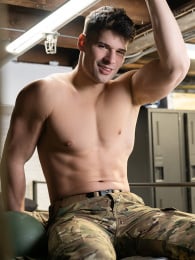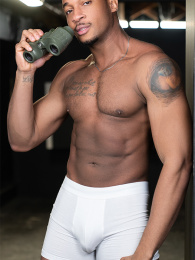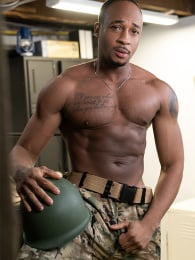 Happy Pride! Get 6 Months Free at MEN.com!
Malik unloads in Trent's mouth and heads back to his bunk leaving Braxton to fuck Trent until they cum. Did you miss the first episode of MEN.com's Trooper Bangers? Soldiers Kenzo Alvarez and Maverick Sun are fucking in one of the bunks while Malik Delgaty pretends to sleep.
Watch full scene at MEN.com
Read our MEN.com review