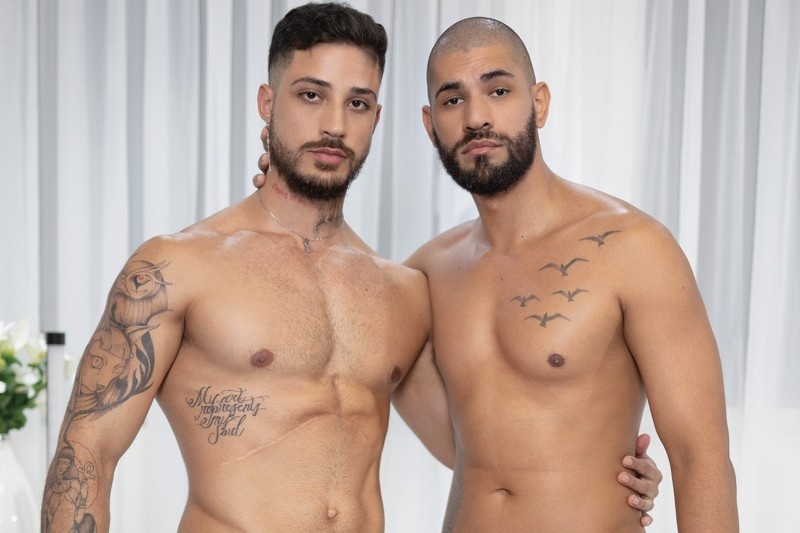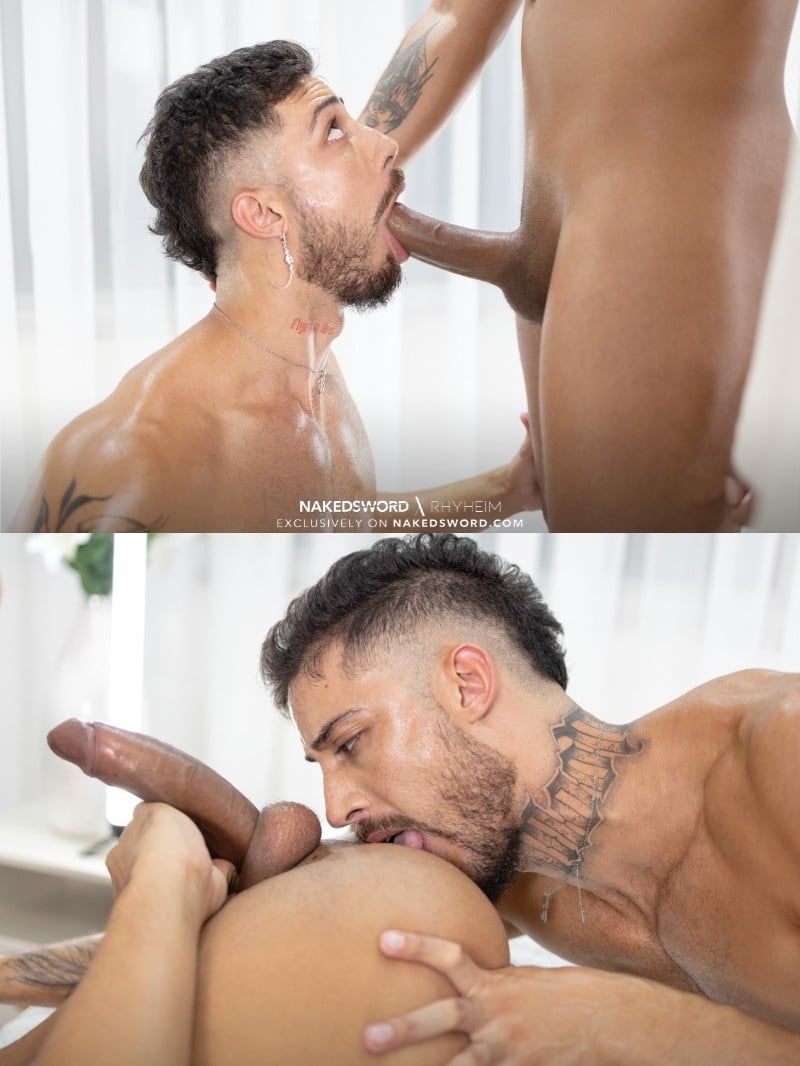 Markin Wolf deserves the ass fucking he gets in this new video from NakedSword X Rhyheim. OMG! This stud knows how to please a man. Nath Latrel pumps Markin's mouth full of his massive meat. But Markin takes over and he has so many tricks up his sleeve. He scoops precum off Nath's body and smears it on the man's thick uncut meat, then Markin slobbers all over it gets it good and wet and rubs it all over his face.

Don't Miss This Hot Scene! Naked Sword's Pride Sale: 50% Off for Life!
Face down and ass up, Markin gets his hole rimmed and he doesn't just lie there, he twirls his ass on Nath's tongue. Nath pushes his fat dick inside Markin's hole and the bottom's eyes roll and he moans his way through this fantastic fuck.
I loved watching Markin bounce of Nath's bone, but Markin liked it better when Nath thrusts up inside him. Again, he rolls his eyes in absolutely pleasure.
Watch full scene at Naked Sword
Read our Naked Sword review